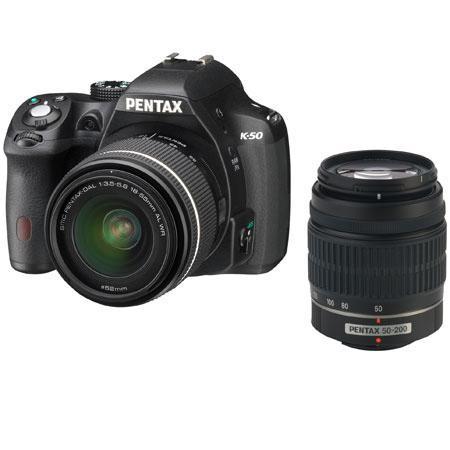 Lenses made by the Ricoh Company under the Pentax brand name are designed specifically for use with their line of digital SLR and film cam eras. Pentax lenses can be quite expensive to buy but there are a number of ways to find reasonably priced models. The following guide shall examine the different types available to buy and explain how to find affordable lenses on eBay.
Pentax Lenses
Buyers need to remember that Pentax lenses are manufactured for use with the company's digital SLR and photographic film cameras, and should not be fitted to cameras made by other companies as this might damage both the camera and the lens. The following are the different types of Pentax lens currently available to buy.
| | |
| --- | --- |
| DA | Pentax DA lenses are made specifically for the Pentax line of digital SLR cameras. DA lenses are not suitable for use with film cameras. These lenses are designed to be compact and very light. Pentax DA lenses can be used for portraits, indoor, sports and wildlife, and photography in areas of low light. |
| D FA | D FA lenses are designed for use with both Pentax digital SLR cameras and Pentax 35mm film cameras. D FA lenses are treated with a special lens coating and utilise optical elements positioning, which helps minimise flare and ghosting. This in turn results in images with excellent clarity. D FA lenses are ideal for close-ups, insects and wildlife photography. |
| FA | FA lenses are suitable for use with both Pentax film SLR cameras and Pentax digital SLR cameras. These lenses give full-frame image coverage and utilise both automatic and manual aperture control. FA lenses are perfect for capturing nature, portraits, weddings and low light photography. |
| DA* | DA* lenses are manufactured exclusively for use with Pentax digital SLR cameras. DA* lenses are more expensive than other Pentax lenses as they utilise special components that protects the lens from wet and windy weather. As a result DA* lenses are extremely versatile and can be used for portraits, landscapes, family photography, wildlife, sports and low light photography. |
| DA Limited | DA Limited lenses are made for Pentax digital SLR cameras. These are high quality lenses that have exceptional durability. DA Limited lenses are suitable for professional photographers looking to shoot close-up images. |
| 645 | Pentax D FA 645 lenses are manufactured to be used with Pentax 645D cameras only. These lenses are both weather and dust sealed and utilise a very quiet SDM autofocus motors, which makes them ideal for wildlife photography. |
| Q | Q lenses are designed for the Pentax Q-Series Interchangeable Lens Cameras, and can be used to shoot a variety of subjects and scenes. These include indoors, portraits, sports, landscapes, wildlife and weddings. |
Finding Affordable Pentax Lenses
As previously stated, Pentax lenses can be quite expensive to buy and photographers may find the lens required will cost more than their allotted budget. If this is the case, then there are a few options buyers can try to locate a more affordable model.
The first thing to do is visit eBay Deals, which is a section of the website that sells products including camera lenses at a reduced price. Stock is constantly being added to eBay Deals so it's a good idea to check here whenever visiting the main website. Buyers can access the relevant page by clicking on the Deals link at the top of every page followed by the Lenses title found below the Camera heading in Electronics.
· Buyers should use the Price filter on the listings page to remove Pentax lenses that are not within their budget. Another solution is to search for used models, which will be sold at much lower prices than new lenses. To do this, click on the Used filter under the Condition heading in the Categories table.
· If considering buying a used lens then remember to inspect photographs of the lens for cracks, scratches and other forms of physical damage.
· Buyers should check the description box on the item page of a used lens listing as sellers often keep information regarding condition here.
· Additional photos and details of the lens' condition can be requested through use of the Ask a Question feature.
Buying Pentax Lenses on eBay
Buyers will find that eBay has a much greater selection of affordable Pentax lenses than any camera store or specialist website. To start a search head to eBay.com.au and click on the Cameras & Photography title, which is found in the Electronics tab on the left hand side of the homepage.
On the following page, scroll down and click on the Lenses title. This will bring up the relevant listings page and from here buyers should use the Type heading to choose the style of lens needed.
When this is done, type the name of the desired lens into the search bar and press enter e.g. Pentax Q Lens. Remember to use the Price filter to remove unsuitable lenses and the Condition filter to search for used Pentax camera lenses.
Conclusion
Although camera lenses are generally quite expensive pieces of equipment to buy, there are a number of ways to locate affordable Pentax lenses for use with their line of digital SLR and film cameras. Pentax lenses may be available on eBay Deals for a reduced price, and a used model will definitely be less costly than one brand new.
However, buyers considering purchasing a used Pentax lens need to ensure its quality through inspection of pictures and enquiring about the lens' current condition.
How to Buy Affordable Pentax Lenses