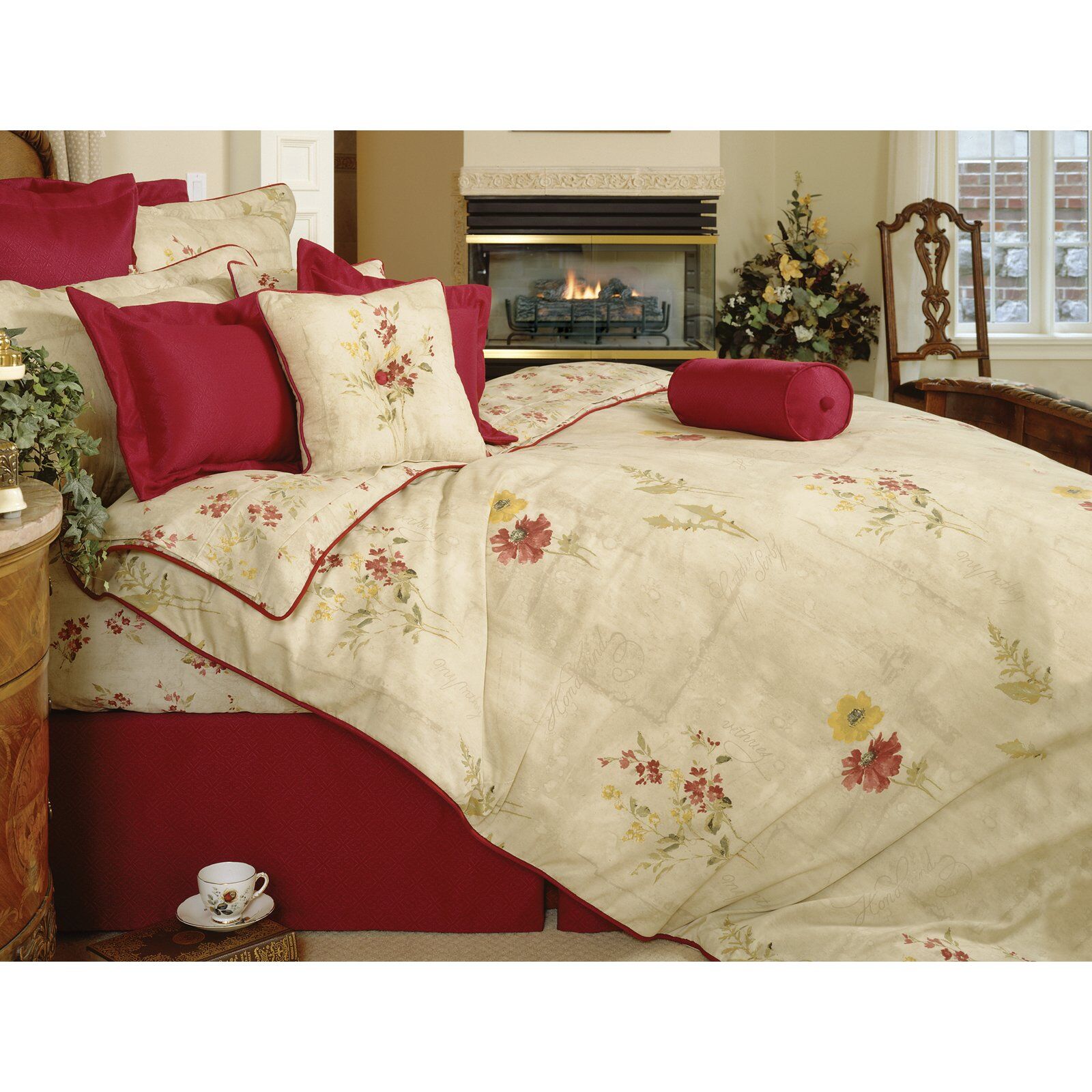 Quilt covers can turn a plain white doona into the centrepiece of a bedroom. Being on a budget does not have to limit anyone's creativity. It is possible to buyquilt covers and doona sets at very affordable prices. Shopping online turns up even designer finds and popular kid's quilt covers inexpensively in the previously owned market. A quilt cover to coordinate with existing linens is cost effective, but shoppers also find great deals on quilt cover sets. The budget shopper who pays attention to construction details, fabrics, and design can identify many quilt covers that are useful throughout the year.
Selecting Affordable Options
The fabrics, designs, and assembly of the most reasonably priced quilt covers are often the most durable, cleanable, and long lasting. Ironically, some of the most expensive doona covers include some of the least useful fabrics. So thrifty shoppers take pleasure in knowing that their selections include some of the best available.
Fabric Choices
Some of the most affordable quilt cover fabrics are the best for sleeping. Expensive upholstery fabrics are often too weighty for comfort in bed. They also compress the doona, reducing its warmth-producing loft. Simple cotton sheeting fabrics cover a doona beautifully, clean easily, and allow the down to maintain its loft. Synthetic satins provide a lightweight look of elegance. Linen blends are popular in summer but may wrinkle.
Design Options
The best designed quilt cover is the one its owner loves. Fads are expensive. The design studio pays licensing fees that raise the initial price. Then the purchaser "falls out of love" with the item when it ceases to be fashionable. That adds the cost of replacing the quilt cover.
Pick a quilt cover that harmonises with the room's décor and the owner's taste. If it happens to be fashionable and affordable, so much more fun. Otherwise, just enjoy. Sometimes previously used quilt covers that have fallen out of fashion are available at affordable prices. Look for these quilt covers online to get the best selection.
How Affordable Quilt Covers are Made
Quilt covers generally cover doonas, or down comforters. The best fabrics for these quilt covers are lightweight. Lightweight fabrics do not compress the loft of the down, which is what provides the warmth of a doona. Cotton and cotton blends are the most washable. Silk is appealing but can snag and requires dry-cleaning, making it more costly both initially and in the long run. Even if a doona has flanges at the sides and bottom, doona covers are relatively standard in size and should fit. Hidden button closures at the foot of the bed work better than zippers because they are equally invisible but cannot get stuck.
Thinking About Affordable Style
Buying on a budget never means abandoning a sense of style. There are many ways to find stylish selections while sticking to a budget.
Quilt Covers vs. Quilt Cover Sets
Quilt covers sold separately from a quilt cover set are generally most affordable. Quilt cover sets can encompass as many as 14 pieces, including sheets, pillowcases, pillow shams, decorative pillows, a bed skirt, and even curtains. Buying a quilt cover that may be coordinated with existing solid linens is generally an economical choice.
New vs. Previously Owned Quilt Covers
Since part of the reason for using a quilt cover is to be able to wash bedding, these items are clean when purchased previously used. When considering a previously used quilt cover , shoppers may wish to ask whether the original owner smoked, had pets, or used perfumes that might have left traces on the cover. Searching for previously owned quilt covers online can turn up very economical selections.
Affordable Kids' Quilt Covers
The whim of the moment can be very influential on the choice of kids' quilt covers . How can anyone resist those darling monkeys or that fluffy fairy princess set? The parent's mantra must be: Children grow. Their desires change rapidly. If the quilt cover has to last five years, then consider whether the 10-year-old is still enamoured with fairies or firefighters. If not, choosing something more neutral with a colour the child loves allows for a more enduring selection. Those who are comfortable with previously used goods can take advantage of other children's outgrown whims. A large selection of cartoon, sports, and career-themed quilt covers are regularly "handed down" in the used goods market at extremely affordable prices. Buying kids' quilt covers online is a way to indulge a child's current whim without breaking the bank.
Choosing Seasonal Covers for Heavier or Lighter Quilts
The most important concern when selecting doona covers for different seasons is that the covers fit warmer or lighter quilts, as the weather might require. Cold seasons and colder rooms demand thick doonas filled with several inches of down. Warmer conditions suggest simple batted quilts, perhaps with light synthetic filling. Some manufacturers help buyers identify the right quilts and doonas for their sleeping preferences by temperature rating them.
Quilt cover sizes are standardised to bed sizes, so whether buying for a heavy or light quilt, the same size is correct. So the shopper on a budget is in luck: one cover covers all seasons' quilts.
How to Buy Affordable Quilt Covers on eBay
There are so many affordable quilt covers online on eBay that the best way to start is to limit your options. Give a quick look at the Bedroom Deals in case the perfect quilt cover pops up. If not, key " quilt cover" into the search window. When tens of thousands of options come back, narrow the search with specifications related to colour, size, material, manufacturer, or any other criterion that is important. You may also set a maximum price or just use the Sort function to identify lowest price selections first. Finding an affordable and appealing quilt cover on eBay is easy. The only challenge is choosing just one from the many options.