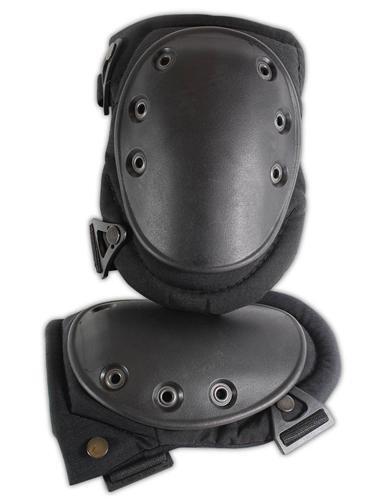 Bikes or motorbikes are used as motorised transportation and as recreational vehicles. Riders can race bikes in competitive bike races or on off-road courses. Bikes are more dangerous to race and ride than other forms of transportation. Fortunately, bike safety equipment reduces the likelihood of serious injury in a crash. The various types of safety equipment include helmets, eye goggles, earplugs, gloves, jackets, pants, and boots. eBay and various traditional motorbike equipment outlets offer affordable safety equipment for bikes for recreational riders, racers, and off-road riders. For the best results, buyers should carefully select safety equipment according to their specific types of bikes and their personal safety needs.
Bike Safety Equipment
Bike safety equipment helps protect the rider from serious injuries or even death. The different types of bike safety equipment come in very handy for different types of riding, and some manufacturers even specifically design equipment for different types of bikes. Off-road and competitive racing bike riders require more safety protection than recreational bike riders. Buyers should correlate proper safety equipment according to their bike usage.
Helmets
According to Australian Standard 1698, Australian bike riders are required to wear helmets when riding their bikes. When buying a bike helmet, consumers need to remember that the helmet must display an AS 1698 sticker, and the helmet's visor must display an AS 1609 sticker. Failure to comply with these laws could result in fines for the rider.
The different types of bike helmets include full-face, open-face, one-half, and three-quarters. Full-face helmets offer the best protection for the head, face, and chin. Full-face and open-face helmets may include visors to protect the face and eyes from injury from flying debris, wind, sun, rain, and insects. One-half and three-quarters helmets do not include visors for eye and face protection. Full-face and open-face helmets also provide more neck and head protection than one-half and three-quarters helmets.
A helmet should fit snugly yet comfortably around the face. A clear visor and unobscured line of vision increase the rider's safety level. Bike helmets are usually made of fibreglass or other similar plastic materials. In some cases, the main difference between expensive helmets and more affordable helmets is nothing more than the style or brand name of the helmets.
Visors and Goggles
Eye protection such as a visor or eye goggles prevents rain, wind, road debris, and insects from injuring a rider's eyes. Riders must be able to clearly see the road and oncoming traffic to avoid accidents. Australian bike helmet visors must display an AS 1609 regulation sticker for proper compliance with bike safety laws.
Tinted eye goggles and visors work well on sunny days and allow riders to view the road without aggravating glare. Clear eye goggles and visors work better at night. Snug-fitting, shatterproof, affordable eyewear without scratches or dents ensures optimal eye protection for bike riders. Stylish, fashionable eyewear by brand name manufacturers may cost significantly more than basic eyewear.
Earplugs
Affordable, disposable foam earplugs and more expensive custom earplugs both protect a rider's ears from wind noise at high riding speeds. Earplugs also filter out loud, distracting vehicle noises. Comfortable, well-fitting earplugs help limit hearing damage that could occur from frequent motorbike riding.
Gloves
Well-fitting gloves provide essential protection for the fingers, hands, and wrists. Specially designed motorbike gloves made of durable materials like leather, Kevlar, and cordura provide additional padding for the knuckles and palms. The weatherproof, insulated materials withstand abrasion while providing flexibility around the finger joints. The seams are located on the exteriors of the gloves to provide proper grip control for steering and operating the brake levers. Bike racing gloves include advanced features such as titanium or carbon armour panels that help protect the hands from injury in a racing accident. These gloves are also more expensive than regular bike gloves.
Jackets, Pants, and Leathers
Bike riders often wear weatherproof jackets with extra padding located at the elbows and shoulders. Leather, Kevlar, and synthetic materials with zippered vents provide the most comfort and the best protection. Off-road riders and racers rely on extra protection that includes hard chest and back armour underneath the jackets. Some jackets also include air bags for additional neck and body protection.
Weatherproof pants with special padding help protect the knees, thighs, legs, and hips from injury. They are made of the same durable materials as the jackets. Racers and off-road riders often wear hard shin guards underneath the pants. Reflective clothing materials for riders provide greater visibility to oncoming traffic from a distance and at night.
Leathers are one-piece, flexible outfits or jacket and pants combinations that are mainly used by competitive racers. They contain hard armour at various impact-absorbing areas, such as the elbows, knees, and back. Leathers offer additional protection for racers during crashes.
Boots
Boots support the feet and ankles by using reinforced plastic ankle and steel toe caps. They are durable, weatherproof, and rigid but flexible enough to grip the bike and prevent injury to the feet, ankles, and shins. Strong leather materials and durable seams help absorb the impact of a collision. An oil and weather resistant rubber sole offers an additional safety feature.
How to Buy Affordable Safety Equipment for Your Bike on eBay
Buyers can search for affordable safety equipment for motorbikes on any eBay web page by entering descriptive keywords like full-face helmet into the search bar. Buyers can then read descriptions of the items to determine what they want to purchase. Before looking for affordable safety equipment for a bike, a buyer should determine the type of bike and its coordinating safety equipment. Recreational, racing, and off-road bikes use different types of safety equipment. The various possibilities include helmets, eyewear, jackets, pants, gloves, boots, and off-road gear. eBay offers numerous listings at affordable prices. The site also offers some great deals on motorbike parts and accessories.