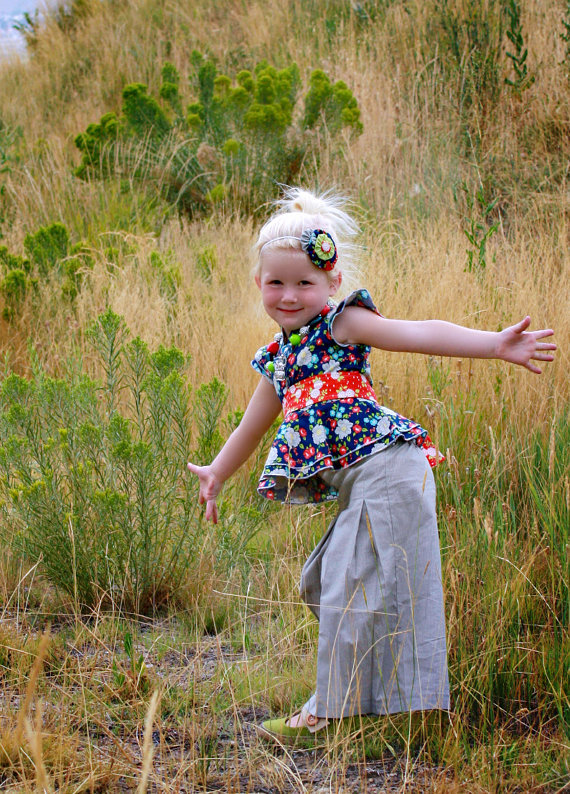 Children grow fast, which means that they do not fit into the clothing they have for very long. Parents can spend a lot of time at stores and online constantly shopping for new clothes. The cost of it adds up quickly as children age. Rather than worrying about the budget, try shopping for more affordable tops for children. There are many ways to cut back on costs and still get children everything they need. Parents should never skimp on filling up their children's wardrobe, so reduce stress and learn about the many ways to buy new clothing without breaking the bank.
Types of Tops for Children
There are all kinds of children's tops to choose from and parents should get a good variety of them because they are best for different things. For example, a wardrobe filled entirely with polo shirts would not be good during the winter time.
Polo Shirts
Many people think of polo shirts as an adult clothing item, but children can wear them as well. The tops are casual, yet they have more class than a T-shirt does. Adults often wear them to business luncheons or golfing and children can wear them to events as well as to school.
T-shirts
T-shirts are one of the simplest and most casual tops available for kids. They are also very affordable so buying them in bulk is easy. They come in a wide variety of colours, designs, and patterns so children can easily find ones that they enjoy. Find a shirt with their favourite cartoon character or superhero and they are sure to love it.
Tank Tops
Tank tops are for girls and for boys. Girls tend to wear spaghetti strap shirts which are feminine and keep them cool in the summer. Boys' tank tops have thicker straps and look more masculine. Having a few of these in the wardrobe is a good idea when the warm months roll around.
Sweaters
Sweaters are thick and usually consist of dense materials such as wool. They are not appropriate for warm climates, but when it becomes cold, parents should definitely have an array of sweaters ready and waiting for their child to wear.
Long-sleeved Tops
Long-sleeved tops are great for in between climates. In most cases, these tops consist of the same cotton and knit materials as T-shirts, so they are lightweight, but have long sleeves. If they heat up from exercise, kids can simply roll up the sleeves.
How to Find Affordable Tops for Children
No matter what season or time of year it is, kids continually need new clothing. Rather than worrying about the budget, try shopping in some ways that save money and still allow kids to have all of the tops they need for the year.
Avoid the Sets
One way that shops get parents to spend more is by putting outfits on display. There may be a top, trousers, shoes, necklaces, and even themed hair clips in the set, but each item is sold separately which means that parents end up spending a lot of money on just one outfit. When looking for affordable tops, the trousers, shoes, and accessories in a set are an unnecessary expense.
Instead, get tops that go with a bunch of different things. The displayed top and trousers may be cute together, but often they do not go with any other pieces of clothing that the kid has.
Plan Ahead to Find Discounts
As the seasons change, shops rotate the kind of clothing that they sell. Usually shops and online sellers market the season's clothing right before the season actually comes. Instead of buying clothes during this time, plan ahead and get the previous season's apparel while it is on sale. This can be difficult since kids grow quickly and may not fit into the tops next year, but sometimes it works out to buy a size bigger than what they wear at the time.
Shop for Used Tops
Many people avoid used clothing under the misconception that pre-owned apparel is dirty and worn. This isn't the case with a lot of used tops, though. Many of the children hardly wore the pieces of clothing at all. Look at thrift shops, garage sales, and online to find gently used tops for children. Sometimes parents can even find bundles of clothing for very low prices.
Sell the Old Tops
Another way to get more money to purchase tops with is to sell the used apparel that does not fit the child anymore. Since the clothing is not in use anymore, parents may as well get some money for it. There are many ways to do this online as well as at garage sales. Just be sure to ask for fair prices otherwise the clothing may not sell. Some parents also swap clothing between themselves if their kids are close in age.
How to Buy
One of the easiest places to find affordable tops for children is on eBay. There is an eBay Deals page that has daily sales, as well as thousands of sellers with children's clothing. You can easily find new and used tops by typing the relevant keyword into the search bar on the eBay site.
For the best deals, look for the sellers with free delivery as well as the best prices. As you shop, include your child in the process so that they can select the tops that they like. If there is an overwhelming number of listings, try limiting them by selecting filters such as colour, size, or style. You can also add the interesting ones to your Watch List so that you do not lose track of them.