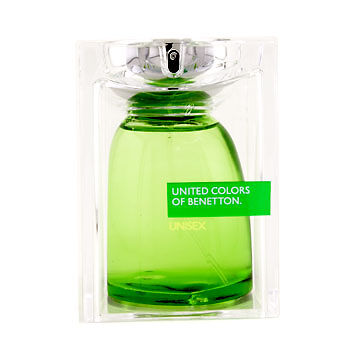 It is nice to wake up in the morning, take a shower, get dressed and greet the day. This is a morning ritual for many people. Many people choose to accessorise their outfits before leaving the house, and often one of those accessories includes a fragrance.
Meant for women and men, the term "fragrance" is universal and not reserved for women only, even though buyers see many women's scents with that term on bottles. Men have fragrance choices as well. Unisex fragrances are ones which appeal to a large number of men and women; however, some are pricey. Unisex fragrances are located in department stores and online at eBay. By knowing what to look for, buyers find several ways to get great affordable unisex fragrances.
What to Look For
Unisex designer fragrances , whether for men or women, help make people feel better about themselves, and even though many individuals love to wear them every day, some people cannot afford them. That is one of the reasons why fragrances designed for both men and women are increasing in popularity. Just because a fragrance is not gender specific does not mean it is less expensive than ones for the individual man or woman. Designed with flexibility in mind, many unisex fragrances are just as expensive.
Some fragrance designers understand that the prices for one bottle of unisex fragrance may be prohibitive to some people, but overall, many people justify the purchase because they like the smell and it is often still less expensive than buying two separate fragrances. There are various types of fragrance choices available which feature different base notes and strengths.
Finding great deals on unisex fragrances is not hard when people know what to look for. Understanding more about the qualities of fragrances and choosing ones with notes that appeal to both parties is a great way to make any fragrance purchase more affordable. Purchasing a shareable fragrance between a man and a woman is an ideal way to make a fragrance purchase more affordable. Investing in a bottle of a unisex fragrance is definitely less expensive than even one bottle of cologne or parfum for an individual.
Find Unique Fragrances
One popular misconception many people tend to have about unisex fragrances is that they all have to smell like musk or mint in order for them to be appealing to both genders. This is not true. In fact, there are many affordable, unique fragrances on the market which have scents that appeal to both men and women alike. We Are One is a unique fragrance created by Closet Design. This fragrance has a combination of lemon, orange, and topped off with cedar base to give it a unique aroma.
For those people who desire a fragrance that is more daring, Perry Ellis 360 Red Eau De Toilette is just the scent for them. This fragrance incorporates the scents of red cedar, vetiver, bergamot, patchouli, lavender, musk, sandalwood, lime, orange, mandarin, coriander, and nutmeg. This fragrance is a high-quality blend of all these various components, and for this reason it is not one of the cheapest fragrances available in the realm of affordable unisex fragrances. But by using very little or not wearing it daily, it becomes affordable by way saving it for special occasions only.
Buying a small bottle of this fragrance or one like the Creed brand is an ideal way to cut the cost of the purchase for those who think it may be too expensive; however, for many people buying a fragrance with a variety of top and base notes makes the purchase worth the price since it is shared between two or more people. Check various sellers and see if they offer a discount to new customers or a discount when two or more bottles are ordered.
Buy Bvlgari Black
Bvlgari Black Eau De Toilette is another unique fragrance with an appealing scent for both men and women. This unisex fragrance features an array of notes that includes rubber, smoke, and wood. Some people do not think that this type of fragrance is an attractive one, but made with a black tea and amber blended infusion adds to the mix.
This is an affordable fragrance purchase already; however, to make this even more affordable, buy a tester size and try it before buying it. If it happens to be a fragrance that is enjoyed by both the man and the woman, then try splitting the cost, or each person take a turn buying a bottle when one runs out, to make the cost even more affordable.
Learn Fragrance Packaging Terminology
Parfum designers use terminology different from many other industries, and this is especially confusing for some people if purchasing outside of a brick-and-mortar shop. There are many common terms related to unisex cologne or fragrances purchases. Find this information in the table below.
| | |
| --- | --- |
| Term | Meaning |
| | Implies that the fragrance is brand new and in the original packaging |
| Brand new out of box | The item has not be used; however, the outer packaging has been removed due to unforeseen circumstances |
| Brand new tester | A tester by its very nature implies usage, but in this case, it is a fragrance designed for testing purposes and comes in smaller packaging |
| Pre-used clearance | This type of clearance item is one that has been used as a tester and often has no guarantee of how much parfum is left |
Considered used, pre-used items like Bvlgari Luxe for Less, for example, have a varying amount of fragrance contained inside the bottle. It is a more affordable way to experience unisex fragrances if people do not mind not knowing how much they are getting before buying it.
How to Buy Affordable Unisex Fragrances on eBay
There are a variety of advantages available when people shop on eBay. One of the things that people tend to love about this website is that it is easy to find what you need day or night. All you have to do is enter relevant keywords in the search box located on any eBay web page. Once you enter the keywords, a result page appears for you to browse through.
Buying affordable fragrances is not difficult when you know what types of fragrances are available. Unisex fragrances are affordable due to the very fact that they are an item for sharing. Buying trial sizes, bottles without boxes, and splitting the cost of the fragrance helps make the purchase more affordable.