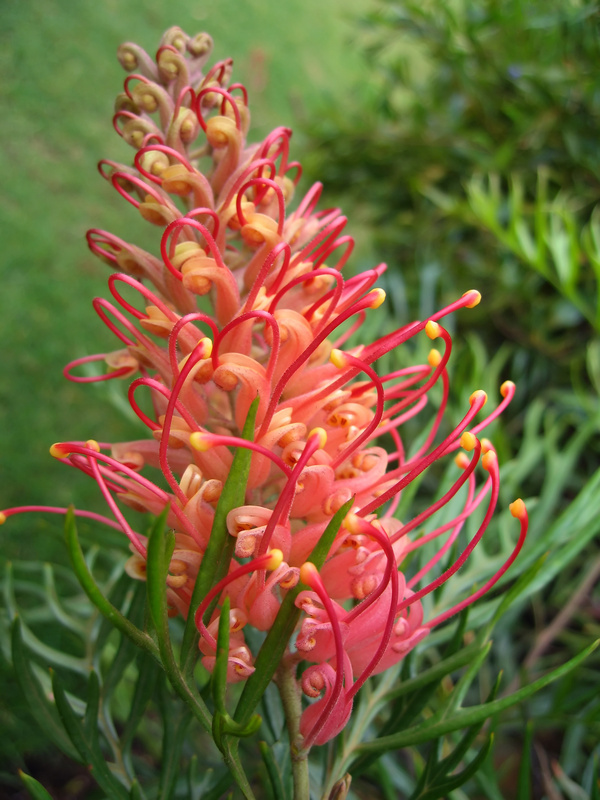 Australia has more than 20 000 tall or vascular plants, approximately 14.000 non-vascular, shorter plants, 250.000 species of fungi and about 3.000 varieties of lichens. This vast array of flora can make it quite difficult to decide which Australian native plants to buy.
The most important factor to keep in mind about Australian native plants is that they must be bought. All wildlife, including the plants are national treasures, protected by the government. It is illegal to pick the plants in nature and transplant them into house pots or in the garden. The plants for sale have been cultivated by the nurseries, and are therefore legal to own.
Getting Started
Choose plants whose majority of needs will be satisfied by the environment. For example, for sunny sites, choose plants that need plenty of natural sunlight. For plants with specific soil condition needs, choose plants suited to the soil where they are to be planted. Try to make the conditions as close to the plant's natural habitat as possible, and plant many different species, especially species that are found together in nature. This will ensure a healthy, diverse garden.
Buying Seeds or Plants
For a quick start or for annuals, buying plants already started is easier than growing plants from seed. Local and online nurseries are a great source for seeds and small plants, however propagation is also an option. The best part about buying plants already started or growing by propagation is that you know what the plant will look like, plus you know if it will survive in your area. When buying seeds, it can sometimes be hit and miss.
When shopping for seeds, make sure to read the descriptions and planting instructions carefully before buying. The biggest risk is what's known as "a mix", especially wild flower mixes. These often contain seeds of non-native plants or invasive species.
Avoid buying rare species of plants or seeds. These will most likely be illegal to keep and won't survive as well with local varieties. Salvaging is also not an option, unless an area is slated for development. Before uprooting native plants, naturalist groups are often given the opportunity to transplant the local flora. This is an ideal way to protect the plants from extinction.
Attracting Butterflies
Local nectar plants attract local butterflies. The flowering of the plant generally coincides with the emergence of the mature butterfly. As the butterflies feed on the nectar, they spread pollen which helps perennial plants come back year after year. This greatly cuts down on maintenance because the need for buying new plants every year is eliminated.
Many of these plants also provide food for the butterflies still in the larvae stage of life. Bigger butterflies, such as swallowtails like to sit right on the blossom when feeding. The flowers for this are the ones with large composite heads like the yarrow, goldenrod, pearly everlasting and aster. Swallowtails also like flowers in the carrot family.
Other local butterflies are more attracted to fragrant flowers such as strawberries, violets, wild mint, clovers, kinnikinnick, alliums and honeysuckles.
Planting
The first year is the most important. Once the plants have adapted to the conditions, the garden is virtually maintenance free. Choose an area similar to the plant's natural environment. Simply dig a hole and put the plant in the hole. Seeds should be planted about 2-3 cm deep and plants should be put in deep enough to cover the roots, but not the lower leaves.
Water generously after planting, then cut down on the water to just keep the soil moist. Seeds will need more water at first than small plants because they have to germinate. Once the small seedling peeks up through the soil, it can be treated like any other baby plant.
Add plants gradually. This will help determine how much space is available as some plants make take up more room than anticipated. This also helps to see how the plants look together. If some plants don't seem to fit with the rest of the garden, remove them and replace them with something else.
Maintenance
Caring for wild flowers is very simple. As long as the conditions are right, the plants will grow naturally, just as they would in nature. The only thing to keep an eye on is weeds and other invasive species. Even if the seeds were pure, other species can be blown in by the wind or carried in by birds or other critters.