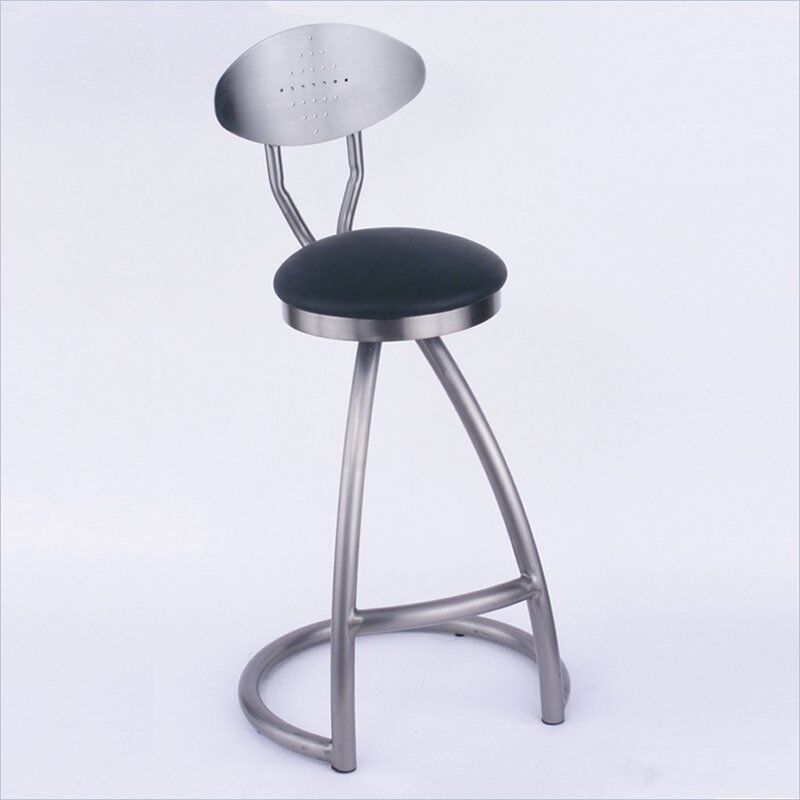 In the past, the bar stool has been overlooked when it comes to household decoration and furniture. However it is a versatile piece of furniture that is a great item for any home. Widely seen in pubs and other restaurant settings, the bar stool can add a different aesthetic as well as height to any room. Not only that, but it is multipurpose and therefore suitable for a number of different rooms in the house.
With the increasing popularity of eCommerce shopping, eBay offer a wide and extensive range of bar stool products for every conceivable taste, preference, and style. This guide offers practical advice on what to look for when purchasing a bar stool on eBay.
What Is A Bar Stool?
The name of a bar stool indicates towards the origin of this unique piece of furniture. Originally found in bars and pubs, a bar stool allowed patrons to sit up at the bar. Because bars are often at waist or chest height, bar stools had to reflect this height and allow the user to be able to sit and see over the bar. As a result they were traditionally taller than an average chair.
Different Types Of Bar Stools
There are three major designs of bar stools. These are:
| | |
| --- | --- |
| Leather Bar Stools | Leather bar stools offer a sturdy and durable piece of furniture. This is reflected in the strength and style of the material used. Leather bar stools are considered to be a contemporary bar stool and will offer a sleek aesthetic to any household. |
| Gas Lift Bar Stool | Gas lift bar stools are powered by a gas lift mechanism that allows the user to adjust the height of the stool effortlessly. Given the ease of use and adjustable height, they are the perfect option for a family home. |
| Three Legged Bar Stool | A three legged bar stool is a classic design perfect for fitting in the corner of a busy room that requires additional seating. The three legged bar stool is traditionally shorter than the other designs. |
Bar Stool Materials
The structure of a bar stool is generally made out of either wood or metal. The finish of the stool can either be nude showing the structure or upholstered with fabric or leather. There are buying considerations to take into account with the material of the structure of the frame.
· Wooden bar stools. As a structure, wood is a sturdy and durable material making it an ideal choice for bar stools. Not only this, but wood is a blank canvas, allowing the owner to improve or adjust the look using paint, varnish or other finishing products. Wood is a versatile material and can produce some ornate designs that will become the feature of any room.
· Metal bar stools. Metal bar stools are made out of either aluminium or steel. Contrary to wood, metal bar stools offer a more industrial or modern look. Just as sturdy, a metal bar stool will offer newer technology not found in wooden bar stools like a gas lift to adjust height.
Bar Stool Height
The height of the bar stool is as individual as the home it will be furnishing. However, as a general rule there are some standard sizes. The key point to take into consideration when purchasing a bar stool is the height of the table it is serving. The following ratios offer a brief overview of the height that bar stools need to be for the height of table.
| | |
| --- | --- |
| Chair Height | Table/Bench/Bar Height |
| Bar stool 76.2 cm | Tall bar 109.22 cm |
| Counter stool 66cm | Counter 93.98 cm |
| Dining room chair 48.26 | Dining table 76.2 cm |
Additional Accessories
There are additional accessories and features available on a bar stool. These include:
· Seat width and depth. Most suppliers will provide measurements for the seat width and depth. The measurements will be determined by personal choice and taste, certainly worth taking into consideration.
· Foot rests. A foot rest on a bar stool will complicate the design but do add additional comfort. Some foot rests will be built into the design as a brace, whereas others will be an elaborate design feature.
· Base. What is the base diameter of the stool? The wider the base the stronger and more stable the stool is as a structure.
· Upholstery. Upholstering the chair is often an additional design feature rather than a necessity. It is possible to upholster a bar stool to fit in with an existing aesthetic. Upholstering a bar stool will allow for padding to be added to offer comfort. Be sure to take time to consider the fabric used to upholster the chair. Look at the ease of cleaning and durability of the fabric. Also address the material used to create the structure of the bar stool. As a general rule, metal stools are commonly upholstered whilst wooden are not. There is nothing to say this rule cannot be broken, however matching materials may be more cost effective.
How to Buy Bar Stools on eBay
With its extensive range of furniture and chairs, eBay is an excellent choice to both shop and browse for bar stools. This section of the guide offers advice on how to use eBay.
· Searching. The first point of call when using eBay is to search for the item being looked for. This can be done a number of different ways. Perhaps the easiest ways are:
o Keyword search. The keyword search bar is located at the top of every page. Simply enter in the search word or broad search term and press enter. eBay will collate all products matching the search onto one page for browsing.
o Advance search. This is a great function for searching for a specific product.
o Categories search. When an item is uploaded for sale eBay will automatically categorise the products into a sub-category. It is possible to search the categories.
· Checking the item. Once an item has been chosen, it is important to check it over for suitability. This can be done by reading the description provided by the seller and cross referencing it with the photograph. If in doubt or have further questions, ask the seller for more information.
· Refunds and exchange policies. As a precaution, it is important to be aware of the sellers refunds and exchange policy. eBay offers an extensive buyer protection program for all buyers.
· Payment. Payment for items can be done by using a credit or debit card or, PayPal.
· eBay deals. eBay deals are an additional product on eBay. They will offer different deals to the eBay auctions, be sure to look for bar stool deals on eBay deals.
· Additional information. If more information is required on any of the above, simply visit eBay's buyer's tips page.
Conclusion
Bar stools are a great solution for all benches or counters that are just that little bit too high for a conventional chair. Coming in a myriad of styles, designs and aesthetics there will be an affordable option for every taste and budget.
eBay's extensive range of both new and used products are helping to bring bar stools out of the bar and into the home. As well as offering excellent products, eBay is easy to use, safe and secure.