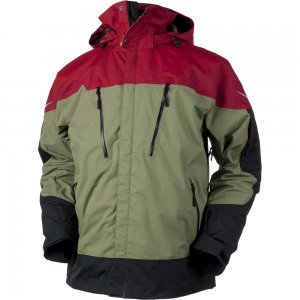 Athletic jackets are clothes that protect athletes from the elements when training outdoors. There are different types of athletic jackets, each designed for a particular sport or weather condition. Advancements in technology make athletic jackets comfortable to wear, while still offering plenty of protection. Buyers looking for bargain athletic jackets should first determine for which sport or activity they need the jacket. They should also consider the weather conditions they may encounter while engaged in this activity. With this information in hand, buyers can easily choose the best athletic jacket to suit their needs. While some athletic jackets can be quite expensive, buyers can often find great deals on athletic jackets.
Types of Athletic Jackets
Buyers have several types of athletic jackets to choose from, depending on the activities they enjoy. For example, athletic jackets designed for runners use moisture wicking fabrics and ventilation to keep wearers dry by wicking away sweat. Jackets designed for mountaineering are waterproof, warm, and robust.
Sport or Activity

Desirable Athletic Jacket Qualities

Breathability

Moisture-wicking fabric

Lightweight

Reflective surfaces for visibility

Ventilation

Windproof jackets for windy weather

Waterproof or water-resistant jackets for rainy weather

Slim

Adjustable hood

Pockets

Stretch fabric for easy movement

Lightweight construction

Water-resistant or waterproof

Reflective surfaces for high visibility

Elastication

Waterproof or water-resistant jackets

Breathability

Pockets

Adjustable hood

Vents

Waterproof jackets for rainy days

Water-resistant jackets for light rain

Windproof jackets for winter weather

Breathability

Wintersport jackets

Insulation for warmth

Waterproof or water-resistant jackets

Hoods

Ventilation

Breathability

Wind and water-resistant outer layers

DWR (Durable Water Repellent) coating

Sealed seams
Factors to Consider When Choosing an Athletic Jacket
Jackets designed for some activities have more features than those designed for others. Additional features may be convenient, but they usually add to the cost. Buyers should match the features they need with their personal activity and the conditions they tend to encounter. This keeps the cost of an athletic jacket down.
Breathability
A fabric's breathability is the extent to which it lets vapour escape. This feature allows sweat to evaporate, so wearers stay dry and comfortable. Breathability is an important factor for those who engage in strenuous activities such as running. Jackets that are more waterproof tend to be less breathable. However, modern layered fabrics make it possible for jackets to be both waterproof (or water-resistant) and breathable.
Vents
Vents let wearers gain some extra cooling and breathability quickly. These are typical on jackets designed for hiking. Vents close and open with zippers covered by flaps that maintain waterproofing. Vents under the arms, at the back, and in the front of a jacket give wearers needed ventilation.
Moisture Wicking Fabrics
Moisture wicking fabrics keep wearers dry by absorbing sweat and transferring it to the jacket's outer layer. They are common in clothes for sports with high levels of activity, but also keep wearers comfortable during mild activities in which staying dry is important for warmth.
Hoods
Many types of athletic jackets feature hoods. Some hoods are permanently fixed to the jacket, while others are removable or adjustable. Those who wear jackets with fixed hoods always have it handy in cold weather. Hoods for winter jackets sometimes have a fur ruff, for even greater warmth.
Waterproof vs. Water-Resistant Jackets
Water-resistant jackets (or "soft-shells") keep out drizzle or light rain. They are also wind-resistant, flexible, and highly breathable. They are also less expensive than waterproof/breathable jackets. Water-resistant soft-shell jackets are ideal for aerobic sports.
Waterproof athletic jackets can keep wearers dry in rain. Fabrics used are "waterproof/breathable", meaning that they keep rain out, but also allow sweat to escape. Waterproof/breathable jackets are available in 2-layer, 2.5-layer, or 3-layer options. Layers are comprised of inner linings or outer laminates (or membranes) that add abrasion resistance, which can increase the life of a waterproof jacket. Waterproof jackets are not waterproof at the seams; seams require a sealant to become completely waterproof.
Visibility
Visibility is important for athletes who train on the road, especially when lighting conditions are poor. Reflective fabrics ensure that drivers can spot a runner or cyclist on the road. Bright colours also increase wearers' visibility so search and rescue teams can spot them quickly in case of emergency.
Insulation
Insulated jackets keep users warm by holding body heat close to the skin. Buyers can choose from among several types of insulation, including synthetic insulation, fleece, and down. Jackets with synthetic insulation are cheaper than are those with fleece or down. However, they are heavier and bulkier.
Pockets
Pockets are an important feature of a jacket, especially during long hikes or bike rides. They let users store and easily access maps, keys, and other equipment. Buyers looking for a hiking jacket should make sure its pockets are still accessible while they are wearing a backpack.
How to Buy Bargain Athletic Jackets on eBay
Athletic jackets can be very expensive, especially if you require one with a lot of fancy features. However, with a little patience, you can buy a high-quality athletic jacket at a bargain price. Look for last year's models, clearance sales, or used jackets. Moreover, you can often find high-quality athletic jackets on eBay for a bargain. Simply enter your search criteria into the search bar found on every eBay page.
If the resulting list is very long, you can filter the results by criteria such as item condition ( new or pre-owned ), price range, and seller location. Buyers should review a seller's return or exchange policy in case they need to return a jacket that is damaged or of the wrong size. Buyers can also browse through many eBaydeals on sportswear for both men and women.