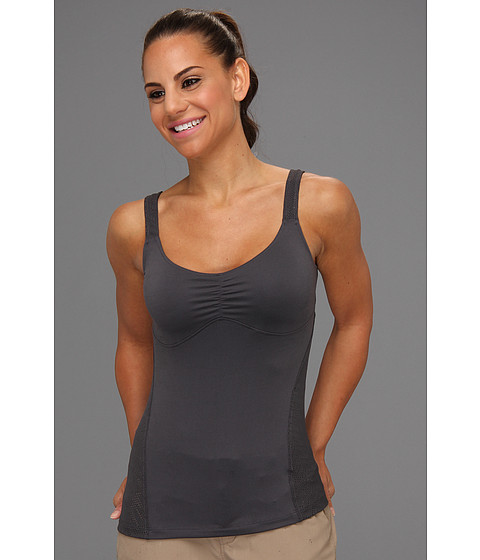 Buying bargain tops in bulk is a great way to reduce costs and get a bunch of shirts all at one time. People can get bundles with tops that are all the same, or purchase a job lot with a variety of different tops. The reasons why someone would want tops in bulk vary. Some people buy and sell apparel. Others just need a bunch of tops and would rather get a bundle of them rather than shopping for each one individually. Regardless of the reasons, there are many ways to find bargain tops in bulk. As long as shoppers know where to look and what precautions to take, they can get great deals on bundles of clothing.
Pay Attention to Brand Sizing
Whether purchasing shirts individually or in a bundle, it is always important to find the correct sizing. In order to figure out a size, women must measure their bust, waist, and hips at the widest parts. Next, use the chart below for general sizing information.
| | | | |
| --- | --- | --- | --- |
| Women's Top Size | Bust (cm) | Waist (cm) | Hips (cm) |
| | 76 - 83 | 60 - 67 | 84 - 91 |
| S (Sizes 8 - 10) | 83 - 90 | 67 - 74 | 91 - 98 |
| M (Sizes 12 - 14) | 90 - 97 | 74 - 81 | 98 - 105 |
| L (Sizes 16- 18) | 97 - 104 | 81 - 88 | 105 - 112 |
| XL (Sizes 20 - 22) | 104 - 114 | 88 - 98 | 112 - 120 |
| XXL (Sizes 24- 26) | 114 - 124 | 98 - 108 | 120 - 128 |
The trouble with determining a top size is that many brands vary slightly in their sizing methods. This is not as big of an issue when buying a set of tops that are all the same, but ladies who purchase a job lot of varied tops could end up discovering that not all the tops fit in the same way. This is because manufacturers make the tops differently. If possible, find out what brands of clothing are included in the bundle and then look of the brand-specific size chart.
Types of Bargain Tops in Bulk to Consider
The first step when shopping for bargain tops in bulk is to decide what kind of bundles to look for. Ladies have the option of shopping for a pack of shirts that are all the same brand or a job lot of random tops. Then buyers also have the option of getting new or used tops.
Shop by Brand
Shopping by brand is the easiest way to make sure that all of the tops fit. If buyers are planning on selling each top after buying them in bulk, then this may not be as big of a deal, but those who want to keep the tops for themselves may want to consider sticking with one brand at a time so that they do not end up with a bunch of shirts that do not fit.
Shop for a Job Lot of Used Tops
To some people, shopping for used tops is out of the question because they assume the clothing is worn, damaged, or stained. However, this is not the case. Buyers can easily find used apparel that the previous owner did not wear out. In some cases, used tops still have the new tags on them because no one ever wore them. Buying used tops does require a little extra precaution in order to ensure that the clothing is in good shape, but it is far easier to find bargains on used tops than brand new ones.
Shop for Used Tops Online
The easiest way to find a job lot of used tops is online. There are many sellers that compile bundles of used clothing items and then sell them. However, since shoppers can't see the items in person, it can be difficult to get used items that are truly in good condition and fit well.
Be sure to look at the pictures closely. If the photos are blurry or do not show much of the clothing, ask the seller to post more pictures. Also do not be afraid to ask questions if anything in the photos seems odd. The description of the apparel should come in handy as well. A good seller describes the exact condition of the tops. If not, ask if there are any worn spots on the fabric, fraying, stains, or holes. Also ask if the material has fuzzies all over it from the washing machine. It can be hard to tell just be looking at the picture.
Shop in a Store
Another option is to go to a store that sellers used apparel and look for bargain tops in bulk. Examine all of the tops in the bundle closely. Also pay attention to the days that the shop has a sale. It may be possible to buy a bunch of tops individually for less than the cost one of brand new top.
How to Buy
Shopping for tops in bulk is a great way to save money, whether the shirts are new or used. Check out the eBay Deals page to see what the daily bargains are. The eBay Deal is perfect for those who love to look at sale items.
To look for bundles of tops, use the eBay search bar to enter your query. Once the list of products appears, choose whether you want to look at new or used tops. If you want to narrow down the list further, choose a brand you are interested in and select the size you need. Also remember to ask the seller any questions that you may have.