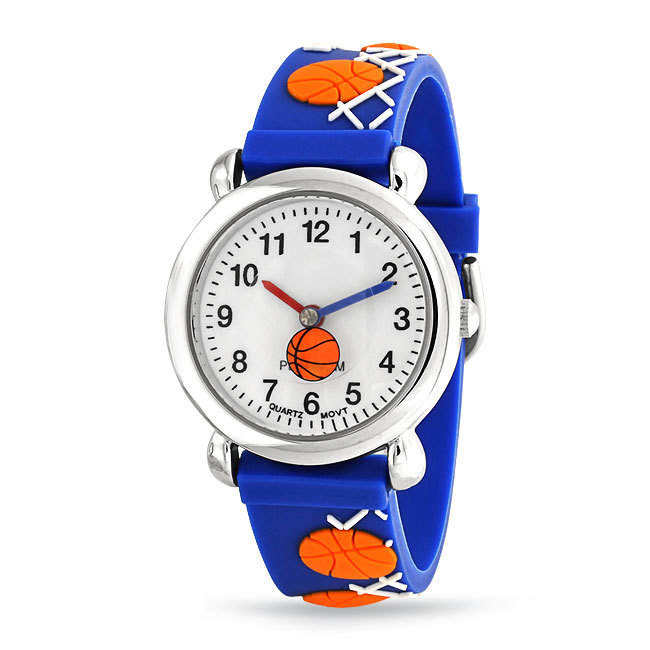 Watches are a fun and attractive way for children to keep time. Buyers choose from hundreds of different styles for their children, including digital and analogue timepieces. Although some of these watches are quite expensive, there is also a broad variety of bargain items available.
Buyers on a budget should consider the materials and design of the watches to find suitable products. Retailers also affect the prices of items, as well as the types of watches available. Buyers should shop around to see the full selection of products to find watches which are appealing to them and that are bargains. Toy shops, department stores, and online sellers like eBay are some options to find a bargain watch for child.
Decide on a Type of Children's Watch
Manufacturers create several types of children's watches, including novelty, sport, and dress watches. These items vary in terms of their design, features, and price. Learn more about each type of watch to find the best option available for a child.
Toy Watches
Toy watches , also called novelty watches, comprise a large portion of children's wristwatches available on the market. Novelty watches have little or no features aside from their ability to keep time. They also tend to be the least expensive items. This makes them a suitable choice for young children who are likely to outgrow their watches within a short period of time.
Manufacturers often create these items with images from pop culture, such as characters from cartoons, comic books, and video games. For example, find watches which feature Hello Kitty,Spider-Man,Batman,Pikachu, and Angry Birds. Designers use plastic almost exclusively to create novelty watches, though a handful of use metal cases and leather straps.
Sport Watches
Children's sport watches use higher quality materials than novelty items. They have additional features such as built-in stopwatches, waterproof cases, depth readings, and alarms. Manufacturers typically create children's sport watches from plastic, though these items are more durable than novelty items and tend to last longer. Although some sport watches are rather pricey, a high number of them sell at low prices. Look for a bargain sport watch for a versatile alternative to the simplicity of a novelty watch.
Dress Watches
Watch manufacturers create several types of dress watches for children. These items are attractive and last for many years. Although they are more expensive than other items, it is possible to purchase a used watch at a discounted price.
Buy a Used Children's Watch
Buying a used watch is an easy way to save money and find a bargain watch for a child. These items are sold in varying conditions, ranging from like-new to very used. Inspect a used watch closely before committing to a purchase. Look for signs of scratches and wear. It is also important to determine whether a watch is operational or not.
Ask the seller to demonstrate the watch's performance. If buying online, inspect all available photos closely and read the description of the product. It is also wise to buy from a reputable seller who is available for contact in case of a discrepancy.
Think About Quality vs. Cost
Buying the least expensive watch on the market may not always be the best way to save money on a child's watch. Buyers need to ask themselves how long the child is likely to wear a watch in order to determine the level of quality needed. For example, a young child is liable to outgrow a watch within a few months or a year. The child may also lose interest in the watch or damage it while playing. In this case, a novelty watch is ideal, as it is inexpensive and easily replaceable.
For an older child who is capable of taking good care of a watch, it may be better to invest in a slightly more expensive, quality watch that lasts longer. Although it costs more money upfront, it ultimately saves buyers money in the long term by eliminating the need to replace it on a regular basis. An older child may also be less interested in a novelty watch featuring a cartoon character or other pop culture imagery, and may desire a "grown-up" watch instead. In this case, a sport watch or dress watch is a better choice.
How to Buy
The easiest way to locate a bargain children's watch on eBay is to type keywords into the search field on any page of the site. For example, enter "children's sport watch waterproof" to see all items tagged with those search terms. You may refine the listings by clicking on category links in the search results page or by adding new terms. Take a moment to review item listings and seller information before committing to a purchase. Also check out eBay's great deals.
The high number of children's watches are on the market allows buyers to select items which fit their budget. Browse available items to compare prices, styles, and features in order to find attractive children's watches at bargain prices.