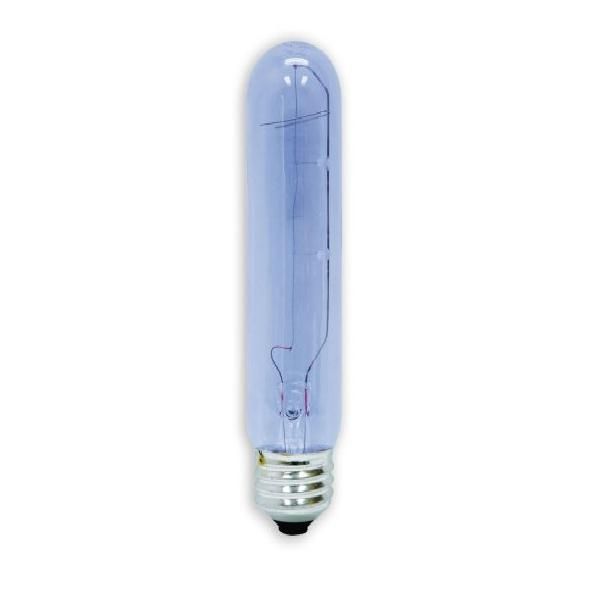 When it comes to getting a flower filled garden, bulbs will always be of crucial importance. Planting them requires plenty of work, but using bulbs is the first step in getting a tranquil garden. Bulbs are not going to fall apart quickly and they will flourish year after year. Simply put, bulbs should be considered a must have for all gardeners.
The key is in understanding what plant bulbs are available, and how to make sure that they flourish. This guide looks at the most popular plant bulbs available, while looking at the gardening related deals eBay has to offer.
What Is a Bulb?
It is an odd fact, but very few plants called bulbs are actually bulbs. Common finds such as tubers and corms have the roots that are associated with bulbs, but don't be fooled. A genuine bulb has an underground stem that acts as a carrier for all of its components. The bulb provides the plant with the energy and nutrients it needs to prosper and grow.
Bulb Parts
The majority of bulbs are made out of five parts. Each of these parts is important in the formation of the plant. When looking at bulbs make sure that all of the following parts are of a high quality:
| | |
| --- | --- |
| Part | Attributes |
| Scales | The part that stores the plant's growth tissue. This area is fleshy and should look like an exterior ring. |
| Tunic | Protects the bulb from damage and harmful third-party elements. This area is rough and course. |
| Basal Plant | The base of the bulb where the roots sprout. |
| Shoot | Acts as a precursor to the appearance of a bulb. Carries nutrients to the stems. |
| Lateral Bubal | Lateral bubals develop near the basil plate, and aid the development of bulbets. |
Types of Bulbs
There is no shortage of bulbs to buy, and any plant retailer will happily tell shoppers that. However, don't be fooled by any gardening jargon, as when it comes down to it, there are only two types of bulb available. These are:
| | |
| --- | --- |
| Types | Attributes |
| Tunicate | The common form of bulb and easily the most uniform, they have a paper-thin tunic that protects the scales from drying out. A safe bet for gardeners, although its average nature stops it from producing anything that is truly spectacular. |
| Imbricate | A little more wild and unpredictable. They don't feature a tunic, which means the bulb is always at risk of drying out. If managed the right way and kept moist this type of bulb can produce breathtaking flowers. However, if things get out of hand, its shelf life is limited and can have a detrimental effect on the rest of a garden. |
Winter Flowering Bulbs
The following are bulbs that flower in winter, thus are perfect for bringing through in the colder months:
| | |
| --- | --- |
| Bulb | Attributes |
| Cyclamen Coum | It braves the cold conditions with ease and can appear as early as January. Offers a pink bloom that adds to the look of any garden. |
| Snowdrops | Very popular and has endless appeal. Its honey scent fragrance make it a must buy, its affordable nature means shoppers won't need to break the bank to grow them. |
| Winter Aconite | They produce golden cup shaped flowers that are surrounded by mint green leaves. Winter Aconite can be a little wild, which may make them unsuitable for novice gardeners. |
Autumn Flowering Bulbs
The autumn months can feel a little drab to some, but the following bulbs can restore a much need touch of colour during the fall season:
| | |
| --- | --- |
| Bulb | Attributes |
| Crocus | The most well known autumn bulb that will fit into almost every garden setup. They can be easily damaged by wet weather, so keeping them dry where possible is advised. |
| Dahlia | Striking in appearance, Dahlias are at their peak between August and September. They take almost a year to reach bloom, and add an unrivalled exotic touch to a garden. |
| Nerine | Pink in appearance and are a warming sight on a gloomy autumn day. Nerine bulbs save their best for September and don't have the longest lifespan. |
Bulb Care
Planting bulbs is a simple process, as all that is required is soil and an appropriate amount of garden space. Issues tend to arise when they are not maintained properly. Don't make a bulb become a wasted investment, and take the following into consideration in order to get the best of them:
· Plant them at the right time. For spring bulbs this is in autumn, and for perennial bulbs this is in winter.
· The bulb should be planted twice as deep as its estimated fully-grown form.
· Bulbs should be positioned 10cm to 15cm apart if planted in batches.
· Don't skimp on soil and use something of a high quality; it should preferably have a PH between 6 and 7.
· Soil must be in a position that has appropriate drainage, as bulbs can easily be ruined by extreme amounts of moisture.
· Bulbs require soil stability which fertilisation provides. However, always avoid direct contact between fertiliser and the bulb as it can burn the roots of the plant.
Planting Under Trees
It is the most important piece of advice anyone can receive with regards to planting bulbs; they should never be planted underneath trees. Tree roots absorb almost every form of nutrient they come across, and will leave bulbs starving. The strength of tree roots can also inadvertently up root any or all newly planted bulbs.
Planting in Pots
When putting new bulbs into pots, choose something that is plastic, metal, ceramic or terracotta. Whatever form is chosen, it should come with plenty of holes to allow for suitable drainage. The pot should have a waterproof element that locks in moisture and dries out slowly. Don't weigh down the bulbs when growing them in pots and choose a light soil.
How to Buy Bulbs on eBay
In years gone by, gardeners would need to head to a garden centre in order to get information on bulbs. This guide has made sure that all the information needed to correctly buy bulbs is always at hand. While eBay has made sure that they can be purchased at the best prices. To start looking for what is on offer, select home and garden while on eBay's homepage, before entering the gardening sub-portal.
Shoppers may find page after page of items tough to navigate through; if this is the case, use the search modifiers to narrow down what's shown. The advanced search options can also be useful in such instances. Head to the search tips page to see more information on how to get the best out of eBay's search tools.
It's always nice to buy items with the peace of mind that should things go wrong the shopper is protected. PayPal has revolutionised how people pay for shopping online and has made transactions safer. If something untoward happens to an order, eBay's ever-reliable buyer protection programme will cover it.
Conclusion
Gardening is something that all homeowners have to partake in, but for some it is more of a passion than a chore. Every garden starts by building a foundation of brightly coloured plants, which usually flourish from a set of bulbs. They are important to any garden set up, along with being budget friendly and easy on the eye.
The world of gardening and plants can be confusing, but thanks to eBay that no longer needs to be the case. Gardeners can now find all the bulbs they're after and more in the site's dedicated gardening section.