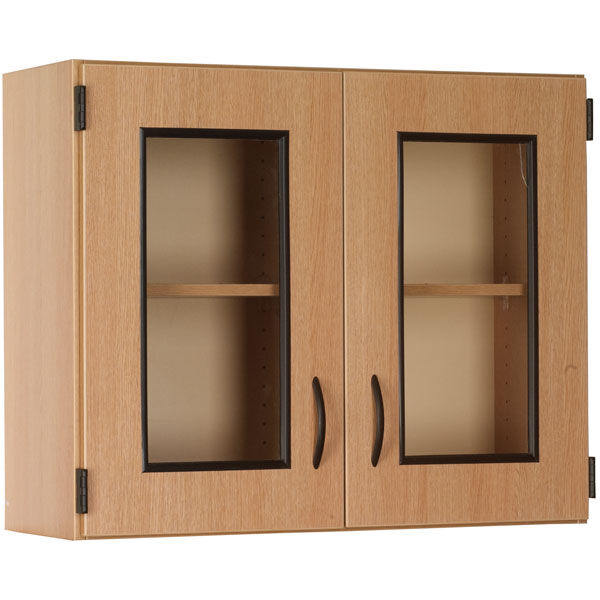 Forms of what we know as cabinets have been a feature of human life from a very early age, as people have always strived to find ways to store valuable items. Over time, the format of the cabinet has evolved from a basic storage apparatus into a more refined piece of furniture. Today, cabinets come in a range of styles that make them suitable for position in many rooms of the house.
For the modern-day consumer, acquiring one can be accomplished via many shopping outlets. Cabinets are popular items found in furniture stores on the high street, where particular models can be evaluated firsthand in terms of their size, shape, and design.
However, the range of choice may be restricted if buying in store. To counter this, buying online, and in particular from eBay, will offer a wider selection. Prices are generally less expensive too, and consumers can find some great deals.
What Is a Cabinet?
In simple terms, a cabinet is a piece of furniture used for storing items, which are usually of small nature. They are typically produced in a box-shape, with doors or drawers used for access inside. There is no real limit to their size, although in terms of furniture for the home, they are designed to fit in with existing items in the room in terms of both size and style.
Cabinets are manufactured in different shapes, from tall and thin to small and wide. They can have numerous compartments inside, and are used for storing miscellaneous items of all sorts, generally dictated by which room the cabinet is placed in. Those placed in a kitchen are likely to be used to store different items to those in a bedroom for example.
Types of Cabinet
When coming to make a search on a site like eBay, buyers should bear in mind where they wish the cabinet to be positioned in the house. Searching for cabinets for specific rooms can quickly reveal the most suitable models. For example, look out for:
- Living room cabinets
- Garage cabinets
Styles of Cabinet
As well as being suitable for various rooms around the house, cabinets will come in many different styles that are in line with personal preferences and ornamental requirements. The table below outlines some of these in further detail:
| | |
| --- | --- |
| Cabinet Style | Description |
| French Provisional | Coming in an elegant and fancy style, French provisional cabinets add a touch of class to a room. They are made from wood, usually with patterns and decorations incorporated over the exterior. |
| Rustic | Again, rustic cabinets are traditionally made from unfurnished woods such as pine and fir. They produce a natural and vintage element to a room, often appearing in a sophisticated but plain style. |
| Oriental | Influenced by traditional Asian culture, oriental cabinets are usually enclosed with larger door/drawer panels. Some incorporate Far Eastern patterns onto their exterior. |
| Modern | The modern homemaker may choose a cabinet style in line with other contemporary furniture in their house. Modern cabinets are sleeker and minimalist, with storage potential a main design concern. |
| Antique | For an older look, try vintage or antique cabinets. They come in a range of styles and can look great in a bedroom, as well as a living room. They can be found at lower amounts and refurbished up to scratch. |
| Filing | Solely for storage purposes, filing cabinets are created, usually in a taller design and made from metal. For ease of access, they have slide out drawers that store documents and files. |
Buying Considerations for Cabinets
At the buying stage it isn't only the style that needs to be considered. Here are a few other aspects that need to be thought over before committing to a cabinet purchase:
Where Will it Be Positioned?
Placement is key for a cabinet purchase. Cabinets should be easily accessible, as the items inside may be used on a regular basis. Think if any other furniture or ornaments in the room will affect its proximity in respect to where it is placed.
Does Size Matter?
Cabinets should be bought for practical reasons, as well as style considerations. Older people may prefer a taller cabinet that prevents them crouching down in order to find an item. Conversely, an extra-large model may look out of place in a room with small furniture.
Check the size dimensions of where the cabinet will be positioned, using a tape measure to make certain. When coming to buy online, make sure the height, width, and base of the cabinet will fit comfortably into the correct space.
Which Material Is Most Suitable?
Wooden cabinets are the most popular on the market. Different kinds of wood are used, such as mahogany, pine, and oak. If the wood is untouched, one can expect a natural finish and traditional feel. Glossy finishes and paint can also enhance their appearance.
Also to consider are cabinets with glass panes. They are usually made from a large wooden frame, where the glass provides a clear finish in which ornaments can be positioned behind for show. Further, it's a good idea to look out for smaller leather versions that can provide an added modern feel to a room.
Which Colour Is Most Suitable?
Although traditional and natural brown wooden cabinets are common, there is no real restriction to the colour shade in which is purchased. They can be painted white or black also, whilst more adventurous reds, purples and, blues can also be sought after.
How Important Is Storage?
Think about whether the cabinet is being bought essentially to store certain items or simply for more for decorative means. Cabinets come in various sizes, some more suitable for holding larger items than others – those with bigger panel doors for example. Others will have plenty of drawers, more suitable for smaller items or important documents to be placed inside.
Some cabinets will have different shelving levels inside the main compartment – this helps with separating items if needed. Glassware models will often have plenty of shelves that useful for such items as books or ornaments.
Other Considerations
Further buying considerations for cabinets can include buying models that have locks integrated into the doors or drawers. This can provide a degree of security for storing important items like bank statements. Children too can be kept out of cabinets with locking systems.
Also think about the surface of the cabinet if it is of a small to medium height. Many will have a basic, flat surface for which ornaments can be placed.
Using eBay to Buy Cabinets
The selection of cabinets on eBay is plentiful and some great offers can sometimes be sniffed out, especially if buying via an auction or prepared to buy used models. This section will look at how to make an efficient search using the site.
- The most obvious way to find cabinets easily is by a keyword search. Simply type in 'cabinet' on the eBay home page to bring up a selection of listings.
- In order to find the most relevant results, navigate to the 'Cabinets, Chests' category via Home & Garden, and then Furniture.
- Here, listings can be narrowed down by aspects such as the required material, colour, and condition the cabinet should be in. Choosing a brand is also possible, including Freedom or Parker.
- Read individual items carefully, especially if buying from independent sellers. Be careful not to exceed the set budget, taking into account postage costs also. Paying for an item with PayPal is advisable on eBay.
Conclusion
Cabinets are a piece of furniture ostensibly used for storing items within the home, although their appearance is an important factor in their design too. Consider what style of cabinet can enhance the room in which it will be placed, also making sure that the size dimensions are correct when buying online.
Buying on eBay is a relatively simple process once registered on the site. Many cabinets will be listed at competitive prices to cater for the Australian market. For the chance to find further offers, visit the eBay Deals section of the site and the Home & Lifestyle section in particular.