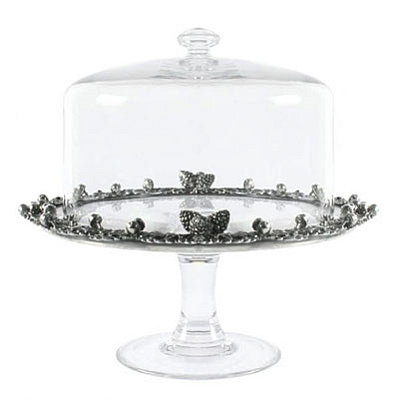 Baking and decorating cakes for special occasions adds a personal touch to any event. Not only this, but it is a great way to express one's creativity, as well as being an affordable option. In order to achieve the perfect cake for the occasion, there are certain accessories required for both baking the cake and decorating it. With the introduction of ecommerce sites, the possibility for purchasing these goods is endless. eBay offer an excellent range of baking and decorating goods, and all in the one place, making it the ideal one stop shop for any home baker.
This guide will offer advice on how to buy cake accessories on eBay.
Cake Accessories
Alongside the everyday baking equipment found in most household kitchens, there are specific items required.
Cake Tins
The size and shape of the cake tin will vary on the intended design. The most common and useful shaped tins are:square, rectangleand, circle. Each of these shapes can be purchased in a variety of different sizes. Alongside these staple shapes are novelty tins that moulded into things like love hearts or teddy bears. When looking to purchase a cake tin, it is important to take the following considerations into account:
· Depth of the tin.
· Is the tin spring form (quick release)?
· Is the tin 'non-stick'?
Cooling Rack
The cake must be cooled before it is assembled and decorated. This is done by removing the cake from the tin and cooling it on a cooling cake rack. By taking it out of the tin as it cools not only quickens the cooling process, but it also stops the cake from going soggy on the bottom from trapped moisture.
Revolving Cake Stand
When the cake is cooled and assembled in the desired shape, it is time to decorate. The easiest way to do this by using a revolving cake stand. The purpose of a cake stand is to elevate it off the worktop. It is possible to purchase a rotating cake stand for easy 360-degree access without damaging the cake. When looking to purchase a revolving cake stand, it is important to take the following points into consideration:
· What material is the revolving cake stand made out of? For example, plastic is lightweight, but a metal stand offers a smoother turning.
· How high is the revolving cake stand?
· Does it have a non-slip base?
· Are the edges smooth?
Decorating Cake Accessories
Once the cake is cooled, assembled, and sitting on the revolving cake stand, it is time to decorate. The design of the cake will determine the types of decorating cake accessories that are required, however, as a general rule the following accessories are essential items for any decoration.
Piping Bags and Nozzles
Piping bags are used to create detail on the cake. The different nozzleattachments for the piping bag will offer different details. These nozzles fit into the piping bag via an attachment mechanism, and can be changed depending on the detail required.
As a general rule, there are two different types of piping bags: disposable piping bags often made out of a cheap plastic, and re-usable piping bags which are designed for use over an extended period of time. The different nozzles available are numerous and include (but not limited to):
| | |
| --- | --- |
| Closed star | The closed star nozzle is great for creating star and shell designs. |
| Petal | The petal nozzle is good for creating single petals, which can be added together for whole flower creations. |
| Leaf | The leaf nozzle is as the name suggests, designed for leaf creations. |
| Multi-opening | The multi-opening nozzle has a variety of different purposes, including creating clusters of beads, stars, strings, and other interesting texture designs. |
| Round | The round nozzle is used to create circles, beading, lace patterns, lettering, and outlines, as well as much more. |
| Ruffle | The ruffle nozzle is used to create boarders and other designs. |
Cake Decorating Tools
There are a variety of other tools necessary to create a beautiful cake design. It is possible to purchase these in cake decorating kits, but equally easy to assemble bespoke kits with one off purchases. No matter which pathway taken, the following items are essential to any cake decorating kit:
· Rolling Pin: Used for so many different reasons in the kitchen, the rolling pins main use is to roll out fondant icing.
· Pallet Knife: The pallet knife is used to help smooth out icing, and has a straight smooth blade and curved handle that keeps the knuckle away from the cake when using the tool.
· Stencils: A stencilis a flat template that when placed on a cake, and icing is placed on top of the intricate details (and the stencil is then removed), will leave a pattern or design on the cake. They are available in a range of different themes.
· Cutter patterns: Cutter patterns are similar to cookie cutters. They cut out designs (generally out of fondant icing) that can then be added directly to the cake to create 2D or 3D designs. Cutter patterns are also available in designs that cut directly into the cake.
How to Buy Cake Accessories On eBay
eBay's wide range of cake accessories make it the perfect location to purchase all manner of products required to both bake and decorate cakes. On top of this, it is a safe and secure website, and a trusted global brand. Below are some points on how to engage with the site:
· Searching: The first step when using eBay is to search for the desired cake accessory. This can be done a number of different ways, namely searching using the search bar, advance search, or categories search. The search bar is located to the top of every page and the advance search function is directly to the left of this bar. Searching via categories allows the buyer to locate all products in the cake accessories sub-category by following these steps: categories, home & garden, party & occasions, andthen cake to locate all available cake accessories currently on sale.
· Suitability. Be sure to address the suitability of the product before purchase. Whilst most eBay sellers offer an extensive returns and refunds policy, given the nature of the products it is difficult to return a cake accessory particularly if it is a fondant. However, all eBay sellers have a commitment to excellent customer service. To avoid any situations, be sure to look at the description and the photo provided, and ask the seller if there are any outstanding questions.
· Payment: Payment for products on eBay is similar to a face-to-face shop purchase. It is possible to pay using debit or credit cards. However, eBay also have a relationship with third party company,PayPal who act as a facilitator between seller and buyer. Each option is safe and secure.
· Additional information: If more information is required, eBay offer further detail on their buyers tips page.
· eBay Deals: Alongside the eBay site, eBay deals offer different deals for cake accessories. Not only this, but they also offer free postage and packaging.
Conclusion
There are literally hundreds of products available on eBay to help any baking enthusiast bake and decoratethe perfect cake for a special occasion. Not only this but the sheer range of cake accessories will offer inspiration, allowing the creator to take their cake to places they didn't initially think possible.
eBay's easy to use site alongside the ease of access, often from the comfort of the home, mean that the once stressful trip to the shopping centre is no longer necessary and a one-stop shop solution is at the click of a fingertip.