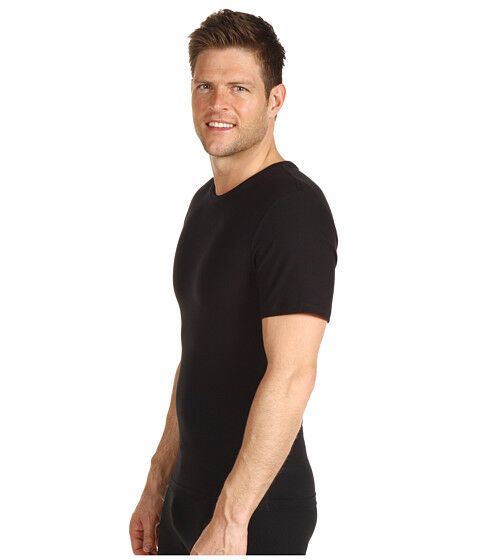 Buying comfortable underwear for men need not be a confusing process. Whilst there are many forms of men's underwear available on the market, the best way of buying it is by knowing what to look for. By knowing what to look for, one can find underwear that is a combination of comfortable, suitable to personal requirements, and affordable.
There are several different styles of men's underwear available for purchase, all of which have their own advantages. Whilst some men prefer to wear boxers, others prefer to wear trunks.
All of these styles are available on the likes of eBay and this guide aims to help those with making the decision as to which type of men's underwear is most suitable.
Styles of Men's Underwear
The range of men's underwear on the market is extensive. The style chosen by the buyer should, however, be a subjective one as the various differences that exist between the styles mean that some styles of underwear will be best suited to certain personal preferences.
This table is provided to highlight the differences and details of each style of men's underwear available:
Styles of Men's Underwear

About

Boxers

Boxers, or boxer shorts, were originally worn by boxing athletes, and are simple in design. They are intended to be worn under looser items of clothing due to their own loose nature. Boxers will have a straight, unfitted leg, which reaches half way down the thigh or slightly shorter. This design allows for a comfortable amount of breathability.

One of the downsides to wearing boxer shorts is that, because of their looseness, they do not provide much support. This also means that they are not recommended for wear during extensive physical activity. However, boxer shorts are available in variety of different prints and patterns and can also be comfortably worn as bedclothes.

Briefs

Briefs offer a lot of differences to the likes of boxer shorts. Firstly, they are fitted and should be worn as tight to the skin for ultimate comfortability.

The tight nature of briefs also allows for comfortable support. Briefs are commonly worn under tighter items of clothing, as they do not bunch as much as loose boxer shorts, partly due to the lack of material in comparison. In terms of their design, they are 'Y-shaped' and tend to have around 4 to 5 inches of material from the waistband down to the upper leg.

Boxer Briefs

Boxer briefs are a hybrid of both boxer shorts and briefs. Their design means that they incorporate several of the advantages of each style of men's underwear. For example, boxer briefs have the tightness that briefs supply, as well as the leg length. This combination means that a comfortable result is achieved as the wearer enjoys the support of a tighter pair of underwear, whilst the length of leg provides the sense of modesty that comes with wearing a pair of boxer shorts.

Boxer briefs are one of the more popular types of men's underwear and are appreciated for their comfortability and support.

Trunks

Trunks are a style of men's underwear that is a combination of all three of the styles mentioned above. Firstly, they have the shape and support of a pair of briefs. They also have a slightly longer leg, in a similar vein to that of a pair of boxer shorts or boxer briefs. However, the leg is slightly shorter than those of a pair of boxer briefs. Trunks are mainly worn by those who wish for the support of a pair of briefs, without the full length of leg that boxers and boxer briefs provide.
Considerations for Men's Underwear Comfortability
As well as choosing the style of underwear being a deciding factor in the purchase of comfortable men's underwear, there are also a number of additional stylistic features that can play a role in enhancing comfort. These are:
- Size: It is important to make sure that the correct size of underwear is purchased in order to make sure that they are as comfortable as possible. Most underwear companies will use a general guideline in terms of the size of underwear they offer, ranging from Small (S) all the way up to XXL. Buying a pair of briefs or boxers that are too small can cause high levels of discomfort, so be sure to buy according to size.
- Material: There are three materials commonly used for the making of men's underwear. The first of which is cotton. This is a light material that is breathable, allowing for the wearing to stay cool. Cotton tends to be used for boxer shorts.

Nylon and Lycra are the other materials used in the manufacturing of men's underwear and they are used for their moisture retention properties, as well as being appreciated for their ability to be tight enough for comfortable support. There are more luxury materials used for underwear such as silk, however, pairs using materials such as this tend to be more expensive and less comfortable.
- Front Fly: Most boxer shorts will have a front fly. However, there are styles of men's underwear that may not have one. If having a front fly is a preference, it may be wise to read the product description, and check the images of the product to ensure that one is incorporated into the design.
- Elasticised Waistband: Elasticised waistbands stretch to allow for a comfortable wear. The majority of men's underwear available on the market will have a front fly, but it is wise to take note of the product description just to be sure.
- Breathability: Underwear needs to have a certain amount of breathability within the material used. Nylon, Lycra, and cotton all have high levels of breathability to ensure that comfortability is kept at a high level, even when wearing tighter items of clothing.
Buying Men's Underwear on eBay
eBay is a great place to find men's underwear at affordable and sensible prices. This is made possible by the buying options that the site makes available to buyers. One can make a 'Best Offer', Place a 'Bid' in an auction for the product, or buy them immediately via the 'Buy It Now' option. Through its 'Deals' section, eBay also offers handpicked deals that enable the buyer to purchase certain men's underwear at special rates. These options may not be available for all product listings, but each one leads to a secure and reasonable transaction, especially when using PayPal.
To find the selection of men's underwear on the site, visit the Fashion (often labelled as 'Clothing, Shoes, and Accessories') category and find the Men's Clothing section, before heading to the Underwear listings. From here, use the filter tabs and keyword search bar to enhance the accuracy of the search and tailor it to specific requirements.
Remember to read the product description carefully to make sure that the underwear is of a preferred material, size, and style.
Conclusion
By using eBay to buy men's underwear, listings can be found that represent the wide range of choice that exists on the market.
It is always best to know which style of underwear is preferred before making a purchase. However, if one is unsure of which style is most suitable, eBay offers such reasonable prices that it may be an idea to purchase one of each different style in order to find out.
Finally, remember that comfortability is the most important deciding factor, as to which underwear to buy, so be sure to check for size and material breathability also.