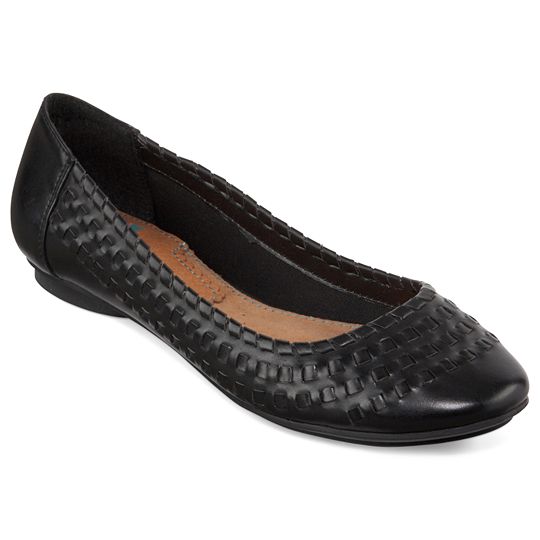 A vital part of any women's shoe wardrobe is a comfortable and stylish pair of flats. Women's flat shoes can be worn to any every day function like work, or other social engagements. They are considered a fashion accessory and item that can spruce up an otherwise plain outfit. No longer does dressing up require a pair of heeled shoes.
If one is uncomfortable in or unable to wear heels then flat shoes will form the basis of one's wardrobe. However, some flats can cause just as much pain as heels. This guide will offer advice on how to locate and buy comfortable women's flat shoes on eBay, which is an excellent place to shop for flat shoes.
What Is a Flat Shoe?
Women's flat shoes are shoes that do not have a heel or the heel is extremely low. Flat shoes were originally designed to be worn as a practical street shoe, however, over time the flat shoe design has branched out into dress and office wear. Flat shoes come in a range of different styles that include but are not limited to:
Closed toe
Buckle shoes
Velcro shoes
Lace shoes
Flats are suitable for a whole range of different outfits, and due to the sheer range of different aesthetics available on the market they can be matched to any occasion.
The Different Styles of Flat Shoes
There are many different styles and designs of flat shoes. These include:
Due to the varying styles of flat shoes, it is a good idea to research the style of shoe wanted before undertaking the search on eBay. This will mean that the big decision of style wanted is made and a concentrated search can be undertaken to find the perfect aesthetic design of shoe. Each style of flat shoe will come in a range of different designs including different colours, patterns and accessories.
Size
Alongside the aesthetic of the shoe, one of the most important considerations when buying flat shoes is the size. When purchasing an item on eBay it is vital to know one's shoe size and then apply that to the size chart made available by the seller. This will inform a buyer if the product is indeed the correct size:
| | | | | | | | | |
| --- | --- | --- | --- | --- | --- | --- | --- | --- |
| Europe | 36 | 36.5 | 37 | 37.5 | 38 | 38.5 | 39 | 40 |
| Japan | 23 | 23.5 | 24 | 24.5 | 25 | 25.5 | 26 | 27 |
| UK | 3 | 3.5 | 4 | 4.5 | 5 | 5.5 | 6 | 7 |
| US | 5 | 5.5 | 6 | 6.5 | 7 | 7.5 | 8 | 9 |
It is also worth noting that some companies' sizes vary from standard global sizes. Getting the correct fit is vital to buying a pair of comfortable shoes.
Buying Considerations When Buying Flats
Like with most products, it is necessary to take all of the buying considerations into account before making a purchase. These include:
Know One's Feet: Knowing one's feet and what one will find comfortable is a great way of finding the perfect pair of flats. For example, if one has sensitive heels and there are a pair of shoes that offer additional padding in the heel of the shoe, this could be great for the wearer's condition. Be sure to apply this knowledge when purchasing.
Brands: Some brands are more suitable than others when it comes to buying comfortable shoes. Adequate research will identify the brands that specialise in shoes built for comfort. If a particular brand has proved comfortable in the past, it is a great idea to stick with what one knows.
Cost: Generally speaking the cost of the product will directly affect the quality. Be sure to take this into consideration when setting a budget. When purchasing off eBay, make sure to include incidentals like postage and handling into the overall budget.
Comfort: When buying a pair of comfortable flat shoes, one of the most important factors will be the comfort of the shoe. This can be determined by addressing the following points:
Round Toes: Shoes with round toes offer maximum room for the foot and therefore the most amount of comfort. Round toes offer the most amount of room for the toes to sit naturally.
Seams: Look at where the seams are located in the shoes. Some seams will sit on the foot and cause chafing and discomfort. For a comfortable fit, avoid seams that are exposed on the inside, thus coming into contact with the foot.
Arch support: Does the flat shoe offer arch support? This will cushion and cradle the foot as the wearer walks, providing ultimate comfort.
How to Buy a Pair of Comfortable Flat Shoes on eBay
eBay's expansive range of different comfortable flat shoes can be intimidating. Do not let this be a deterrent. There are simple and effective ways of searching and locating the perfect pair of shoes on the site. This section will offer practical ways of doing this.
Searching: The first step is to search the site for comfortable flat shoes. To do this, go to the categories portal and choose the women's shoes category, then flats. Once here, use the keyword search function located at the top of the page to enter the type of shoe wanted.

eBay will pull together the list of all the available products for a shopper's perusal. Of course it is possible to undertake an advance search using the advance search function located to the right of the keyword search bar at the top of very page.
Checking the Product: Once a product has been chosen, it is important to check all of the points addressed above to ensure the shoes are suitable. Examining the description provided by the seller and cross-reference it using the photos can do this. If there are outstanding questions, it is possible to contact the seller directly by using the 'ask the seller' function.
Exchange and Refunds: Of course undertaking adequate research and checking the suitability of the product will stop the need for an exchange or refund. However, it is a good idea to check the seller's policy just in case. eBay do offer a cohesive buyer protection policy for peace of mind and all sellers are customer service focused and friendly.
Purchasing: When it's time to make the purchase, there are a few different ways to pay for the shoes. This is the same as in every shop, with both credit and debit cards being accepted. On top of this, eBay also partner with PayPal a third party site that facilitates a safe exchange on behalf of the seller and buyer.
eBay Deals: On top of the great products available on eBay, eBay deals also offer different deals. Be sure to check out what deals are available on women's flat shoes. eBay deals also offer free postage and packaging, which is an added incentive to use the site.
Conclusion
By undertaking adequate research and knowing what design features make a comfortable pair of flat shoes, it is easy to find the right pair for one's wardrobe.
eBay caters for every woman's flat shoe needs. With a wide range of different products available in myriad styles and designs, there will be something that will not only be what one wants, but also fit one's budget - and all from the comfort of one's own home, the perfect combination.