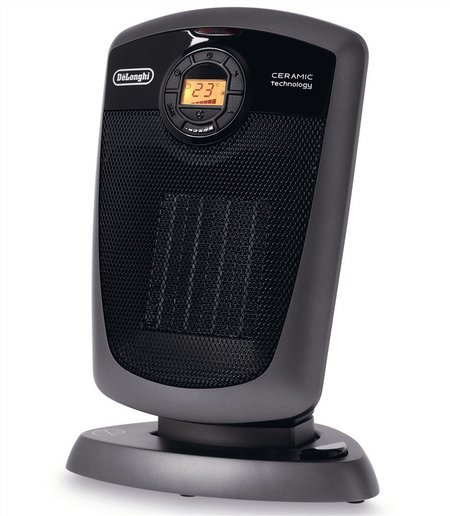 DeLonghi is an international brand known for creating innovative home appliances that combine style and performance. Among their line of products is a range of heaters that includes oil-filled radiators, convector heaters, fan heaters, ceramic heaters, and reverse-cycle air conditioners. Each heater has the quality, convenience, and aesthetic appeal that have become synonymous with DeLonghi. For consumers who want to incorporate DeLonghi heaters into their home or office, it is possible to do without breaking the bank. Informed buyers should be familiar with the different heater types, and assess which type is right for their space and heating needs. Then, they can follow certain strategies for finding an appropriate heater that fits within their budget.
Types of DeLonghi Heaters
Choosing a heater involves careful consideration of the kind of space one wants to heat, as well as the kind of heating one desires, e.g., instant or long-term, directed or evenly distributed. DeLonghi features a range of different types of heaters to meet various heating needs. The following chart outlines the five different types of heating appliances.
| | | |
| --- | --- | --- |
| Heater Type | Description | Recommendations |
| | Features electric elements surrounded by oil; heats the radiator's outer casing as the oil warms; DeLonghi has three unique constructions: Rapido for instant heating, Dragon with a larger radiating surface superior heating without the noise, and DL for improved heat distribution | Good for long-term use; energy-saving; does not dry the air; quiet and comfortable |
| | Passes air across heating elements throughout the unit; hot air rises, and cooler air replaces it from below | Instant warmth; even and wide distribution throughout room; silent circulation |
| Ceramic Heater | Employs ceramic stone heating element (PTC) | Produces instant, high heat; efficient and safe; compact, lightweight, and portable; may be noisy |
| | Small fan blows hot air from electrical coils | Produces quick bursts of heat; compact, lightweight, and portable; ideal for spot heating; some noise |
| | Cools in summer and heats in winter | More expensive than electric heater, but double-function is convenient; produces highly efficient heat; good for larger spaces |
Buyers should familiarise themselves with the operation and advantages of the different kinds of heaters before making their choice. Within the DeLonghi line of heaters, buyers can also choose between various models, depending on the size and power level they want. When looking to economise, keep in mind that efficient heaters can amount to substantial savings over years of use.
Use a Heating Calculator
Deciding on the most efficient way to heat a space involves consideration of several factors that affect heat loss. These include the surface area of the ceiling height, whether the roof is insulated or not, surface area of insulated and uninsulated external walls, surface area of internal walls connected to heated or unheated rooms, window size, whether there are full-length curtains, and floor space. Consumers can use an online heating calculator to learn more about the heater capacity, or its energy output, that is right for them.
Capacity of DeLonghi Heaters
DeLonghi's range of heaters includes models of various capacities and maximum heating power.
| | | |
| --- | --- | --- |
| Model | Type of Heater | Maximum Heating Power (Watts) |
| | Rapido Oil Column | 2400 |
| RAP1501T | Rapido Oil Column | 1500 |
| TRD2400T | Dragon Oil Column | 2400 |
| TRD1500T | Dragon Oil Column | 1500 |
| TRD1200T | Dragon Oil Column | 1200 |
| DL2401TF | DL Oil Column | 2400 |
| DL2401T | DL Oil Column | 2400 |
| DL2001T | DL Oil Column | 2000 |
| DL1501T | DL Oil Column | 1500 |
| DL1001T | DL Oil Column | 1000 |
| TCH7092ER | Ceramic | 2200 |
| DCH5091ER | Ceramic | 2000 |
| HCS2552FTS | Convector | 2400 |
| HS25F | Convector | 2400 |
| HCM2030 | Convector | 2000 |
| HVS3032C | Fan | 2400 |
| HVS3032W | Fan | 2400 |
| PACW160HP | Reverse-Cycle Air Conditioner | 3900 |
| PACWE120HP | Reverse-Cycle Air Conditioner | 3490 |
Understanding a heater's capacity can help buyers make a decision about which kind they want. Efficiency is another important aspect. DeLonghi ceramic heaters tend to be more efficient and include an economy mode to save energy. The oil column heaters are also economical to run, and, thanks to heat retention due to thermal inertia, they can maintain the room's temperature within 4 degrees Celsius up to one hour after switch-off. And, while reverse-cycle air conditioners cost more up front, they are multi-functional and feature a powerful, highly efficient heating capability.
Features of DeLonghi Heaters
DeLonghi heaters have many user-friendly features. These include: a safety switch that automatically shuts off the machine when it tilts; an energy-saving 24-hour timer, so the user can set the exact heating times in 15-minute increments; adjustable heat settings; energy-saving thermostats; and handles that stay cool to the touch. Buyers should note that the set of features may vary from model to model, and always verify specifications for a heater they are considering.
Finding DeLonghi Heaters at a Discount
One need not spend a fortune to acquire DeLonghi heaters for a home or office. Shoppers interested in purchasing a new appliance can browse the Internet for heaters at clearance prices through online retailers. Websites like eBay feature listings for new and pre-owned DeLonghi heaters. To find quality pre-owned heaters, always inquire as to the reasons for selling, the exact product condition, and the extent of previous use: opt for an unused or gently-used item without any visible damage. If allergens are a concern, ask whether the product comes from a smoke- and/or pet-free household.
How to Buy
If shopping online for a DeLonghi heater, eBay makes it easy to find what you want at a good price, with user-friendly search tools, new listings daily, and great deals on heaters. Simply enter keywords like " DeLonghi oil heater" into the search bar on any eBay page. Once you find an item of interest, be sure to read the full listing, noting item condition, postage fees, and whether local pickup is an option. If you have a question, you can ask the seller through eBay. Finally, check the seller's credentials by looking at their feedback score and comments from past buyers. Following these steps can help consumers find the perfect DeLonghi heater to keep them warm.