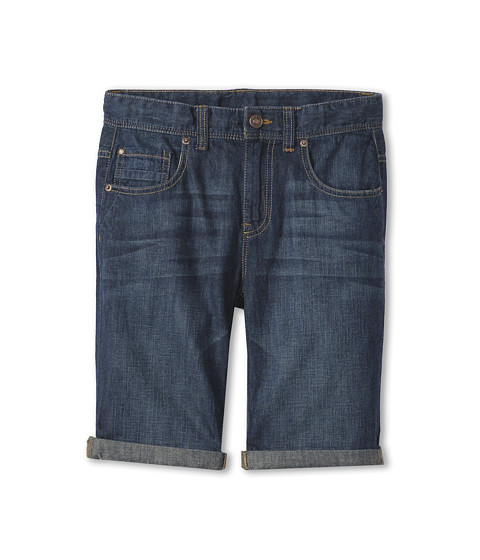 Denim shorts are worn as a casual alternative to the other types of shorts available, such as chino shorts or cotton shorts. Shorts made from denim provide the same amount of protection and support as their longer counterparts, denim jeans. Denim shorts are also popular for the fact that they are durable and will last a long time, making them a wardrobe investment.
There a number of different types of denim shorts available on the market, ranging from a number of styles, as well as being available in a number of different denim washes and colours.
eBay provides an affordable market place and is home to the extensive range of denim shorts that can be purchased.
Styles of Denim Shorts
There are a number of different styles of denim shorts that can be purchased on eBay at affordable prices. These different styles of denim shorts are designed to match differing general fashion styles. Whilst some denim shorts are smarter, others create a more casual look. Either way, denim shorts are designed to be long lasting and look good with a number of colours and clothing items.
Below is a table underlining and detailing the different styles of denim shorts available from auction sites such as eBay:
Style of Denim Shorts

About

Three Quarter Length Shorts

Three quarter lengths are a popular form of denim shorts. In terms of their design, the leg extends half way between the knee and the ankle, if not slightly further in some cases. They are often baggy and loose and will have deep pockets because of this. Some sellers on eBay may list these as three quarter length or 'short' trousers.

Board Shorts

Whilst board shorts are famously worn as swimming shorts by the likes of surfers, they are also available in denim. However, there are some designed for a more casual purpose that are made from denim. Denim board shorts finish just below the knee and although they are not as loose or baggy as three quarter length shorts, they are not fitted.

Tailored

Tailored denim shorts are popular amongst those who wish to create more of a smart casual look. They tend to be more fitted than the likes of three quarter length and board shorts and are tapered towards the knee.

Tailored denim shorts will often sit an inch or two above the knee and will have tight pockets. The ends of the shorts are also often folded up to create a smarter look.

Skinny Fit Shorts

Skinny fit shorts are essentially a shorter version of the skinny denim jean. They are tight to the skin and will usually end just above the knee, if not shorter (depending on personal preference).

Skinny denim shorts will have tight, shallow pockets to allow for skinny fit all the way up the leg and are not practical if one wishes to carry the likes of phones or wallets around in their pocket and not ruin the fit and shape of the shorts.
Denim Shorts: Different Washes
As well there being a wide variety of different denim short styles available to purchase on eBay, one of the many advantages of buying denim is that these different styles are often accompanied by a variety of different denim washes.
The wash of the denim plays a role in determining its appearance and there are a multitude of different washes used during the denim short making process.
For example, some washes make the denim appear dark in colour, whereas others fade the denim to give it a much lighter appearance.
Here are some of the more popularly used denim washes in the making of denim shorts:
| | |
| --- | --- |
| Denim Short Washes | About |
| Stonewashed | Stonewashed denim uses a type of stone known as a pumice stone during its washing process. The reason why the stone is used is as a means of rubbing off denim dye during its wash. This gives the denim a vintage and worn look, as well as softening the material to give it a comfortable fit. Stonewash denim is one of the more popular denim looks amongst those looking for shorts of this material. |
| Sandblasted | Denim is also often 'sandblasted' to give it a worn and abraded appearance. This is done by a high-pressure nozzle that blasts out sand onto the material, thereby getting rid of dye in chosen areas. This technique is also used to create small tears in the material to further portray a worn and used look. |
| Marbled | A marbled affect is created on the denim by using specialised bleach. This creates the marbled affect in which the difference between the heavily dyed areas of the denim and those dye particles that have been removed is subtler and smoother. Marbled denim shorts are often found as grey or in a light shade of blue. This affect is alternatively known as 'acid wash'. |
| Coloured | As well as there being variations on the blue denim shades, there are also denim shorts that have been coloured. This is done by heavily dying the material. Due to this, there are a number of different colours that denim shorts are available in, including black, beige, burgundy, and even white. |
Buying Denim Shorts: Considerations
· Size: Buying the right size of denim short is important for comfortability. Not only is buying the right waist size a consideration, the length of the leg is also important as it plays a role in creating the look that is trying to be achieved.
· Pockets: The depth and size of pocket is also something that may be worth thinking about when buying denim shorts. Furthermore, the amount of pockets that are built into the shorts varies so if more pockets are needed then this may be something to look out for. Board shorts and three quarter length shorts will have additional pockets sewn in further down the leg if this is something that is being looked for.
· Fly: There are two main types of fly used on denim shorts. For simplicity and easy access the zip fly may be the best option. The other choice of fly is a button fly. Button flies are sturdy and durable and less likely to break than zip flies.
Buying Denim Shorts on eBay
When buying denim shorts on eBay it is best to visit the Fashion category and select the Men's Clothing link to see listings of this manner. From there, click the Shorts filter tab. One can then use the 'Material' refinement tab to bring up listings that are exclusively denim shorts. To refine the search even further, use the search bar and the filter tabs at the side of the page.
One can also head the Deals section of the site to peruse the deals on denim shorts that have been specially chosen by eBay.
When a pair of denim shorts have been found that are suitable, be sure to check the seller's previous transaction history to ensure that they have positive feedback from previous buyers. As well as this, read through the product description to make sure that the size of the shorts is correct and that they are in good condition.
After this has been done, one can then buy their chosen pair of denim shorts. One can place a Bid, make a Best Offer, or use the Buy It Now facility, depending on which option has been made available by the seller. Make use of eBay's recommended payment method, PayPal, to enhance the security of the transaction.
Conclusion
The choice as to which pair of denim shorts to go for is entirely dependent on the look that is desired by the wearer. Some denim shorts look better as casual wear, whereas others can be worn as part of a smarter outfit.
When buying from eBay it is best to know previous to searching what style and wash of denim shorts is preferred. This will make the search and buying process more efficient, as well as more tailored to the requirements of the buyer.