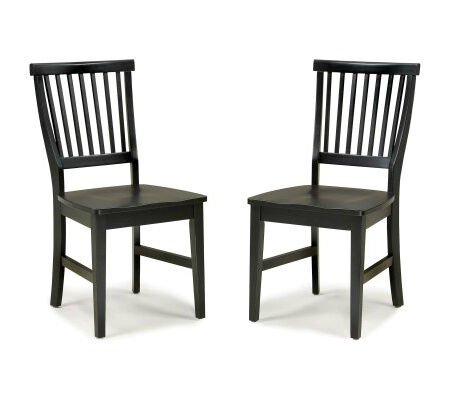 If the kitchen is considered the heart of the home, the dining room is a main artery by extension. Many families spend time not only eating in this space, but also visiting with friends, working on homework or craft projects, and more. Some have a separate dining room used only for special occasions, and a more relaxed space for family to use daily.
While decorating or renovating any space can be expensive, there are many ways to do this on a budget. This includes finding a good deal on new or used furniture items, such as dining chairs, as well as refurbishing items in rougher condition. Informed buyers should know the style of room they are designing, and what sort of elements fit into it. Buyers should also understand where and how to look for the best prices and furniture items for their situation.
Defining Dining Room Style
Each individual has their own personal style. This is a combination of the colours, styles, furniture and decor used in a room. Design styles come in three general categories: formal, semi-formal, and casual, sometimes called informal.
Formal styles are generally more ornate and are intended strictly for dining purposes. Semi-formal spaces trend towards those same ornate and detailed looks while still sneaking in some more functional items for everyday use. An informal or casual dining room is one that is used daily and is often a multi-purpose space. As far as design styles go, there are as many styles as there are individuals, but popular ones include traditional, modern, countryside, and eclectic.
Style

Defining Characteristics

Traditional

Intricate architectural details

Dark woods, plush rugs, brocades, upholstery

Modern and Contemporary

Neutral colours in general

Simplistic, smooth, clean lines

Modern is very angular

Contemporary is more rounded and soft

Countryside

Cosy, lived-in appearances

Dark green, cherry and rusty red, yellow, blue, cream colours

Light woods with simple or classic lines

Mix of a few formal pieces with many casual items

Eclectic

Best colour palettes are neutrals or focus on a single colour family

Easily becomes messy and overwhelming
These are only a few of the many design styles out there. In general, most people tend to use a specific style for more formal spaces. In more casual spaces, most individuals use a more eclectic style where they use their possessions to personalise a space, even when leaning towards one specific style or another.
Finding the Right Dining Chairs at the Right Price
Once homeowners determine the overall style of the room, they need to begin finding the right furniture. Sometimes, buyers choose to purchase dining sets, including a table and matching chairs. However, when on a budget, it is often simpler to look for a table and chairs separately. Not only does this allow for lower prices, but it also lets buyers personalise the look in their dining room even more. There are several different ways to shop for dining chairs while staying on a budget.
Locating Look-Alikes
Some consumers are looking for a specific chair to fit in their space. It may be a chair that originally came with a certain table or one that is the same style. Sometimes, especially if the needed chair is by a famous designer or an antique set, the matching chairs can be incredibly expensive. This is a great time to look into replica or reproduction items. These are not the original, but look very similar. They are sometimes made from different materials, but maintain similar looks and final design. Purchasing look-alike chairs is a simple solution to finding the exact style wanted without a hefty price tag.
Renovating Dining Chairs
Sometimes, buyers may find the perfect chairs for their dining room. However, the chairs may be used and not in perfect condition. There are several things that owners can do to help a chair get back to looking its best. In addition, these same activities can be performed to personalise a chair to the owner's specific design needs.
Refinishing a Solid Chair Surface
Wood or metal surfaces on a dining chair may be damaged. Owners can often restore the original finish. Sand and polish wooden surfaces before varnishing or staining them. For metal chairs, begin by sanding and then cover with a protective spray or paint. For a different look, sand and paint the chair in a new colour to give it a completely new design.
Re-Upholstering Seats
Over time, fabric breaks down. This is a problem especially for older chairs with upholstered seats. However, this is also a simple thing to fix. After removing the damaged material, owners can put in place a replacement pad. This could be made of foam or batting, depending on the thickness and comfort required. Then, stretch a new decorative fabric over the cushion. This can be a classic fabric that matches the original seat covering, or it can be something completely different to fit in with the new room design.
Using Less Expensive Alternatives
Sometimes, buyers cannot find, or do not want, an original or matching chair. In these cases, homeowners may choose to find a completely different style of chair to fit in their dining room. While most chairs sold brand new for dining are fairly expensive, there are several alternatives available that are easier on the pocketbook and can provide a different look.
Chair Type

Description

Unfinished Chairs

Unstained or unfinished wood

Stained or painted

Less expensive than other types

Often used for outdoors or occasional seating

With or without cushions

Medium Density Fibreboard Chairs

Inexpensive, sturdy wood combination or wood fibre

No grain, so is usually painted

Varying heights

Great for bistro or other tall tables

Wide range of colours and styles

Usually intended for outdoor dining

From incredibly simple to ornate

With or without seat padding
Alternative dining room seating is not limited to these types of chairs. Anything that provides a comfortable place to sit at table height can serve as a dining chair. Benches are also popular options, either custom built or purchased in stores or online.
How to Buy Affordable Dining Chairs on eBay
It is simple to find affordable dining chairs of any style on eBay or eBay Deals. Begin by typing your keywords into the search bar found on any eBay page. This returns a list of results with those keywords in their title. For instance, you can try searching for 'dining chair'. In order to receive more targeted results, use more specific keywords, such as a search for 'modern black dining chair'. You can further customise the results by selecting chairs based on item condition, price, location, and more.
A feedback system is used on eBay to let buyers know what to expect from certain sellers and vice versa. This allows each participant in a transaction to leave comments about how the transaction went. Additionally, there are rankings for the accuracy of the listing, shipping time, communication, and more.
Conclusion
Renovating a dining space can be a lengthy and expensive process. The budget savvy homeowner can do many things to reduce the overall cost of such project. One way is to keep a tight budget when purchasing new dining chairs for the space. Once buyers have determined the overall style they would like in the space, they can begin a search for chairs that can fit in this space. Replicas of classic designs are a great way to save money over an original and often pricey one. Additionally, homeowners can choose to purchase used chairs in less than perfect condition and refinish or reupholster them in the same or a completely different style. For those owners who insist on something new, there are many chairs that can be comfortably and easily used as dining chairs without a huge price tag.
Dining Chair|Renovation|Upholstered Seat|Dining Room|Furniture