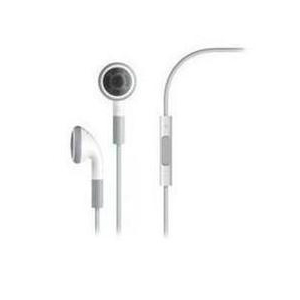 There are a number of different headphones and earbuds available on the market to purchase for apple products.
Whilst some listeners prefer to listen to their music, radio show or podcast with conspicuous headphones that do not take up too much space and are easy to store, others prefer larger, higher level headphones that insist on quality to aesthetics.
With the headphone and earbud market being so vast, it can be difficult to make a decision as to which pair to purchase, especially after taking budget into consideration.
Using the likes of eBay can help potential buyers purchase an appropriate and affordable pair of headphones, and this guide is written with the intention of showing how to make this possible.
Headphone and Earbud Components
One of the best ways of buying headphones or earbuds for apple products is by having a full understanding of the way in which headphones and earbuds work.
By knowing the ins and outs of headphones and earbuds, one can then decide which headphones to buy, as they can recognise suitability from product descriptions and even from images of the product.
The best way of comprehending the way that headphones and earbuds work is by understanding the main components that are used in their manufacturing. This way, one will know what to look for when purchasing headphones or earbuds:
| | |
| --- | --- |
| Headphone Components | Information |
| Earpiece | The earpiece for headphones and earbuds come in a range of different sizes. From ear canal buds to larger ear-covering earpieces, they form the main aesthetic of the headphones. Their main function is to actually amplify the sounds coming from the apple product and their size may play a role in the quality of this amplification. |
| Driver | Each earpiece will contain one, two or three drivers (known as single, dual or triple). This is the part of the earpiece and overall headphone that controls the quality of sound. It is important to look out for the type of driver that is used in the headphones, as this determines the price and performance of the headphones. |
| Cable | The cable is the connection between the apple product and the earpiece. The most important thing to look out for regarding a headphone cable is the length. Some headphones will only have a short cable, meaning that they can only be used in certain instances. However, there are cable extensions that can be purchased to allow for a longer length, but this may mean that a slight decrease in sound quality occurs. |
| Plug | The plug joins the cable to the product. All apple products have the same headphone jack as the ones that headphone manufacturers cater for. Therefore, the main issue regarding headphone plugs is whether they are designed at a straight or 90 degree angle. This is a subjective preference, but a 90-degree angle plug will protect the wiring and connection a lot better than a straight plug, which can be easily bent out of shape, causing wire damage. |
Types of Headphones and Earbuds
Another way of ensuring that an appropriate pair of headphones or earbuds is purchased is by knowing which type or style is most suitable to one's budget, sound quality or aesthetic preference.
There are numerous styles of headphones and earbuds available on the market. All of these different types have their various benefits and drawbacks, depending on what one is looking to get from their pair of headphones.
Below is a table detailing the popularly purchased types of headphones and earbuds:
| | |
| --- | --- |
| Types of Headphones | About |
| Bluetooth Headphones | Bluetooth headphones are taken advantage of by those who do not wish to have a cable that may get in the way of whatever activity they are partaking in whilst wearing the headphones, i.e. exercise. The majority of apple products will be Bluetooth enabled, meaning that Bluetooth headphones are easy to use alongside them. Most Bluetooth headphones will also have volume control and track skipping capabilities built in. The downside to Bluetooth headphones is that if a Bluetooth connection is weak then sound quality is lessened. |
| Noise-Cancelling Headphones | This type of headphone is appreciated by those who do not wish for others to listen to what they are listening to or for those who work in a loud office. The noise-cancelling aspect of these headphones is done by using an inverse audio signal, which reduces the level of outside noise. However, this can mean that the sound quality of the headphones is not as good as others. Furthermore, they are often large in size and may require batteries to power the sampling of outside sound. |
| In-Ear Canal Bud Headphones | In-ear canal bud headphones are generally considered to provide the highest quality of sound out of any of the headphones available on the market. This is due to the fact that their design, a tight-fitting eartip, means that they can be inserted into the ear canal. Not only does this block external noise, it also allows for wearers to enjoy a sound quality that is rarely matched by other styles of headphone. However, depending on the wearer, in-ear headphones can be uncomfortable if they do not fit correctly. |
| Canal Bud Headphones | Whilst these headphones are placed inside the ear canal, they do not reach as far as the in-ear canal bud headphones. For this reason they are often appreciated for their comfort. On the other hand, with canal bud headphones the sound quality is lessened, but is no means poor. They are also moderately priced and compact for easy storage. |
| Lightweight Headphones | For improved sound quality but bigger size, lightweight headphones are recommended. The drivers are a lot bigger than canal bud headphones and they will be attached to a band (usually made from plastic) that will go over the head, to keep them in place. They are considered to be comfortable and can often be folded to allow for a more compact storage. |
| Full Size Headphones | Full size headphones are the largest type of headphone available on the market. Their size is due to the drivers used in their manufacturing, but their comfortability is not compromised as they often come with cushioned earpieces. Headphones of this nature will also often produce a high quality sound. However, the drivers may often be too powerful for the likes of iPods or iPhones so sound quality may be compromised. |
| Ear Bud Headphones | Ear bud headphones are the simplest and lowest priced out of all of the types of headphones around. They are small, compact and a pair will often be included in the purchase of an apple product. Due to their size, they do not produce high quality sound and they do not sit snug in the ear like canal bud headphones. If one is looking for an affordable and replaceable pair of headphones, ear buds are recommended. |
Buying Headphone and Earbuds for Apple Products on eBay
Whilst there are many online retailers and high street stores that stock headphones, an auction site like eBay may be the best option if one is look to purchase headphones or earbuds at an affordable price.
The site offers three buying options:
- Bidding
All three of these forms of purchase on eBay allow for buyers to either name their own price or at least get a product that is priced lower than can be found elsewhere. Furthermore, eBay has a dedicated Deals section that provides buyers with a selection of handpicked offers.
To see eBay's range of headphones and earbuds, visit the Electronics section of the site and select the Audio option. Then, make use of the Headphones refinement tab and type in the desired style of headphone or earbud into the keyword search bar to narrow the search further.
Conclusion
When buying headphones and earbuds for apple products, the first thing to do is to check that the jack is compatible.
Secondly, there are three main considerations that need to be taken into account:
- Size
- Sound
- Price
All these things will determine which type of headphone or earbuds are appropriate for purchase.
Finally, be sure to be knowledgeable on all the components and styles of headphones available, as well as using PayPal to ensure a secure and sensible transaction.