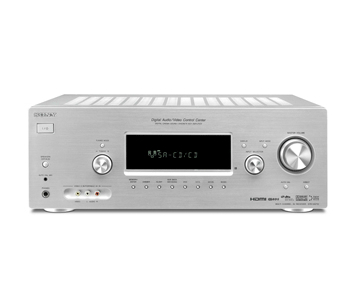 There are many pieces of equipment that are pivotal to a home audio set-up, but arguably the most important is the audio receiver. It is the element that brings other parts of a sound system (such as amplifiers and speakers) together. The current market is filled with receivers that are packed with features, so finding the right one can be tricky.
This guide is here to make the task a little bit easier and give a breakdown of what shoppers should be looking out for. To get the best deal, be sure to check out the audio equipment deals that can be found in eBay's dedicated deals section.
Types of Receiver
Home audio receivers allow users to adjust the settings of a sound system. They can be hooked up to everything from CD players to Blu-ray players and some even come with an in-built radio tuner. When heading into the marketplace, shoppers will need to pick from one of the following receiver types:
| | |
| --- | --- |
| Type of Receiver | Description |
| Stereo | Features two-channels of amplification and are purpose built for music. Perfect for those who listen to CDs, vinyl or the radio regularly. |
| Home-Theatre | They are positioned at the centre of any home entertainment setup and help control multiple speakers at once. The key purpose of such is to decode sound audio from a DVD, Blu-ray, HDTV or DVR. The number of channels that are in a surround sound setup decides the number of channels that a receiver can direct. Home theatre receivers feature digital outputs and inputs; this means that analog-to-digital conversion is not always necessary. |
| Multi-Room Receivers | A modification on the common home-theatre receiver. Multi-room receivers (sometimes labeled as dual source receivers) can handle a variety of sources and direct them all at the same time. |
Formats
There is no single standardised audio format, so shoppers should make sure that the audio receiver they purchase can handle all types. There is nothing worse than a speaker receiver coming unstuck as your favourite film or CD starts to play. Learn about the following audio formats and understand how a home audio receiver goes about transmitting them.
· Dolby Digital
· Dolby Digital EX
· DTS
· DTS-ES
· DTS Neo-6
· Dolby Pro Logic
· Dolby Pro Logic IIX
· THX-Certified
· THX-Certified EX
Not every shopper is going to be up on the latest audio formats and codecs, which is fully understandable. However, it is better to be safe than sorry and look at the media you own before committing to a purchase. This way a shopper can make sure that they buy an audio receiver that ticks all the boxes.
Outputs and Cables
Owning the right receiver is great, but users will want to use the right cables in order to get the absolute best out of it. It doesn't matter whether you are hooking up a DVD player or a basic radio; there will be cables to suit. The following are the types of outputs that cables can be purchased for.
· Line-level Stereo
· Phono
· Digital Audio
· Component Video
· S-Video
· DVI
· HDMI
Much like audio formats, there is no standardised audio input with some types being a little more outdated and thus harder to buy for. Always purchase high quality cables in order to reduce noise and static disruption. The following are the types of cables that can be purchased to match up with the outputs listed above:
· Coaxial RF
· Composite (RCA)
· 75-ohm Digital Audio
· Optical Digital
· Fibre Optic
· Component
· S-Video
· DVI
· HDMI
There is no shortage of cables to choose from, but in order to get something suitable, shoppers will need to understand their home audio setup. Another thing to consider is distance; there is little worse than completing a setup only to see the cable fall short. Measure the distance and buy something that comes in at a little bit longer, just to be safe. Always remember that audio receiver cables are not the same as subwoofer cables, and getting them mixed up can have detrimental results.
Brands
Audio equipment of all types is considered big business and brands will clamber over themselves in order to get you to buy it from them. The following are considered the most popular brands in the field.
· Onkyo
· Yamaha
· Pioneer
· Harman/Kardon
· Marantz
· Denon
· Sony
· Pioneer
· Sherwood
· Samsung
· Cambridge Audio
As shoppers can see from the list above, there are plenty of manufacturers to choose from when it comes to buying a new audio receiver. However, it should be noted that different brands would have different target markets in mind when they release products. Bear this in mind and when navigating the market and be wary of overspending. Do your best to avoid acquiring something that has features that aren't suitable or won't receive regular use.
Buying Used
Top of the line audio receivers can cost upwards of $500, and even mid-range models can set people back around $300. These figures can scare off a lot of people, if such an amount isn't already figured into their home entertainment budget. One way to work around these figures is to buy a used unit; it is via these means that shoppers can save a small fortune on the RRP.
Due to the value of an audio receiver, the used market isn't one that should be entered into lightly. Always look at a seller's feedback to understand their selling history and to gauge whether they are a trusted seller or not. Taking the time to question the seller on the audio receiver is also advised, as it will help shoppers get an idea on how accurate the item listing actually is.
How to Buy an Audio Receiver on eBay
The world of audio equipment can seem complicated. However, with this guide by your side that need not be the case. To get started finding the perfect audio receiver, select the electronics category when on eBay's homepage. This will bring up a large list of audio equipment sub-categories; select audio to start browsing through appropriate listings.
If a shopper isn't looking to browse and has a specific model in mind, they should try using the keyword search bar found at the top of every eBay page. It presents the opportunity to get even more detailed results from eBay's search resources.
Sometimes it can be difficult to find a suitable audio receiver, so when the right one does come along it would be criminal to see it purchased by somebody else. To stop this from happening, place a bid on the item as soon as you can, or simply purchase it right away by clicking on the 'Buy It Now' option. Complete the transaction via PayPal for added peace of mind.
Conclusion
An audio receiver may seem like a luxury purchase, but their genuine importance to an audio setup is often understated. They allow users to tailor sound levels to exactly what they want to hear, whilst also guaranteeing that the audio is crisp and clear at all times. To locate a model, use this guide as a point of reference. It details all types of audio receiver and what is required to get the best out of them. Finding the right audio receiver is never any more than a few clicks away, thanks to eBay, the world's leading online auction site.