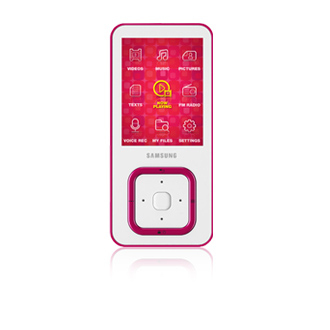 eBay is the perfect place to shop for a new or used MP3 player. The large number of listings and sellers active on the site keep prices competitive, which translates to great deals delivered straight to the door. Before getting started, buyers should know what is available and what features to look for to simplify the purchasing process. There are different types of MP3 players with a variety of features and functions for casual listeners and hardcore music fans. Buyers should learn how to find the right MP3 player on eBay by browsing or searching. Once they know what they want and how to find it, they can learn how to evaluate each item and seller before making a purchase for a positive eBay experience.
Types of MP3 Players
An MP3 player stores and plays back music in digital file format. These devices often include additional features, such as integrated FM and digital radio, detailed playlists, and digital voice recording. They usually have a headphone connector, memory for file storage, and some way to transfer files; usually from a computer.
There are two main types of MP3 players: flash and hard disk. Flash players use flash memory, similar to that found in digital cameras. They usually have smaller memory capacities, but some can take memory cards, for example SD or microSD cards. Hard disk players have integrated hard disk drives and larger storage capacities. The table below compares these two types of MP3 players, listing the advantages and disadvantages of each of them.
Type of MP3 Player

Advantages

Disadvantages

Light

Compact

No moving parts

Tougher and more durable

Longer battery life

Smaller memory capacity, especially when removable memory cannot be added

Ranges from 512 MB to 64 GB

Hard disk

Larger memory capacity

Ranges from 20 GB to 160 GB

Larger range available

Usually larger and heavier

More delicate and easier to break

Shorter battery life
Hard disk MP3 players are better for those that listen to music while commuting or simply relaxing. Flash MP3 players are perfect for the gym or while running. As they are more durable than their hard disk counterparts, jarring is less likely to cause damage. In addition, a limited capacity is not as big a problem when the listener only uses the MP3 player for an hour or two at a time.
Factors to Consider when Buying an MP3 Player
Some factors should be considered when buying an MP3 player. It should be easy to add or remove music. Some devices require special software, while others are plug and play, and simply require a USB cable connection. The table below lists and describes the factors to take into account when choosing an MP3 player.
Feature

Description

Memory

Use the figure of 4 MB per song to work out the number of songs a device holds

Memory large enough for the listener's requirements

Battery life

Check capacity before buying

High volume and video viewing drain battery faster

Size

Ranges from matchbox size to mobile phone size

Smaller devices are ideal for running and the gym

Larger devices must be kept in a pocket

Supported file types

Check for WMA, WAV, FLAC, MP4, and other file support

Not all MP3 players support all file types

iPods support AAC and Real AAC, but not WMA

Check the file types on the music sites the listener buys from most often

Headphone connection

Standard jack or special connector

Connectivity

Connectors for Hi-Fi

Connectors for video to TV

Any additional connectivity capabilities

Music transfer

Plug and play or software

Automatic updates
Additional features include video playback and recording, photo viewer, FM and digital radio, and voice recorder. If the MP3 player is used to view video or display images, take the screen size and clarity into account. Check what type of headphones are included. Aftermarket headphones often offer superior sound quality.
If you are unsure about the suitability of a specific MP3 player, take the time to research the make and model. Take a look at the features included and the expected performance. Read customer and expert reviews from a trusted source to learn more. Alternatively, read the item description carefully in the listing and ask the seller questions about the player.
Searching for MP3 Players on eBay
There are two ways to find MP3 players on eBay. If you are not quite sure what you want or simply enjoy window shopping, browse the items available. This is an excellent way to compare prices and features while you shop, but is more suitable for a leisurely shopping experience. If you know exactly what you want, search for specific items. The search field can be found on every page. Simply type in a phrase, for example "iPod Shuffle", to see the listings available. Since this displays all the items tagged with the keywords you chose, you may want to narrow your results. To do this, select the most appropriate category specifications from the list available.
Remember to check the Electronics section in eBay Deals for more bargains. These are updated regularly and change from time to time. If you do not find what you are looking for today, check back tomorrow.
Evaluating an Item on eBay
Once you have found the right MP3 player on eBay, click on the item to view the listing page. All the information you need to make an informed buying decision is available here. This includes the full item description and any images of the MP3 player. If you would like more information about the listing, contact the seller by clicking the "Ask a question" link. In addition, check the details about postage and handling, the seller's accepted payment methods, and any terms and conditions of sale.
Evaluating a Seller on eBay
The next step in the buying process is getting to know the seller. eBay ' s seller feedback feature makes this easy. Every time you buy a product you are asked to leave feedback for the seller that indicates your personal experience. Over time, sellers develop an online reputation based on these comments and ratings. A numerical feedback score is displayed next to seller names and on feedback profiles. In some cases, a star is also displayed, and as sellers' scores increase, the colours of their stars change. This makes it easy for buyers to see which sellers have the highest scores. Use this information, coupled with the type of items sold previously, to form your own opinion of the seller before you make a purchase.
Remember to check and update your contact information regularly. If a seller needs to get in touch, outdated contact information makes the process far more difficult.
Conclusion
When buying an MP3 player on eBay, know how to search, what to search for, and how to evaluate items and sellers. Browse the items available or use the search field to find a specific MP3 player. Choose the right product for the buyer's needs. Hard disk players store more music, but are not as robust as flash players. Consider the battery life and type, cost, and additional features required.
Before buying, evaluate the MP3 player by checking the listing page for the full item description, images, terms and conditions of sale, and other relevant information. If you would like more information about a listing, contact the seller. Learn about the seller by checking his or her feedback profile. eBay has a wide range of MP3 players to suit all budgets.
MP3 Player|Headphones|Memory Card|USB cable|iPod