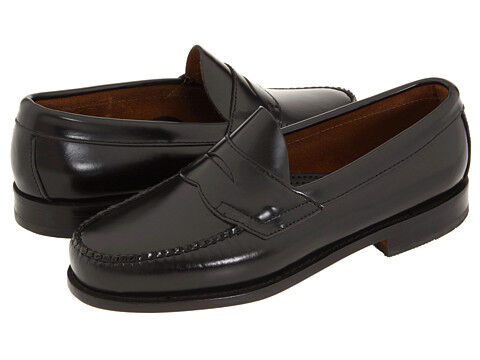 Whilst in the past the choice of men's shoes available was fairly limited, today there is almost as wide a range of men's shoes available to choose from as there are women's shoes. Modern men spend more time on their appearances than ever before, and looking stylish is important. This is why men's footwear has moved with the times, with brightly coloured deck shoes and trainers being worn alongside the more traditional brown and black men's shoes of the past.
Shopping online on websites such as eBay is a great option for men who hate going out to shop for footwear. Shopping can be done from the comfort of their own homes and it is easy to browse the various categories or search for something more specific. Men's shoes on eBay are often available at far more affordable prices than buying in a local footwear store.
What Types of Men's Shoes are Available
There are many different types of men's shoes to choose from, but here are some popular styles:
Monk straps
Wingtips
Oxfords
Sneakers
Boat or deck shoes
Trainers
Athletic shoes
Leather boots
Flip-flops
Sandals
Cap toe shoes
Pumps
Not all shoes are suitable for every occasion. For example, canvas sneakers would not be a suitable choice for a job interview, whereas wearing smart Derby shoes with jeans at the weekend might be a bit much. It is important to match the style of the shoe to the rest of the outfit, and with so many different colours available to choose from, it has never been easier for men to do so.
Choosing the Right Size of Shoes
When choosing the right size of shoes, it is important to remember that leather shoes will stretch and 'give' whereas canvas or other materials will not. Leather shoes are a healthier option to allow feet to breathe, and so are the best shoes to wear frequently. The below table provides some information on men's shoe sizes that will come in handy when shopping online on websites such as eBay:
| | | | |
| --- | --- | --- | --- |
| AU Size | EU Size | US size | UK size |
| 3 | 35 | 3.5 | 3 |
| 3.5 | 35.5 | 4 | 3.5 |
| 4 | 36 | 4.5 | 4 |
| 4.5 | 37 | 5 | 4.5 |
| 5 | 37.5 | 5.5 | 5 |
| 5.5 | 38 | 6 | 5.5 |
| 6 | 38.5 | 6.5 | 6 |
| 6.5 | 39 | 7 | 6.5 |
| 7 | 40 | 7.5 | 7 |
| 7.5 | 41 | 8 | 7.5 |
| 8 | 42 | 8.5 | 8 |
| 8.5 | 43 | 9 | 8.5 |
| 10 | 44 | 10.5 | 10 |
| 11 | 45 | 11.5 | 11 |
| 12 | 46.5 | 12.5 | 12 |
| 13.5 | 48.5 | 14 | 13.5 |
The above sizes may vary depending on the manufacturer, but it is particularly helpful to know international sizes when shopping online, as sometimes the perfect pair of shoes on eBay may be being sold by an international seller.
Popular Brands of Men's Shoes
Stylish men pay attention to the brand of shoes they are wearing, and there are many popular brands to choose from, depending on the style of shoe selected, for example Timberland Boots, Converse All Stars or Vans sneakers. Here are some of the most popular brands, most of which are available to buy on eBay.
Vans
O'Neill
Wolverine
Nike
Lugz
Caterpillar
Rockport
The brand chosen will depend largely upon the occasion the shoes are to be worn and the desired style. Some brands make various styles – for example Caterpillar make boots but also leather hiking trainers and suede sneakers. Whether or not brand is important is an individual decision, but some men feel that branded shoes are of a higher quality than non-branded footwear. It is possible to find most brands for an affordable price on eBay, where men's shoes can be purchased in new or used condition.
Should you Choose Comfort Over Style?
Men are practical beings, and unlike women, are less likely to wear shoes if they are uncomfortable, no matter how they look. It is important to find shoes that are the perfect blend of stylish and comfortable.
Many men find that leather shoes are more comfortable to wear on a daily basis than canvas footwear. This is because leather gives and moulds to the shape of the wearer's foot, as well as allowing the feet to breathe. Leather shoes are more durable and watertight than canvas or synthetic materials, making them the ideal choice for everyday wear.
For shoes that are uncomfortable, men can invest in gel insoles or pads for the heels and toes to prevent rubbing and blisters. If buying shoes for sports or outdoor activities, it is especially important to ensure that the shoes are comfortable to avoid them impacting the wearer's performance.
Should you Buy Used or New Men's Shoes?
Whether to choose used or new men's shoes is a personal decision that will depend upon preference and available budget. By shopping on eBay, it is possible to find used branded shoes at a greatly discounted price compared to buying new, and this may be the only way that some men can afford a pair of Pierre Cardin loafers or Emporio Armani shoes. It is also possible to find shoes in new with tags or new without tags condition and it is important to read the item listing carefully as the condition of the shoes will be described in detail here.
Used men's shoes offer real value for money, provided they are in good condition, but if men prefer to buy new then it is still easy to find a great deal on websites such as eBay, where many sellers list new or nearly new shoes for an affordable price.
Choosing the Perfect Pair of Men's Shoes for You
When it comes to choosing the perfect men's shoes, it is all about personal taste. What is the style of the purchaser – are they a casual, relaxed dresser or is their style more tailored and formal? It is also important to think about when the shoes will be worn. For example, are they to be worn for work, a special occasion, or everyday relaxing during the summer holidays?
Here are some factors to consider when choosing the perfect pair of men's shoes:
Size – what size is required and are any special features needed (for example, wide fitting)?
What colour is preferred – are brightly coloured shoes suitable or do they need to be black or brown?
What is the available budget and does this mean that branded shoes are only affordable if purchasing in used condition?
Is brand important to the buyer?
What style of shoes is required, for example dress shoes, athletic shoes or sneakers?
When buying men's shoes online, on websites such as eBay, it is vital to check the returns procedure in case they are not quite right or do not fit. Many sellers offer returns or exchanges, but there are some who do not, and this will be detailed in the listing.
How Buy Men's Shoes on eBay
For the widest range of men's shoes available online at affordable prices, eBay is the best place to head. Just visit the eBay home page and click on the drop-down menu 'Shop by Category' at the top left next to the main logo. This will open up a category list, and under Fashion click on Men's Shoes. The type of men's shoes can be selected from the left-hand menu – for example, Boots or Dress/Formal Shoes.
Because there are so many different brands, styles and colours of men's shoes to choose from, finding the right pair can be tricky, but by narrowing a search using a certain term, it is easy to find something specific. Just type the words related to the search such as 'Brown Caterpillar Boots' into the search bar, and a list of available items will appear.
Conclusion
Finding a great deal on men's shoes is easy by shopping on eBay, where a wide range can be found to suit all tastes and budgets. With so many different styles to choose from nowadays, deciding whether to buy blue suede desert boots or brown deck shoes can be a challenge. But it is easy to search for specific items on eBay, and with the competitive prices it is often possible for men to buy two pairs online for the price of one at a local footwear store.
With men becoming increasingly stylish and aware of their appearances, men's footwear will continue to move with the times, and even more colours and styles will become available. Whether it is a pair of black Vans or a stylish pair of Louis Vuitton shoes that are desired, men will be able to find what they are looking for online.