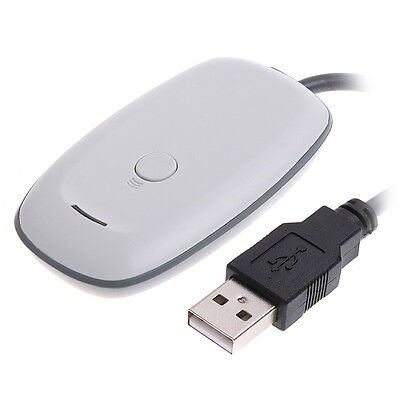 PC gaming accessories are products bought for use whilst playing video games on a desktop or laptop computer. There are a number of different accessories that can be bought, and they are all designed to improve the user's experience. The following guide shall examine some of the more popular accessories available and will explain how to find these products on eBay on a budget.
PC Gaming Accessories
There is a massive market for PC video games and as a result there is also quite a large market for PC gaming accessories. Some of these accessories are designed and manufactured by the same companies that make computers, while accessory specialists make other accessories.
Buyers are advised to read customer reviews about any products they are considering purchasing as this will give them a good idea of the performance and quality of the accessory. Buyers will also need to check if the accessory is compatible with their current computer set up. This information is usually posted in the description box on the item page of a listing, but if it is missing then it can be requested through use of the Ask a Question feature found on the same page.
The table below highlights some of the main accessories that can be bought for PC gaming:
| | |
| --- | --- |
| Controllers | Although PC gamers traditionally use keyboards and a mouse to play video games, more and more people are beginning to use controllers whose design is based upon those used with video game consoles. There is a multitude of controllers available so buyers should spend some time considering which would be best for the type of video game they primarily play. Buyers can also search forjoysticks and driving wheels, which add to the experience of playing a driving game. |
| Headset | Online gaming has always been extremely popular in the world of PC gaming and players use headsets to communicate with one another. Prices for headsets vary greatly so some time should be spent researching into what's on offer. As well as the sound quality, buyers should consider how comfortable the device is as they may be wearing it for extended periods of time. |
| Memory Card | Memory cards are not as commonly used as they once were, but some players still opt for saving video game data on one of these devices. The great news for buyers interested in buying a memory card is they are generally quite inexpensive to buy. |
Buying PC Gaming Accessories on a Budget
Video game accessories can be expensive to buy, especially the newer and more top of the line products. However, there are a number of ways buyers can purchase suitable PC gaming accessories on a budget:
· The first thing buyers should do is visit eBay Deals, which is a section of the website that sells products at a reduced price. eBay Deals is consistently receiving new stock so buyers are advised to check here every time they visit the main website. To access the relevant page simply click on the Deals link followed by theVideo Games link in the Games Books CD DVD title. B
· uyers should utilise the Price filter found in the Categories table on the listings page as this feature allows for the quick removal of accessories that do not fall within their specific budget.
· Older PC gaming accessories will not be as expensive as newer models. Used models will also be less costly and buyers can browse through such products by clicking on the Used filter under the Condition heading, also located within the Categories table.
Buying PC Gaming Accessories on eBay
Buyers who use eBay on a regular basis will know that the site has an unbeatable selection of new and used products for sale at prices lower than those found in stores.
· On the following page click on the Accessories link, followed by the PC filter in the Platform tab. Use the selection of different accessories to list relevant products only.
· Buyers should then type the name of the desired product into the search bar and press enter. Remember to use the Price filter to remove accessories that do not fall within the set budget, and used accessories can be browsed through by clicking on the relevant filter.
Conclusion
PC gaming accessories are great products that improve the experience of playing a video game. There are a number of different products available to purchase and buyers need to check that their chosen device is compatible with their computer.
eBay is the best place to search for PC gaming accessories on a budget, and buyers will be extremely happy with the selection found on the website.