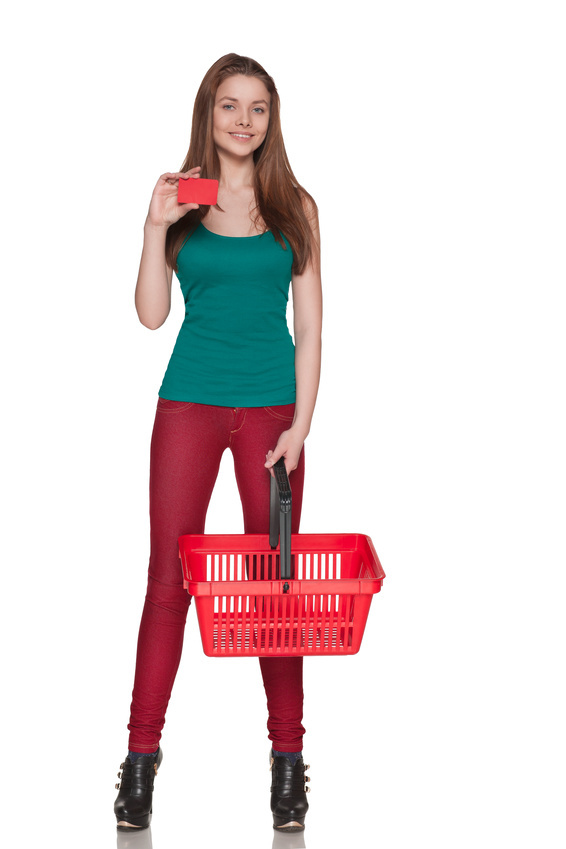 Buying clothes for a formal occasion can be tricky. A woman may choose to wear pants to the event for any number of good reasons, including the type of occasion it is, the setting, or simply personal preferences. Pants can be great to wear at these types of affairs, but choosing them for this type of setting takes a little extra care. It is not the same as choosing a pair of everyday, casual pants, or even work pants.
When it is a formal affair, it is time to shine head to toe. That does not mean glittery sparkles are necessary. It does mean, however, that the formal event is an occasion that requires close attention to every aspect of the overall appearance. Now, more than ever, it is important to pay attention to the look of the pants, how they flatter the body, and their overall quality when purchasing them. Doing so ensures that they fit and look great on the day of the event.
Pants for a Formal Occasion Should Not be Trendy
When considering the look of the pants for a formal occasion, remember that current fads and trends play a minimal role in helping this look to be fabulous. The fit of the pants, whether the cut flatters the figure, and the quality construction of the garment are more important factors to consider than whether the pants are trendy right now. The event is likely to be memorialised with pictures, so it is a time to focus on classic style that stands the test of time and not just look good today.
That does not mean the trends cannot be part of the decision making process. The season's most fashionable colour or print likely looks great on a classic pair of pants that fit the body in a flattering way. When choosing the right pair of pants to wear, first consider style and fit. Then, play a little with trendy features that do not overwhelm the elegant look. Black and shades of white are very common colour choices, but other colours may be suitable as well. If choosing to wear a coloured pair of pants, keep them toned down so that the pants do not overwhelm the rest of the ensemble.
Pants Styles to Consider for a Formal Occasion
A great pant style to consider for a formal occasion is a wide legged flowing cut that falls off the hips. This style flatters almost every figure. It is a classic look that can mimic the look of a skirt while still being pants. When worn with heels, this style is particularly elegant looking.
In general, a narrow leg does not work well as formal wear. The look is too snug and can tend to give the body a disproportionate appearance. Whether the leg is very wide and flowing, or more in line with a trendy straight leg, there should be some room to allow for the garment to flow and flatter the woman's curves.
Detailing on Pants for a Formal Occasion
When it comes to formal attire, classic elegance is the way to go. A cuff at the bottom may add to the overall look, if it is fitting for the pants style and the woman's body type. Unless the material is meant to be flowing, a crisp crease line may also be a nice feature. A faint, tone on tone, all-over pattern may also be appropriate.
Otherwise, the details on formal pants should be kept to a minimum. In fact, most pockets that are stitched into the design are simply there for looks and do not detract much from the style. Some women appreciate a bit of sparkle. Those kinds of details belong mainly on the upper part of the body or perhaps the shoes. A formal pair of pants is a background piece that anchors the rest of the ensemble and should not have elaborate detailing.
The Quality of Pants for a Formal Occasion
Never before has the quality of garments mattered so much than when choosing them for a formal occasion. One of the wonderful things about such an event is the opportunity to be surrounded by luxury, right down to every piece of clothing. Rich, exquisite fabrics flow smoothly over the body, hanging perfectly where appropriate and hugging the woman's curves just right.
These are features of a high quality garment, generally made of silk or other rich fabric, and specially made for such an occasion. Casual wear pants are designed to hold up to repeated wearing and to fit acceptably well on a variety of different body types and sizes. Formal wear pants are designed with luxury in mind and generally look their best when tailored to fit wearer's body perfectly.
When buying formal wear pants, pay attention to the fabric content. These rich fabrics may cost more and require more care than other fabrics do, but the payoff is in the exquisite way they feel and look on the body. The garment's design and construction is important as well. Attention to these factors is what gives some manufactures a good name in the industry. These formal wear design labels, such as Witchery, Gaucho Palazzo, and Sandro Paris, have a trusted name and are known for producing exceptional formal wear garments.
Buying Pants for a Formal Occasion on eBay
Shop for pants for a formal occasion anywhere that formal wear is sold. Casual and even most business pants are not quite appropriate for such a garment, so avoid stores that focus on those types of items. Shopping online is a great way to peruse a large selection of formal pants, usually many more options are available there than in stores which have limited floor room. eBay is an excellent online market for shopping for these types of garments. The selection is large and it is easy to find a deal on your next pair of pants.
When shopping for women's formal pants on eBay, in order to find an even better bargain than you may have expected, consider choosing a pre-owned pair. These types of formal garments are well-constructed from quality fabrics. Many people only wear them once or twice and a used pair likely has very little wear on them.
When choosing a pre-owned pair of formal pants on eBay, do take care to read the description closely, checking to see if it mentions any damage. Also, note the size. The chances are that any garment you purchase may need tailoring to fit best before the event.
Conclusion
A formal occasion is a chance to shine. It is a chance to wear fine clothes that feel elegant and look radiant. Some women choose to wear pants to the formal event and some settings make pants seem more appropriate than the alternative. Regardless of whether the woman wears a gown or formal pants, the goal is the same. A rich, elegant look that makes her feel like a princess.
To achieve this, when shopping for the pants to wear to the formal event, pay close attention to the style and cut. It should flow on the body; accentuating the highlights and making the body look proportionate. The pants should be tailored in order to fit perfectly. Avoid trends while staying in style. Doing so gives the appearance of timeless elegance, which is appropriate for every formal event. Finally, shop for quality formal wear in order to ensure that the pants fit well, flatter, and feel great to wear.