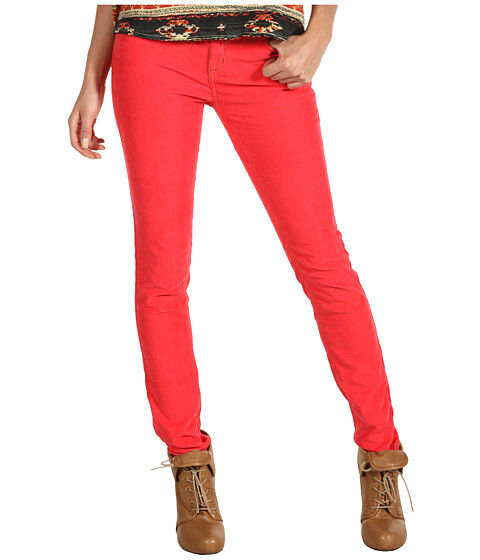 When buying clothing, every woman wants the items that she chooses to not only be appealing to her, but for them to also make her look and feel great when wearing them. It is hard to feel confident if the clothing does not flatter. This is particularly the case when it comes to choosing pants.
If a woman is not confident in how she looks in a particular pair of pants, or any other article of clothing, it affects her general mood and the way she presents herself to the world. Pants that do not flatter can actually make her feel less likely to assert herself when necessary. On the contrary, wearing clothes that flatter her figure can to give her confidence and the feeling that she can conquer all. When we look our best, we feel our best. When choosing pants, consider the colour, style, and fit in order to pick a pair that truly flatters.
Use Colour to Flatter Your Figure
Colours are fun and can enhance and draw out the colours and details in the rest of the outfit. Popular colours change from season to season and year to year. Regardless of what colours are in vogue at the moment, in order to ensure the pants flatter your figure, choose darker shades in order to give a slimming appearance. For fuller figures, nothing beats black, which always is the most slimming colour. Light colours exaggerate curves, which is good for those who may not have as many as they would want. Prints draw the eye toward them, so be careful when choosing printed pants if your bottom half is not where you want the focus of your outfit to be.
Choose a Style that Flatters Your Figure
Choosing the right style and cut of the pants is another way to help them flatter your figure. The right style is personal. Depending on their cut, the pants can enhance key features while drawing attention away from problem areas. Choosing the wrong style for your figure can actually give you the appearance of being disproportionate, regardless of how balanced your figure really is. It can also tend to highlight features that you may want to downplay instead.
Pants that Flatter the Curvy Figure
Women with beautifully full hips can balance their curves while slimming their all over appearance by choosing well-fitting mid-rise pants that include a slight widening toward the bottom half of the leg. The "boot-cut" is a good style for this figure. By avoiding pants that hug the leg too much in the calf and ankle area, the hips appear naturally proportionate. Dark colours are also slimming, and pants with few details keep the eyes moving.
Pants that Flatter the Boyish Figure
It would seem that women with boyish figures, or curves that are not very accentuated, could wear whatever they want. It is the body type that most fashions are modelled after, which means that many trends and styles do look good on them. However, in order to truly flatter the figure, women should choose pants that help to enhance the appearance of curves even if none are truly there. Pants with a lower waist help to give the illusion of a waist and fuller hip area, while straight legs on the pants can help disguise slender calves. Pants with back pockets make the backside seem fuller. Also, consider lighter colours, as dark ones are slimming and this body type generally does not need to appear any more slender.
Flatter Your Figure by Choosing the Right Size
Pants that are ill fitting present a very unflattering look on any woman. Pants that fit too tight cause the body to appear misshapen; revealing bulges and puckers where smooth lines are preferred. Loose fitting pants do not reveal enough of the shapeliness of the figure to be flattering.
Nothing beats trying on a couple of pairs of pants in order to find the right fit. Clothing manufacturers can run small, which means that the stated size seems to fit snugger than the average pair of pants in that size. Other companies run large, which is the opposite, with clothes seeming to fit looser than other manufacturer's pants in the same size. This is due to the fact that the measurements that some manufacturers use vary slightly from the industry standard.
Many pants are manufactured abroad, so it is important to note how sizes are represented in each country. For instance, knowing that a size 8 US is considered a size 12 by Australian sizes helps when choosing from any of the many clothing companies that are based in the US The following chart lists the size relationship among Australia, the US, and European sizes.
| | | |
| --- | --- | --- |
| Australia | US | European |
| 4 | 1 | 32 |
| 6 | 2 | 34 |
| 8 | 4 | 36 |
| 10 | 6 | 38 |
| 12 | 8 | 40 |
| 14 | 10 | 42 |
| 16 | 12 | 44 |
| 18 | 14 | 46 |
| 20 | 16 | 48 |
| 22 | 18 | 50 |
| 24 | 20 | 52 |
| 26 | 22 | 54 |
Online shopping is a great way to try out a number of different styles and looks in the comfort of your own home and it is generally possible to save a bundle of money while doing so. Trying on the pants is the best way to determine if they fit well, but it is not always feasible to try on pants before purchasing them, especially when buying online. Many online marketplaces do offer exchanges or money back policies, but it is less frustrating to avoid the hassle by choosing wisely to begin with.
Buying Pants that Flatter Your Figure on eBay
The mall is full of shops that sell pants in a variety of different styles and sizes. Many brand names are marketed there and at other clothing stores. The internet is another great way to buy pants that flatter your figure. eBay sellers regularly list so many pants that it is possible for anyone to find the exact right size, colour and style without even having to leave the comfort of their own home. Bargains abound too, on both new and used clothing on the deals page.
When buying pants on eBay, it is a good idea to know your personal body measurements. Compare these with the size stated by the seller. Do a little quick, online research to determine whether the manufacturer's sizes run small or large. For instance, some reviewers of the line may state that the pants run about a half inch small. The seller may know this information as well, making it even easier to shop. You can also easily contact the seller if you have any questions about pants that you are interested in.
Conclusion
Choosing clothing that flatters your figure is an easy way to boost your mood and give you confidence. Regardless of her body type, when a woman's clothes fit her well, she naturally feels good. That means that she can feel more ready to face the day, no matter what it brings.
It can be difficult to choose pants that flatter your figure. Every body is different, so it is important to resist the need to feel trendy at the expense of wearing clothes that just do not flatter your specific body shape and size. Wearing pants that flatter your figure enhances your appearance far more than following the current trend ever can. So, when shopping for pants, be sure to pay careful attention to the colour, style, and size in order to choose the ones that are just right for you.