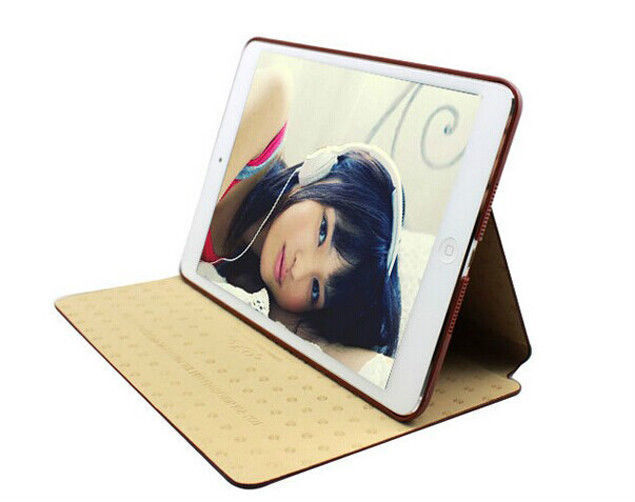 Tablets, such as Apple's iPad, are great standalone products. Managing to contain all the important functions of a computer, they allow the user to do almost anything from anywhere. However, the iPad can be transformed in an even more sophisticated mobile device by a wide range of peripherals to add accessories. For example, accessories can optimise an iPad's multimedia applications, protect it and even help transform into a laptop. Heed the following advice if you are looking to expand the functionality and performance of your iPad.
VGA or AV Adaptors
For those who wish to transmit the contents of an iPad on a computer monitor, on a TV or on a video projector, the VGA adaptor and the Digital AV adaptor are the way to go. The VGA adaptor allows the iPad to connect to a monitor or TV screen's VGA port, which is an efficient way to showcase videos and photos in slideshow mode. In order to add quality sound to the projected images, an auxiliary cable is necessary. When combined, AV and VGA cables can aid an iPad deliver sound and video that would rival any cable television.
Keyboards
The tablet's touchscreen is both one of its key selling points, but also a serious detractor. Anyone who has tried typing on a tablet's touchscreen knows how inaccurate and frustrating it can be. Thankfully, a number of wireless keyboards, and keyboard docks have expanded the functionality and convenience of a tablet. Some keyboards also charge the tablet when connected to a computer or electrical outlet. For those who wish to combine keyboard, stand and protective case in one accessory, it is possible to find iPad cases with integrated keyboards. Users who travel frequently are best suited to a keyboard with a protective cover.
Covers
A cover is the best way to protect an iPad from accidental drops and bumps. Like the iPad since its introduction, iPad covers have become more advanced over time, offering additional features. Some include a positioning stand that can tilt the iPad at an angle; perfect for movie lovers. Some covers, like Apple's Smart Covers, automatically put the tablet in standby mode when folded over the screen.
Generally, A good iPad cover should protect the tablet, but also be functional in its design. Be sure that it allows access to all the buttons on the iPad, and also makes room for the speakers and camera lens. If used often by children or used in the kitchen, a protective shell cover is a better option. If used at work, a more classic and formal design, like a leather cover, will be more appropriate.
Stylus
A rubber tip stylus or a smart pen is another way to transform the iPad's capability. Not only functional as a mouse substitute, it allows artistically-inclined users to draw on their tablet, taking advantage of the iPad's many drawing apps. It's also ideal for those who like the feel of handwriting as opposed to typing, into a digital device.
Buyers may like the Livescribe Smart Pen series, specifically designed for Apple device owners. It communicates instantly with the iPad by displaying in real time -- via the free Livescribe+ application -- each word or drawing made on paper. The same application also converts handwriting into typed text, which can be easily edited on the iPad. Moreover, the Livescribe pen has a built-in microphone that records sound and transcribes it into editable text.
Audio Dock
While there are many audio docks on the market, some are specifically made for the iPad and other Apple devices, such as the iHome Docking Station. In addition to playing music seamlessly on any device, this device has two Lightning charge ports and works as an FM radio. Via an USB port on the side, it is also possible to connect adaptors to charge other devices. The clock display that appears on the iHome dock automatically syncs with the clock appearing on all other Apple devices when the iPad is connected. Last, but far from least, it produces excellent sound fully capable of filling a room with crystal clear music.