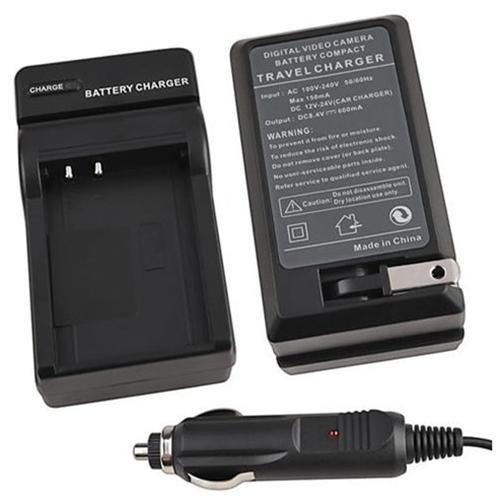 When coming to buy batteries and chargers, using eBay has become an established website where consumers choose to both buy and sell. The various types of battery and their equivalent charger must be understood however in case inaccurate purchases are made.
Batteries are a copious item on the market because certain electrical items require different sized batteries. The fact they will often need replacing also contributes to their plentiful magnitude in shops and online. One way to reduce the amount of shopping trips made, however, is to invest in chargers that prolong battery life.
Buying on eBay is relatively simple after making the initial search. Remember to stay as careful as possible when shopping online, especially on eBay, as individual sellers take full responsibility for an item and not the company itself.
What Are Batteries Used For?
In order to power electrical items, batteries are needed to provide the sufficient current and electrical energy. Since their invention during the 19th century, their development and widespread usage over time has seen them become a multi-billion dollar industry and an imperative part of modern day life.
They are usually used specifically for electrical items, usually hand-held, which can or need to be used away from a mains power supply. These include, for example:
- Television remotes
- Cameras
- Mobile phones
- Torches
- Musical instruments
Battery Sizes
Electrical devices of varying sizes have different power requirements. This causes batteries to come in diverse sizes and shapes. The tables below highlights some of the most commonly found types in further detail:
Battery Name

Size (diameter x height)

Notes

AA

14.5 x 50.5 mm

Cylindrical batteries. Popularly found on the high street. Used for such items as TV remotes, children's musical instruments and electric toothbrushes.

AAA

10.5 x 44.5 mm

AAAA

8.3 x 42.5 mm

C

26.2 x 50 mm

D

34.2 x 61.5 mm
Battery Name

Size (height x length x width)

Notes

4.5

67 x 62 x 22 mm

Known as rectangular batteries and generally used for larger devices like smoke detectors and remote-controlled vehicles.

9

49 x 27 x 18 mm

Lantern

115 x 68 x 68 mm
Battery Name

Size (diameter x height)

Notes

CR123A

17 x 34.5 mm

Used in cameras to enhance performance.

CR 2016

20 x 1.6 mm

Small, circular shape. Because of their tiny size they are used in such devices as watches, calculators, key fobs, and electric lighters, etc.

CR 2025

20 x 2.5 mm

CR2032

20 x 3.2 mm
Category of Battery
Batteries can be split into two separate main categories, primary and secondary. Primary batteries are more recognisably known as single-use batteries. They have a finite lifespan, meaning that once the cells run out of power, the battery cannot be recharged, and thus becomes useless. They are useful for infrequently used items, like smoke detectors.
The alternative comes with secondary batteries. Unlike single-use versions, their electrochemical reactions are electronically reversible. This means that they have the potential to be recharged and thus used over again. Although they cost more in the short term, over time the investment becomes more economical. Phone and laptop batteries are examples, which have rechargeable capabilities.
However, in order to recharge batteries a suitable charger is needed. eBay has plenty of models within its listings, and at affordable prices. The next section looks at these in further detail.
Battery Chargers
Buying a battery charger can become one of the most timesaving, economical, and efficient purchases a person can make. They are small devices that, when plugged into a mains power supply, will recharge a battery by forcing electric current through it.
The sizing of the chargers will differ, meaning that numerous individual batteries can be repowered at the same time. For example, some chargers will be manufactured for smaller AAA batteries, whilst others will be designed for C or D types. Many have the capacity to charge differently sized charged batteries at the same time.
Types of Charger
There are also numerous types of battery charger to consider; the table below pinpoints some of the most common found for consumers:
| | |
| --- | --- |
| Battery Type | How it Works |
| Standard | Supplies a constant current to the device after being plugged in to a mains power supply. |
| Timer-Based | Most chargers will come with time control systems, usually with an LED light or LCD screen to signify progress. |
| Trickle | Trickle chargers will inject a continuous flow of current into the source for a set amount of time. |
| Smart | Will charge in relation to the condition of the battery, i.e. reverts to trickle rate when the battery has reached capacity to avert damage. |
| Fast | For an efficient rate of charging, fast versions will quickly rejuvenate electrical cells for an efficient turnaround. |
Also, be aware that certain electrical devices, such as laptops, cameras, mobile phones, and iPads, etc will require bespoke chargers. These will come with the product purchase itself although searching on eBay is likely to reveal replacement models if needed.
Buying Considerations for Batteries/Chargers
In order to make sure the purchase is the right one, here are some tips that can help during the buying stage:
· Get the Sizing Right: For batteries, think what device they will be used in and check carefully what sizes are needed. In terms of chargers, buying models that charge multiple sizes of battery can reduce this worry.
· Buy Brands: Established brands produce batteries at a higher quality level, meaning that they will last for longer. These include Duracell, Panasonic and Energizer. Some brands of charger will work better with their respective battery.
· Buy Multipack: Running out of suitable batteries can be a nightmare in some cases. Waiting for them to charge can also not be desirable. Buying in bulk can mean that spares are always on hand.
· Buy Australian: Sellers come from all over the world on eBay, so in this sense make sure the plug charger is compatible with Australian plug sockets. Bringing up items located in Australia only can be useful for this.
How to Use eBay to Buy Replacement Batteries
To find the most suitable items on eBay, searching can be performed by using the keyword bar at the top of any eBay page. For example, entering 'C size batteries' or '9 volt battery charger' will bring up these specific listings.
Searching by category is the best way to browse general items. Enter into the Electronics category from the eBay home page and then select Batteries, Chargers. Here users have the choice of further categories depending on their needs. These are:
- Rechargeable Batteries
- Single-Use Batteries
- Chargers
- Combos
Within these categories, the listings can be narrowed down by using the refinements menu on the left hand side, whilst both auction and 'Buy it Now' items can also be used as the buying format.
For potential deals on batteries and chargers, be sure to visit the eBay Deals section of the site. This is where further reductions can be found on certain items.
Conclusion
Batteries are the lifeblood of the modern world and essential for the electrical modern age. The numerous types and sizes available are compatible for particular appliances, so make sure this is known before coming to buy. Some batteries can be recharged, leading to an extensive charger market as well.
Buying replacement batteries and chargers on eBay is recommended, as thousands of commonly needed types are being listed on the site on a regular basis. Prices will be competitive too, and buying online can save the hassle of regularly shopping on the high street.