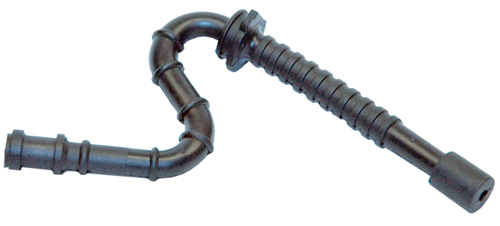 A Stihl chainsaw is a formidable tool that delivers quality performance in both domestic and professional situations. Given the performance advantages delivered by Stihl chainsaws, many consumers maintain these chainsaws by using replacement parts to perform repairs and refurbishments. Finding the correct parts for these types of endeavours intimidates some buyers, but with the right knowledge in hand, any consumer has the ability to find great options. By using a few tips and tricks and also exploring retail options like eBay that go beyond traditional retail stores, consumers can leverage the tools they need to find the best Stihl replacement parts available to them.
Finding the Right Component Parts for a Stihl Chainsaw
Hundreds of individual parts go into a Stihl chainsaw. It is important for consumers to have a basic understanding of these elements. The following table maps out the details of these components and their associated parts.
Stihl Chainsaw Component

Description

Associated Parts

Two-stroke, petrol-operated

Power driver of the unit

Cylinder assembly

Crankshaft and crankshaft bearing

Decompression valve

Starter

Pulley system that initiates spark on engine

Starter pulley

Starter handle

Pawl springs and clips

Recoil assemblies

Blade

Round alloy steel bar

Houses the cutting element

Guide bar

Oils and lubricants

Filtration System

Purifies air and petrol

Petrol filters

Oil and air caps

Controls exhaust sound

Muffler

Gasket

Muffler cover

Decompression valve
This provides a broad overview of the parts associated with a Stihl chainsaw. These chainsaws actually include a much more comprehensive list of parts. In order to ensure the right fit, consumers should use additional methods when looking for replacement parts, such as matching a part to a model and referencing model literature.
Finding Parts by Model Number
When searching for Stihl chainsaw parts, the best approach involves the use of the chainsaw's model number as a reference. Vendors typically list parts with corresponding model numbers. If a consumer does not have a model number, a number of techniques can solve this problem. The serial number imprinted on a plate on the crankcase of the unit also serves as a reference. Consumers can also look for a part number printed on a specific part when they need a large part such as a carburettor.
Using Parts Catalogues and Owners' Manuals
Parts catalogues and owners' manuals also serve as quality references during this part of the process. A parts catalogue typically features a list of all the component parts in a chainsaw as well as a diagram of all the component parts. Consumers can find both parts catalogues and owners' manuals on the secondary market for specific models or series of Stihl chainsaws.
OEM Parts vs. Aftermarket Parts
For many consumers who are new to buying replacement parts, the distinction between OEM (original equipment manufacturer) and aftermarket parts is confusing. Stihl or its manufacturing partners created OEM parts at the time of a chainsaw's original design. In other words, OEM parts are components designed specifically for a certain model.
Aftermarket parts, on the other hand, are parts that third-party manufacturers created based on the design of a specific model after the release of that model in the marketplace. These parts are sometimes upgrades or improvements to the original design that could enhance performance. When purchasing aftermarket parts, consumers should confirm they are purchasing the right parts for their particular chainsaw models.
Shopping Tips for Finding Replacement Parts
Once consumers have a solid understanding of the parts they need, they can start exploring the purchasing process. Consumers can use a few techniques during the purchasing process that can help them find parts easily and conveniently. These tips allow consumers to find a variety of parts to conduct anything from a simple repair to a complete refurbishment of a Stihl chainsaw.
Buying in Bulk Lots
Instead of looking for individual parts, consumers can look for parts sold in bulk lots. These lots often come from vendors who stripped chainsaws for parts or who collected an array of parts for a particular chainsaw. Often, these bulk parts work across a range of Stihl models. Sellers typically reference all applicable models so consumers know all of the advantages of the bulk purchase. Stihl chainsaw parts sold in lots may be new or used. In the case of used parts, consumers should communicate with a seller proactively to determine the condition of all the parts.
Buying Used Chainsaws for Spares
For the skilled consumer who has a knack with tools, buying used Stihl chainsaws and stripping them for spares is another technique to consider. This method works particularly well for older models when parts are scarce. Careful consultation with a vendor is essential, and consumers should confirm which component parts of a used chainsaw are in working order. This technique also gives a consumer access to additional spare parts, beyond the ones needed at a particular moment.
How to Buy Replacement Parts for a Stihl Chainsaw on eBay
eBay is a great resource for both new and used parts for Stihl chainsaws. The site features a large catalogue of options, including OEM and aftermarket parts and parts sold in bulk. To find the part you need in this wide-ranging catalogue, go to the search bar on any page and enter a keyword term that describes the part you want. You can review these listings at your leisure. Be sure to take the time to communicate with the various sellers to ask questions about specific parts and always check the Deals page for special offers. By utilising these consumer-friendly features, you can easily turn eBay into the ultimate tool for finding spare parts for your Stihl chainsaw.