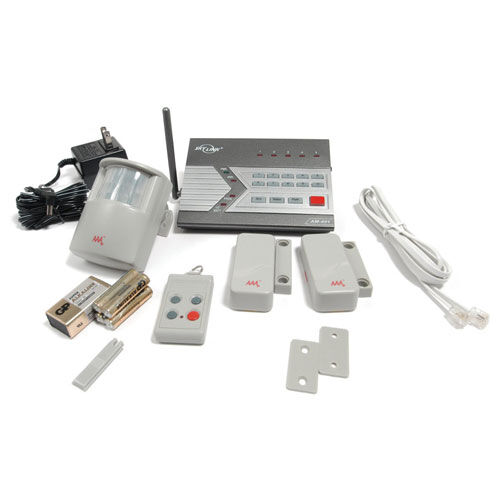 Smart-home technology has revolutionised the way people go about controlling electrical elements in the home. However, in order to control smart-home technology, a suitable remote control kit is needed. In terms of appearance a smart-home remote control kit will look like any other type of remote, but in reality its features are far more advanced. When looking to buy a smart-home remote control kit, it is important to understand what it has the potential to do.
This guide looks at all the types of technology that can be controlled using a smart-home remote control kit. When it comes to finding a smart-home remote control kit, shoppers should make sure that they cast an eye over eBay's home entertainment deals section.
What is Smart-home Technology?
Smart-home technology on the whole is a wide-ranging subject, but in short it is a system that allows for total control of all electrical based features and amenities. Smart-home systems continue to advance in the same way homes do, but what is used to control them still remains the same. In order to unlock the full potential of a high quality smart-home setup, a suitable remote-control kit is needed.
Types of Smart-home Technology Systems
When choosing a smart-home remote control kit, it is important to know the three types of network that it can be connected to. Each has advantages and disadvantages in the way that it interacts with the remote control system.
| | |
| --- | --- |
| Type of Network | Description |
| Structured Wiring | The original way of operating a smart-home network, and it's highly specialised in terms of build. Its popularity stems from its high reliability, but can be limited in terms of signal reach. |
| Wireless Network | Flexibility and mobility are the key elements of a wireless network smart-home setup. It can connect to a remote network from long distance, and eliminates almost all wires. The issue comes in terms of reliability and consistency, as a wireless signal can often be interrupted. |
| Power-line Network | Power-line networks filter smart-home data through a home's existing electrical lines. Easy to both setup and operate with a basic smart-home remote control kit. However, the added power will put some homes at risk of power surges. |
Multi-Room Audio
In terms of features, the multi-room audio is popular due to its ability to widely distribute audio from a single source. For example, if a CD is playing from a stereo in the living room, it can be heard in the kitchen if there is an appropriate speaker in place.
Those looking for a remote control kit to operate a multi-room audio setup need to pay attention to the amount of receivers it comes with. Basically, each room that has an audio setup will more than likely require a receiver, that communicates with the room. A smart-home remote control will need the typical volume and track controls, along with speaker switch functions.
Multi-Room Video
Multi-room video is not unlike multi-room audio, in the sense that it transmits a signal from a single source to multiple outputs. Usually items such as DVRs, DVD-players, HDD-players and Blu-ray Players are centralised in a single home entertainment unit. The wonder of having a smart-home video setup is that video transmissions can be sent around the home by a Wi-Fi Internet connection. This means that the entire contents of a home entertainment unit can be operated on various TVs throughout the home.
When it comes to controlling such a setup, a smart-home remote kit with Wi-Fi connectivity should be considered a must. Any remote that is needed for this purpose needs standard video function controls at a minimum. Video source switches are also needed if operating multiple sources from one home entertainment unit.
Lighting
Smart home lighting systems are the oldest form of smart-home setup, as they were initially introduced as an energy saving measure. They allow control of one of more lights at the same time, and run off a surprisingly complicated circuit system. A standard smart-home remote control should come with the following controls, along with a frequency-tuning guide.
| | |
| --- | --- |
| Feature | Description |
| All Off | Switches all lights off in the home at one time, a switch for this is usually placed near the front door. |
| Floor Off | Switches off all lights on the floor. |
| On/Off | Standard light switch control. |
| Holiday | It programs the remote to replicate the light settings usually used when the house is populated, for use when the house is empty. |
| Dimmer | Operating on a percentage, it can lower the level of one or all lights in the home. |
| Lightpath | This setting turns on all hallway lights to a dimmed setting. |
All smart-home remote kits should have the ability to program certain light settings and timers. It should also integrate with a home's fire and security setup.
Heating, Ventilation and Air Conditioning
Heating, ventilation and air conditioning are regular features in homes throughout Australia. This means that much like lighting, they can be controlled by smart-home technology. Controlling home comfort equipment such as this isn't as simple as other forms of smart-home technology.
The remote control should feature a wide array of buttons not usually seen on other smart-home remotes. They usually run off basic receivers, due to the position of heating, ventilation and air conditioning units, and will have options such as temperature control. The receivers that feature in the remote control kit will need to be hard wired into the base unit of the heating or cooling system.
Security
Home security continues to grow in sophistication, and integrating it with the rest of the home in terms of control is advised. Using a smart-home remote control kit to operate tools, such as alarms and CCTV cameras, is something that is highly recommended.
A remote control kit that is able to do this, in most instances, only requires one receiver. Along with a remote that has basic output selection, along with a simple numeric keypad.
How to Buy a Smart-home Remote Control Kit on eBay
Having a smart-home system installed is a useful way to make light work of a multitude of different tasks. However, having such useful technology isn't worth much if it can't be controlled properly. Investing in the right remote control kit is important and shouldn't be understated.
After deciding that a smart-home remote control kit can be utilised in the home, it will be time to find one that is suitable. Load up eBay's homepage and start browsing what has been listed for sale. Locate the home entertainment category from the left of the page, and then enter the Internet and media streamers sub-category. This will bring up all live auctions, which can be narrowed down even further by the search modifiers.
Conclusion
When it comes to home technology, nothing signifies usability and functionality like a smart-home remote control kit. They allow people to control the key electrical elements of a home at the touch of a button. However, when it comes to a remote control kit, it is important to get one that matches up to an already established smart-home setup.
This guide has looked at all smart-home remote control kit functions, and the system setups that can benefit from them. When it comes to home electrics, eBay is sure to have all that any shopper needs at highly competitive prices.