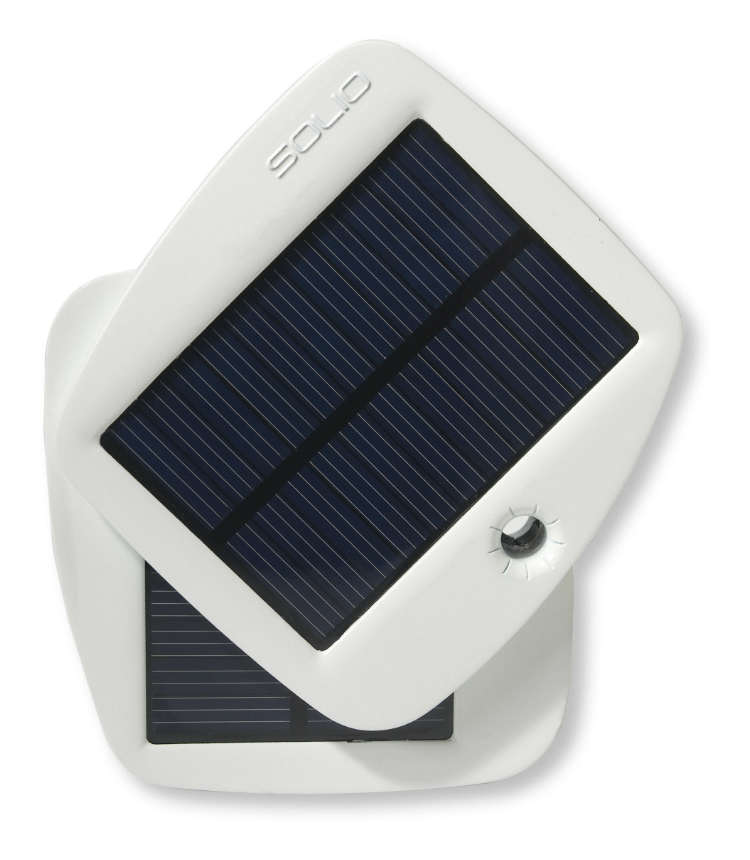 Solar chargers and inverters are appliances used to power electronic devices like mobile phones, laptops, or televisions. These are very handy appliances to have, especially when travelling or on holiday. The larger inverters can be used to power household devices such as fridges. Although both solar chargers and inverters can be used to power the same devices, they do this in different ways. Buyers need to be aware of the various differences between the two, and of the different features available.
The following guide will examine the factors buyers should consider when starting a search for a model. This guide will also explain how to buy solar chargers and inverters on eBay, as the site has an unrivalled selection at very low prices.
Solar Chargers
As the name implies, a solar charger utilises the Sun's natural energy, absorbing it and converting it into electricity. Solar power is used for many different things across the world, and is ideal for use with small electronic devices.
Solar Charger Features
There are a number of features common to all solar chargers, but performance and efficiency will vary from model to model. The following are three features buyers should consider when looking for a device.
Batteries

Solar chargers work by converting solar energy into electricity, and storing this in a rechargeable battery, which in turn powers the electronic device. As a result, there are a number of different battery types and sizes, and it's important to pick one fitting for its purpose.

Solar chargers originally used nickel-cadmium batteries, which needed to be completely drained before they could fully recharge. Buyers should avoid chargers that use this type of battery, as it is prone to losing its charge over time, especially in hot weather. Nickel-metal hydride batteries are found in mid-level chargers, and don't lose their power as fast. Buyers should look for lithium ion and lithium polymer batteries as these are the lightest and offer the best conversion rate.

Surface Area

This has a direct impact on the charging time and conversion rate. Solar chargers are manufactured in many different sizes, so buyers should spend some time thinking about what size would suit them best. Chargers can be bought as pocket-sized devices, or larger sized models that are unrolled flat when in use. The surface area of a charger will also determine what it should be used for.

Compatibility

The majority of solar chargers manufactured today are compatible with multiple devices, but buyers may need to purchase adapters to connect the charger to the device. Buyers should also check the wattage rate, as this affects what devices can be charged.
Inverters
A power inverter is a device used to convert direct current (DC) to alternative current (AC). AC power is the standard used by most electronic devices, and an inverter allows users to power a device from a DC source, such as a car battery.
Types of Inverter
Inverters can be split into three groups depending on their size and power output. Always use an inverter with a power output appropriate for the item it is being used to charge. Using an inverter with a greater wattage than the device can handle can permanently damage the battery, and in some cases could cause an electrical fire.
| | |
| --- | --- |
| Lightweight Inverters | Also known as compact inverters, these are small and are used in cars, SUVs and minivans. Lightweight inverters are ideal to use to charge electronic devices such as mobile phones, laptops and cameras, but as previously mentioned buyers need to be aware of the wattage of the device. |
| Heavy Duty Inverters | Heavy-duty inverters are used in trucks, recreational vehicles and boats. People use heavy-duty inverters to power a variety of electronic devices including televisions, radios and general household items. |
| Home Inverters | The largest and most powerful inverters are used at home and on remote work sites to power many things including power tools, computers, fridges, and other types of household devices. |
Choosing an Inverter
The best way for buyers to work out which inverter would be most suitable for them is to add up the needed wattage of the devices that will be powered simultaneously e.g. LCD TV 120W + Laptop 100W = 220W.
It is advised that buyers then add 50% of the overall wattage to that figure, so they are guaranteed to have enough power. Buyers should look for an inverter that has the same input voltage as their device, so use a 12V inverter with a 12V battery. The output voltage should be between 220 – 240 Volts.
Inverter Features
Buyers looking for an inverter to use with their laptop should search for those with sine wave output and very fast transfer times. An inverter with high initial power will be able to power devices that need a lot of initial energy like motors and pumps. If the inverter has GFCI outputs then it is OSHA approved for use in wet or humid weather conditions. Never use an inverter outdoors in wet weather unless it has been OSHA approved.
Buying Solar Chargers and Inverters on eBay
Buyers are advised to search for solar chargers and inverters on eBay as the site has a large selection of new and used models for sale at very low prices. To start a search for a charger or an inverter, log on to eBay.com.au and take these steps.
· The first thing to do is click on the Electronics heading on the left hand side of the page. Doing so will load the Electronics sub-categories, and from here buyers should scroll down to the Solar tab. Hold the cursor over the title, and when the tab opens up click on the Chargers, Inverters link.
· Next, use the search bar to locate specific solar chargers or inverters. Buyers should spend some time researching into the various charger and inverter manufactures, and doing so will speed up the browsing process. Enter the name of a brand, type or size of charger or inverter into the search bar and press enter e.g. 12 Volt Solar Charger.
· Buyers can use the 'Condition' filter to list Used chargers and inverters only. Used chargers and inverters will be much lower in price, but buyers need to ensure that the device is in good working order. Check the 'Description' box on the item page of a listing for details regarding condition, and use the 'Ask A Question' feature to request additional details. It's also a good idea to visually inspect any photographs of the device for physical damage.
eBay Deals is a new part of the site that sells items at reduced prices. Buyers are advised to check here for solar chargers and inverters, and to access the relevant area simply click on the Deals link found at the top of the page, followed by the Electronics heading.
Conclusion
Solar chargers and power inverters are appliances used to power a range of electronic devices, including phones, laptops, and power tools. Although solar chargers and inverters tend to be grouped together, it's important for buyers to know the difference between each. Chargers utilise the Sun's natural energy and convert it into an electrical current, whereas inverters convert direct current into alternative current. There are a number of factors buyers should consider when searching for a charger or inverter, with the most important being the item they are going to power. This will influence the size, wattage and price of the charger or inverter.