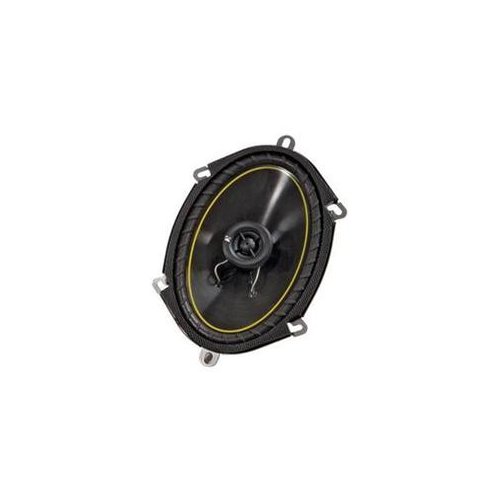 Having a vehicle you can be proud of is important. However, for many music and audio enthusiasts, the stock stereos and speakers available on cars and trucks are not enough. That is why one of the most popular of these upgrades is a new sound system complete with first class speakers meant to showcase one's love of music.
However, learning how to buy speakers for your truck on eBay can be tough if you are new to either the speaker upgrade process or the use of eBay. It is therefore important to review the basics of each component, learning about truck speaker types, sizes, and quality, as well as the proper way to conduct eBay searches and navigate eBay transactions.
Learn About the Two Types of Truck Speakers
The first point that buyers need to understand when shopping on eBay for truck speakers is that there are two basic types of truck speakers from which to choose. These types of speakers, coaxial or component, each present a different way of showcasing sound and thus come with a particular set of positives and negatives.
Full Range or Coaxial Speakers
Generally speaking, the stock speakers that come in your truck are known as full range or coaxial speakers. The first of these names basically describes what the speakers are made to do: present a full range of musical frequencies or sound from the lowest bass to the highest treble.
Each coaxial speaker contains a woofer for low-range sound and a tweeter for high-range sound within one unit. This convenience makes the speakers sound a bit more flat, but eases the process of installation and replacement. Upgrading stock speakers to a higher quality coaxial set is easy since it only requires switching out each speaker in a one-for-one manner. Buyers only need to determine the size of their stock speakers first.
Component Speakers
For a more dynamic sound experience, component speakers are the way to go. Basically representative of a range of speakers, each showcasing a particular range of sound, component truck speakers are much more like the set of speakers most people use in their home audio systems. The four basic types of component speakers, their frequency range in Hertz (Hz), and musical range are outlined below.
| | | |
| --- | --- | --- |
| Speaker Name | Frequency Range | Musical Range |
| Tweeters | 2,000-20,000 Hz | High Treble |
| Midrange Speakers | 300-5,000 Hz | Treble |
| Woofers | 40-1,000 Hz | Bass |
| | 20-200 Hz | Low Bass |
Most basic stock automotive sound systems do not include component speakers. Therefore, the major downside in choosing to purchase these speakers for your truck comes in the installation process. Buyers need to have an advanced knowledge of speaker wiring and placement and often need to add speakers to showcase the full range of sound they have. This is especially true for lower range sound through woofers and subwoofers, which are often large and must be added somewhere into the back of the vehicle.
Considering Speaker Size and Shape
After buyers are aware of the type of speakers and speaker system they want, they need to consider the size of the speakers they want. Most eBay speaker listings clearly display the size of each speaker, a figure that is generally given in inches. Therefore, buyers need to take the time to measure the stock speakers already in their car as well as the space that they have designated for additional speaker placement, should they choose to go with a component speaker system. They need to consider the shape and depth of the speakers as well.
Measuring Speaker Size
The easiest way to replace speakers is by physically measuring the ones already in your truck and then searching on eBay for those exact sizes. However, it is important to note the general size of speakers as well, so that you have a base point from which to work.
Most of the speakers that are installed in a factory, so-called 'stock' speakers, are 5.5 or 6.5 inches if they are located in your front door panels. Speakers installed in the back of the truck are either 6.5 inch-round speakers or 6x9-inch ovals or rectangles.
Measuring Speaker Shape and Depth
The other factor that buyers need to look into is the shape and depth of the speakers in their truck. As mentioned above, back door speakers are either round or rectangular. Also, component speakers may be thicker than coaxial speakers or vice versa. It is also common for higher quality speakers to be larger and deeper than lower quality stock speakers. This is to account for the better sound they are able to produce. Again, measuring before buying is important in this case. Buyers may find it is necessary to 'build out' their speaker space or mount certain speakers, such as tweeters, in a new location.
Considering Speaker Quality
The final and perhaps most important component that buyers need to consider when looking for speakers for a truck is the quality of the speakers that they intend to buy. Whether choosing a component or a coaxial system, the range of quality available on the market can vary significantly. Mainly, this means looking at different brands and price points and comparing them to your needs and budget. However, there are special circumstances to consider when buying a component speaker system especially.
The Special Case for Quality Midrange Component Speakers
The details of buying a component speaker system are quite extensive and outside of the scope of a basic guide. However, it is important to note the real impact that quality, and therefore price, can have on the performance of component speakers.
Because component speakers break down sound by its range, a good system still features a specific amount of overlap between midrange speakers and woofers and/or tweeters. More expensive, and thus higher quality, midrange speakers need to overlap with both high and low frequencies in order to provide a larger range of sound.
In a properly installed component system this causes the midrange speakers to operate along with the other speakers in the system producing any overlap, which directly affects the richness of sound quality that the speakers produce. Buyers looking to really harness that sound quality need to budget for those higher priced, larger range speakers in order to achieve it.
Shopping for Speakers for Your Truck on eBay
Once buyers are confident that they know which types of speakers they want in terms of size, price range, and quality, they are ready to begin the eBay shopping process. As a global website with over 100 million active users, the selection of truck speakers on eBay is substantial, which is why taking all the aforementioned steps is so crucial.
From there, buyers need to simply conduct a general search from any eBay page through the use of the main search bar. Be as specific as possible, opting for terms such as "6.5-inch car speaker" over "car speakers" alone. From this general search, eBay offers buyers the ability to limit the options they see through various categories including price, brand, and location.
Conclusion
Learning how to buy speakers for your truck on eBay is a simple process once buyers break down all the components into smaller parts that are easy to follow. This includes learning the difference between coaxial and component speakers, taking proper measurements, and considering quality. From these decisions and evaluations, the eBay shopping process is easy; indeed the site was built to make it that way.
With millions of buyers and sellers from all corners of the globe, eBay offers buyers truck speakers that work for them at a competitive price in one, easy-to-use location. This site is full of all kinds of deals designed to get buyers the speakers they need fast, allowing them to focus on what really matters: their truck.
Truck Speakers|Used Speakers|Automotive Speakers|Tweeters|Woofers