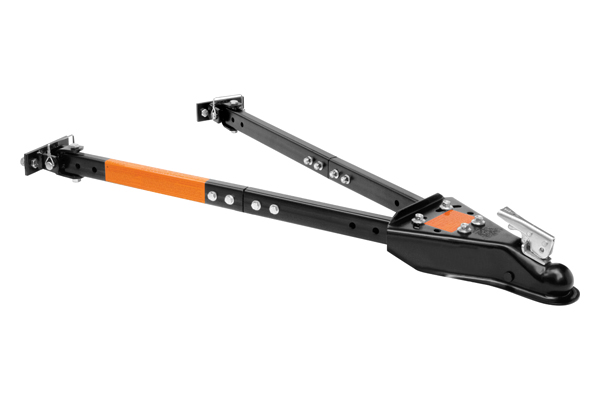 Anyone who needs to purchase a tow bar or winch can choose to look on eBay for the item. Sellers on eBay list everything from new to used winches and tow bars, and it is sometimes possible to get deals on winches when offered on the site. Buyers can choose to purchase a winch or tow bar, or choose to purchase both, and then pick them up or have them delivered according to the eBay sellers' preferences.
However, it is always important to pay attention when purchasing either a tow bar or winch. Many tow bars must be chosen for a specific vehicle, while winches must be chosen according to their winching weight and what they are intended to be used for. The following information is intended to help buyers find and purchase a winch or tow bar on eBay.
Choosing a Tow Bar or Winch
The first step to purchasing anything on eBay is to decide what to purchase. Choosing between a tow bar, winch, or purchasing both is a very easy decision, but choosing the type of winch, how to purchase it, and its condition can be a little more difficult. eBay sellers list a great deal of different types of winches so buyers can choose to go on eBay and browse or make their decision before visiting the site.
New or Used Tow Bars and Winches
The first consideration is whether to purchase new or used items. Tow bars and winches are very durable items and are often sold used when the owners have no other use for them anymore. This is a great way to save money for anyone on a budget but it is important to pay attention to the condition of the winch or tow bar before purchase. For example, some might have a bit of damage or rust, depending on how old they are. New items are guaranteed to be new quality without damage unless otherwise stated on the eBay listing. Both options have their pros and cons and the decision is usually personal.
OEM or Unbranded Tow Bars and Winches
eBay sellers also list both Original Equipment Manufacturer (OEM) and unbranded tow bars and winches. Both options are good choices although there is more of a quality guarantee with OEM parts. Unbranded options are typically more affordable and a good choice for anyone on a budget. However, OEM options are usually a better option because they are also guaranteed to fit the vehicle they are purchased for.
Weight Capacity of Tow Bars and Winches
The weight capacity of the winch or tow bar should depend on the intended use. Not everyone has to worry about weight capacity although it should be kept in mind when purchasing winches. Depending on the winch, whether it is hand crank or electric, and the strength of the cable, it might be able to pull different weights. Weight capacities are listed on the eBay listing description although it might also be necessary to ask the seller.
Winch Weight Capacity
Winches are usually measured with rolling weight but can also be measured with incline weight. On a vehicle, the weight capacity depends not only on the strength of the winch but also on the weight of the vehicle and the fastenings. A heavy duty winch on a car has a much lower weight capacity than the same winch on a pick-up truck. The fastenings also affect the strength of the winch, so it is important to attach it properly to the vehicle before using it. Choosing the length of the line or cable should also be an important factor in purchasing a winch for anyone who needs a winch for a specific purpose.
Tow Bar Weight Capacity
Tow bar weight capacity usually depends on how it connects to the vehicle. Very slim bolts have a lower weight capacity than thicker bolts, and welded tow bars have an even higher capacity. The tow ball in the bar also affects the tow capacity as well as the trailer or vehicle that can be towed. As a rule, it is either important to choose a tow bar with an exchangeable tow ball or one with the size necessary for towing a specific trailer.
Compatibility with the Vehicle
While most winches can go on any vehicle with enough rear or frontal strength, tow bars are typically made for a specific size of vehicle. Some tow bars are made for a specific vehicle while others are made to fit specific dimensions. To get these dimensions, simply take a measuring tape and check the distance from one side of the bumper to the other. However, many tow bars also connect directly to the frame of the vehicle. Such tow bar offers a higher weight capacity but is harder to install and requires more specific sizing. In this case, simply measure the distance between the frames connecting to the bumper.
Considering the eBay Seller
eBay sellers are an important consideration for anyone purchasing on the site because they can affect the item and its quality. There are many types of sellers including individuals with a single used item, individuals with new items, shops and stores, eBay authorised sellers who represent a brand, and more. Choosing one of them should depend on personal preference and budget.
eBay sellers can list from anywhere in the world although most winches and tow bars on eBay are listed locally. It is important to check the location of the seller for multiple reasons. First, some sellers might not want to ship a very heavy item; in this case, it might have to be picked up, which can be a hassle if the winch or tow bar is located very far away. Second, both winches and tow bars are very heavy, and, if the seller ships them, then it is expensive to do so. Choosing to purchase from a local seller cuts down on the cost of postage, makes pick-up easier, and means that the buyer gets the item more quickly.
Buying Tow Bars and Winches on eBay
Once you figure out what you need, go on eBay to look for your winch or tow bar. You can choose to look for a new or used item, depending on your needs and your budget. Usually, it is a good idea to decide what you are looking for, how much you can afford to spend, and how much weight the winch or tow bar has to carry. It is also a good idea to check the seller's location before deciding on a purchase as shipping and picking up a winch or tow bar can be expensive.
Read the eBay listing description before committing to a purchase as winches and tow bars may be new, used, or even damaged. It is also a good idea to check specific size measurements; if they are not given, consider asking the seller. Finally, check pick-up or delivery methods and cost before buying your new winch or tow bar as these factors can affect cost and delivery time, if applicable.
Conclusion
eBay is a great place to purchase a winch or tow bar because there are many new and used items for sale at various prices. Buyers can also look on eBay for deals or sales that might include either a winch or tow bar. However, it is important to check both shipping time and cost if applicable, as well as any pick-up options if the seller does not want to ship the item.
Buyers should check the make and model of their vehicle, measure their vehicle, decide how much weight they need the winch or tow bar to carry, and then look for an item that suits those needs. Considering tow bar size or line length for a winch is also a good idea before beginning a search. From there, searching on eBay, comparing options, and making a decision is very easy as long as the buyers know what they need.
Tow Bar|Winch|Vehicle Tow|Trailer|Bumper