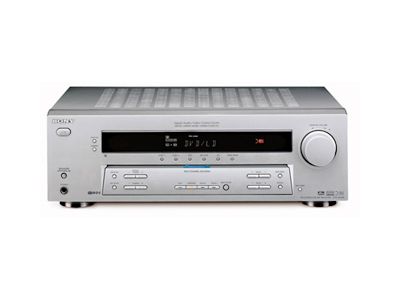 Audio receivers are devices that power speakers and other forms of amplification in a house. They are connected to a variety of other electronic devices and are often used in a home theatre set up. The more recent models are very advanced and have a large number of features that provide the user with more audio options, and as a result can be quite expensive.
Buyers may find buying a used model more accessible, and many audio receivers sold used are in excellent condition. Buyers will find a large selection to browse through on eBay, and this guide will explain the aspects buyers should consider.
Audio Receivers
Audio receivers have been popular in households for a number of years, and buyers now have a large selection of manufacturers to choose from. There are different types of audio receiver, but all models have a number of basic features buyers should be familiar with.
Inputs and Outputs

Buyers will want to look for audio receivers with as many inputs and outputs as possible, as this means the device can be connected to more components. The inputs and outputs are directly related, so the device will receive a television signal in one input, and direct it to speakers through an output.

Buyers should look for audio receivers that have many digital inputs and outputs, and those interested in getting the optimum sound quality from their device should connect the receiver to the equipment using a HDMI cable.

All Channels Driven

This means that the receiver can achieve the same maximum volume output without distorting on all channels. An audio receiver may be able to achieve 100 watts in stereo mode but sound quality might warp at 90 watts in cinema mode. Buyers should check to see if a model has this feature before placing a bid.

Wattage

An audio receiver's power is measured in watts, and is responsible for controlling the volume and the quality of sound. The higher the wattage an audio receiver has, the more detailed and clear the sound will be. Buyers are advised to buy a receiver with the highest wattage possible within their budget.

Bandwidth

The bandwidth is the range of frequencies the audio receiver can play, and buyers should check to see what the maximum wattage has been tested at.

If the receiver has been tested at 1kHz then it won't be able to comfortably recreate a large number of the sounds heard in most songs. Buyers instead should look for receivers that have been tested at 20Hz – 20kHz, as this means the receiver has excellent bass and treble.

Calibration

This is a very handy feature that speeds up the installation process. If an audio receiver has calibration it will automatically analyze and adjust the sound of the speaker to achieve the best quality. The receiver sends test tones to the speaker and determines at what levels certain frequencies are heard best, the size of the speaker, and that all the parts are correctly connected.

Interface

This is an important part of the receiver, as buyers need to be able to understand the various displays and know how to access specific audio quality options. The majority of modern audio receivers have good graphical interfaces with easy to understand navigation.
Types of Audio Receiver
Audio receivers can be loosely grouped by the amount of features they have, and the technology they use.
Entry-Level

Entry-level audio receivers have basic 5.1 channel decoding, and some will have 6.1 decoding. Entry-level receivers have a power of between 50 and 100 watts. As previously mentioned, buyers should look for models with high wattage, but also need to check that the bandwidth has been tested on a large frequency range.

Entry-level models offer a basic number of digital and analogue connections.

Mid-Level

Mid-level receivers have additional surround modes, and all will support 6.1 and 7.1 surround sound. Good mid-level receivers allow onscreen setup through a television, and this makes it much easier to install. These also have a larger number of inputs, and are able to receive a broader range of electronic equipment.

High-End

High-end audio receivers have extremely accurate power readings, giving the user greater control over the sound quality. These models also tend to have A/B speakers switching, and many are capable of multi-room amplification. All high-end receivers utilise calibration to automatically tune speakers, and these devices have finer bass management.
Used Audio Receivers
The more features an audio receiver has, the better quality of sound it will provide. However, an increase in features also means an increase in price, and buyers may find that some of the mid-level or high-end models are not within budget. It is recommended that buyers search for used audio receivers, as most are sold in excellent condition when the seller has upgraded their own system.
Buyers searching for used receivers need to check the 'Description' box on the Item page of a listing for information regarding the receiver's condition, and can request further details using the Ask A Question feature. It's also advised that buyers check photo's of the device for signs of physical damage, and review the seller's history for negative comments.
Buying Used Audio Receivers on eBay
eBay has an excellent selection of used audio receivers, and their extensive database means new receivers are constantly being listed. To find a suitable used device, head to eBay.com.au and take the following simple steps.
· On the eBay homepage, click on the Electronics heading found to the left of the search bar.
· On the following page, move the cursor over the Audio tab, and when the drop down menu opens up, click on the Receiver link.
· Type Used Audio Receiver into the search bar and press enter. Alternatively, click on the Used box in the 'Condition' filter.
· Buyers looking for a particular brand or manufacturer should enter this information into the search bar. If looking for a specific feature then include details of its function. The Price slider is a quick way to list used audio receivers within a certain budget, and will speed up the search.
· Buyers can use the 'Brand' filter to list receivers from specific brands only, including Yamaha, Pioneer and Sony.
· Remember to check the 'Description' box for information regarding the receiver's exact condition, and to review the seller's history. Avoid those that have high percentages of negative comments.
It's a good idea to check out eBay Deals, as there is a large number of audio related equipment sold here at reduced prices. To locate this section of the website first click on the Deals link found on the top of the page, followed by the Audio title within the Electronics drop down menu.
Conclusion
Audio receivers are valuable pieces of equipment that can be used to connect various electronic devices to amplification around the home. There are a number of basic features all buyers should look for, and buyers should avoid models that do not provide All Channels Driven.
The more features a receiver has the more expensive it will be, and those who find that the higher end models are outside their budget should look for a used model. eBay is a great place to search for used audio receivers, and buyers will find a selection of brands at very low prices. However, buyers need to ensure that the receiver is in excellent working condition, and should contact the seller if they have any queries.