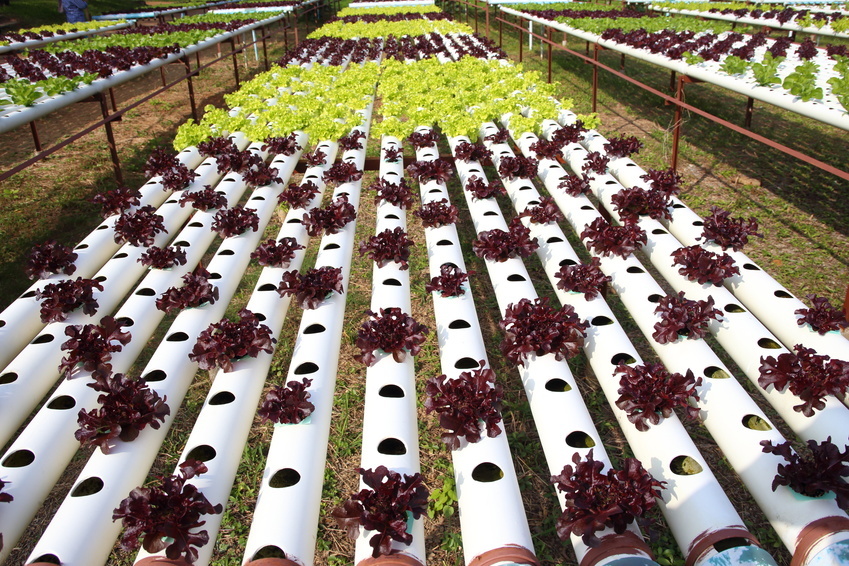 Hydroponics is a form of glasshouse growing where soil is replaced by a mineral solution pumped around the plant roots. Removing soil eliminates the risk of soil organisms causing disease, and by monitoring and adjusting the concentration of minerals, it is possible for a gardener to control plant growth and to grow plants in regions where there is little to no good soil. This technical method of cultivating crops involves some specialty equipment, all of which is available from sellers on eBay.
The elements of hydroponics
Hydroponics growing rooms comprise three main elements, including the light system, the air exchange system, and the growing system. Consumers should understand each element in order to create a flawless growing environment.
Light system
A high-intensity discharge (HID) lighting system includes a reflector for directing the light accurately, a ballast for regulating the voltage and current supplied to the lamp, and the light source. Consumers must ensure the lighting is powerful enough, and that light kits come with all of the components for installation and use.
Air exchange system
Air exchange systems, otherwise known as extraction or filtration systems, usually contain a fan with a matching carbon filter, connected with ducting. These systems are available as complete kits, but it is also possible to purchase individual components from sellers on eBay.
Types of growing systems
Sellers on eBay stock a large range of garden supplies, including the equipment for all styles of hydroponic growing. With so many purchasing options, consumers need to know which kind of system they are going to use in order to find the right growing system for them.
NFT
An NFT system constantly pumps a nutrient solution into the growing tray so that it flows around the plant roots. This is a cost effective method because it does not require any timers, and there is no growing medium to replace.
Wick system
With a wick system, a wick is used to draw the nutrient solution into the growing medium. It is one of the simplest forms of a hydroponics system, and is therefore a good choice for a home growing room.
Water culture
A water culture system is easy to put together at home, and for very little cost. Plants float on a polystyrene platform on top of a nutrient solution, while an air pump attached to an air stone agitates the solution and provides oxygen. This is a good choice for growing lettuce, but is generally not suitable for most other crops.
Ebb and flow
An ebb and flow system temporarily floods the grow tray with solution, and then drains the solution away. The system requires a timer and is vulnerable to power outages, but it is a versatile setup that works well with a variety of growing mediums.
Drip system
Drip systems are a widely used growing system around the world. A timer controls a pump that drips the nutrient solution, and in many systems unused solution is recovered and reused, for increased efficiency and cost-effective running.
Aeroponic
Aeroponics is a high-tech growing system, and therefore comes with a cost that means it is not often used for home growing rooms. The plant roots hang in the air and receive a fine mist of solution every few minutes.
Other purchasing considerations
Sellers on eBay offer kits and individual components, in new and used condition. Before choosing a growing system, consumers need to consider their options carefully.
Size
Consumers should always check the total dimensions of a growing system to ensure they are going to fit the available space. Additionally, some sellers on eBay sell large items for collection only, in which case it is the responsibility of the buyer to arrange for pickup.
Buying used hydroponic systems
Sellers of used hydroponics often offer complete setups, including all of the essential equipment, such as solutions, timers, lighting, and air exchange systems. This gives buyers a chance to acquire complete growing systems at low prices, saving time and money, and making it easy for new gardeners to get started.
How to buy hydroponics gear on eBay
Keen gardeners looking for new ways to grow and evolve their crops can find a wide range of hydroponics and other garden supplies on eBay. Start by using the search bar available on any site page, and enter a criterion such as "hydroponics equipment" to get a list of related items. It is possible to apply filters to refine the list of results, and arrange results by price or closing time, making it quick and easy to hunt for last-minute bargains.