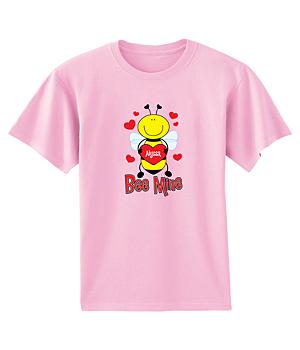 T-shirts are a much-loved item of clothing found in most wardrobes. Named for their 'T' like shape, the T-shirt has changed over time, in particular women's designs. Female T-Shirts are now less of a 'T' shape and now reflect the curvaceous figure of the wearer.
As inflation sees the cost of living raise higher and higher, so does the cost of clothing. However there are alternative options when purchasing clothes that help keep the costs down. Purchasing used women's T-Shirts is one such option.
eBay offer an excellent range of used and new T-Shirts for women. This guide offers easy to follow advice on how to purchase a used women's T-Shirt.
The Different Types of T-Shirts
Two main factors, the neckline and the sleeves distinguish the T-Shirt. The different options include:
Neckline Styles
| | |
| --- | --- |
| Boat Neckline | A boat neckline is a shallow scooping neckline. The neckline is a horizontal line drawn between the two shoulders. |
| Scoop Neckline | The scoop neckline is a deep, low scooping neckline. |
| V neckline | The V neckline draws a 'V' shape across the shoulders. |
| Crew Neckline | The crew neckline T-Shirt is the most common and identifiable neckline. It sits relatively high and frames the neck. |
T-Shirt Sleeves
| | |
| --- | --- |
| Short Sleeves | Short sleeve T-Shirts have sleeves that sit half way between the elbow and shoulder. This is the most common and well-known T-Shirt sleeve style. |
| Long Sleeves | Long sleeve T-Shirts have sleeves that run all the way down to the wrist. The cut of the T-Shirt remains the same as a short sleeve T-Shirt. |
| Elbow Sleeves | Elbow sleeves run from the shoulder down to the elbow. |
| ¾ Quarter Sleeves | ¾ quarter sleeve T-Shirts sit approximately half way between the elbow and wrist. |
T-Shirt Sizes for Women
The fit is the most important factor when buying a used women's T-shirt. To achieve this perfect fit, it is important to pay attention to size charts to ensure that the T-Shirt is the correct fit for the buyer. This may also include taking measurements to ascertain where one sits on the size chart. It is also possible to take the size from existing garments of clothing to figure out the best size. If this is the case, be aware that different brands will often have a different size fit. As a general rule the following size charts apply:
| | | |
| --- | --- | --- |
| Size | Width in CM | Height in CM |
| S or 6/8 | 42 | 59 |
| M or 8/10 | 43 | 60 |
| L or 10/12 | 45 | 61 |
| XL 12/14 | 48 | 62 |
Buying Considerations for Used T-Shirts
Given the nature of shopping for used t-shirts, it is important to take the following points into consideration before buying. These will assist in making a good purchase.


· Condition: There are many different reasons why a seller parts with a T-Shirt. For example, some used items being sold on may have never been worn. Where possible it is advised to ascertain the T-Shirt's history and check the condition of the garment. This will help identify the suitability and condition of the purchase.
· Aesthetic: The look of the T-Shirt is extremely important. There are literally hundreds and thousands of different colours, patterns, prints and cuts available in different T-Shirts lines. Some additional extra accessories worth exploring are:
o Hemlines
o Trim
o Beading
· Fabric: There are many different fabric choices available for T-Shirt designers. The fabric choice of the T-Shirt affects the following:
o Care of the garment over time.
o How it is worn.
o Where it can be worn.
When it comes to purchasing a used garment, fabric should be considered and extremely important factor in the choice. Some of the common fabrics used to make T-Shirts are:
· Cotton (or a blend of cotton and other materials): Cotton breathes easy and moves well with the body. When it is mixed with a longer fibre it creates a softer material that is soft to wear against the skin.
· Silk: Again, silk is a breathable material that has a nice textural feel on bare skin. The look of silk is great for a more formal context like the office or formal, social occasions.
· Linen: Similar to the above, breathable fabric linen does have a different look to cotton and silk that is more structured. Linen is ideal for hot temperatures as it resists heat.
· Cost: Ultimately the cost of the garment will be the deciding factor. The advantage of shopping for pre-loved items means that the garment is likely to be more affordable then a new T-Shirt. Take this all into consideration when buying and assessing the cost of the item. The price tag should reflect the condition of the garment.
How to Buy a Used T-Shirt on eBay
eBay stock thousands of different used products. Women's T-Shirts are just one of the many different choices of clothing available for re-sale from previous owners. eBay is a safe and secure site, ideal for browsing and purchasing all manner of products. This section will offer advice on how to use the site effectively.
· Searching: The first point of call on eBay is to identify the product being looked for. This can be done via a keyword search, advance search or categories search. A search will pull together all of the available items that match the keyword/s onto one page. This is then available for browsing at one's leisure.
· Checking the Product: It is extremely important when purchasing used products to check the suitability and condition of the item. This can be done by reading the information provided by the seller as well as by looking at the item's photograph. It is possible to ask additional questions of the seller through the 'ask the seller' facility. If a buyer would like to know more about the seller, have a look at reviews left by previous clients.
· Refunds and Exchange: Suitable research and communication should stop a refund or exchange being needed. However, it is a good idea to know what the seller's policy is just in case. Most eBay sellers are looking to provide excellent customer service so a refund or exchange isn't an issue. eBay provide a buyer protection programme that covers all buyers on eBay for peace of mind.
· Purchase: Now that all of the pre-purchase bases have been covered, it is time to buy the product. Paying with a credit or debit card can do this or one can also use PayPal. PayPal is a third party company that will facilitate the exchange of goods for money.
· eBay Deals: Be sure to also check out eBay's deals to see if there are any women's T-Shirt deals available that are different to ones listed in one's search. eBay deals will also offer free postage.
· Additional Information: Should more information be required, go to eBay's information and buyer tips pages. All questions are answered in full.
Conclusion
T-Shirts are a great item of clothing to wear in all social settings. There are designs suitable for sporting activities, work environments, social outings and special occasions. With the right keyword search, all of these options can be found and purchased on eBay. Not only that, but the sheer range of products include both new and quality used T-Shirts.
Leave behind the busy shopping centres and enter into a world of home comfort shopping on eBay.