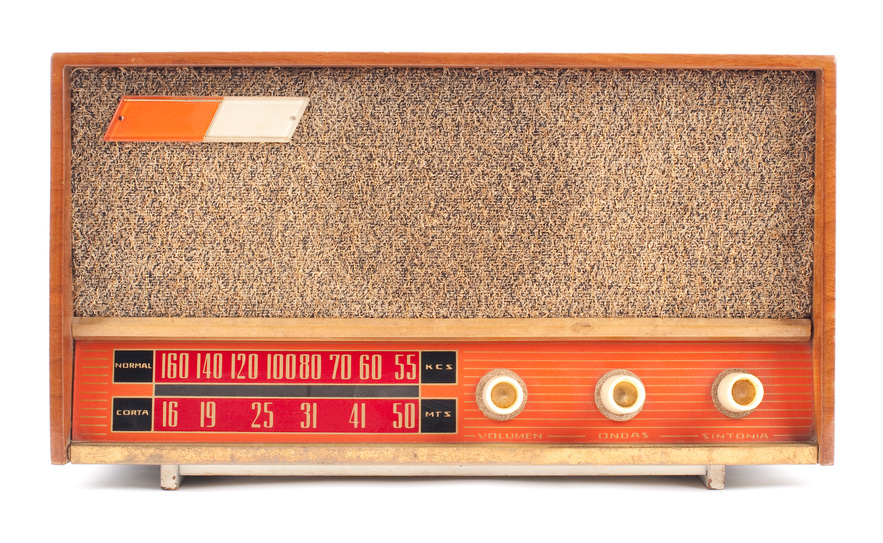 Vintage tuners are not only a popular collector's item; they are also popular with audiophiles as they are considered to produce a much better natural sound than their modern counterparts.
Vintage tuners are available on the market to purchase in many different styles, sizes and designs to accommodate for the differences in individual tastes, desires, requirements and preferences.
The purpose of this guide is to inform the reader all about vintage tuners and to explain how to purchase these electronic goods safely, securely and efficiently from eBay.
Tuners
The term "tuner" can refer to a separate stereo system component that receives radio broadcast signals, which is then amplified with an additional stereo amplifier unit. "Tuner" also refers to a radio receiver or an individual audio component that is connected to a separate amplifier as part of an audio or Hi-Fi system.
Almost all tuners are capable of receiving both AM (Amplitude Modulation) and FM (Frequency Modulation) radio stations providing the user with a wealth of radio stations to choose from. Vintage tuners are often preferred over new modern tuners due to the fact that the sound quality is very similar but the price is typically much less.
The broadcast audio FM band (88-108 MHz in most countries) is roughly 100 times higher in frequency than the AM band- this allows enough room for a bandwidth of 50 kHz. This bandwidth is sufficient to transmit both stereo channels with almost the full bandwidth of the human ear.
The accessibility of an FM stereo- a quieter VHF broadcast band- and better sound quality paved the way for FM broadcasting to be the primary focus in music. This made the spoken word the speciality of AM broadcasting.
A Brief History of the Tuner
Most of the top end audio tuner models were designed and made to only receive AM broadcasts. However, as FM became more popular, the drawbacks of AM became more evident allowing FM to become the predominant listening method- especially for stereo and music broadcasting.
Most commercial tuners made in the 1980s and 90s however featured both AM and FM broadcast bands. Tuners made in the late 1970s and early 80s are still considered by audiophiles to be of the highest quality available to purchase on the current market.
Vintage Tuner Buying Considerations
Shopping for and purchasing vintage tuners can be quite challenging sometimes so bear the following advice in mind when doing so:
· AM Standards – Australia shares the same AM standards as Europe, but American standards are different. The steps between AM stations in USA are 10 kHz whilst the rest of the world uses 9 kHz steps.
Most AM/FM vintage tuners feature an internal switch to change this set up so it's important that buyers check with the seller (or visit the manufacturers website) prior to buying for the most successful purchase.
· AM Standards – The FM band in the U.S. uses 75uSec de-emphasis, whilst Europe and Australia utilises 50uSec de-emphasis. This can affect the high frequency reproduction. Playing Australian FM radio stations through a U.S. tuner may sound dull and lifeless whilst playing U.S. radio stations through an Australian (or European) tuner can sound harsh and shrill.
Most tuners will have an internal switch for de-emphasis but some may not, meaning that they host no method to adjust the de-emphasis (besides making improvements to the electronics which is generally quite difficult and fairly costly).
When buying a vintage tuner from overseas, it is particularly important that buyers conduct some prior research to see how difficult it is to change local settings. Buyers should check the de-emphasis features of the vintage tuner with the seller or manufacturer prior to purchase.
· Product Description – Each vintage tuner for sale on eBay should have a comprehensive listings page with a product description providing an abundance of information about the item including a detailed specification, photographs of the product and comments about the items condition.
Should the product description be lacking information or the photographs provided do not allow the buyer to make a purchasing decision; buyers can always contact the seller asking them for more information, photographs or if the buyer has a question they'd like answering.
How to buy Vintage Tuners on eBay
The choice of vintage tuners available online outnumber those that can be found on the high street greatly and numerous amounts can be reviewed and compared next to each other aligned with the buyer's individual tastes, requirements and preferences. In this sense, eBay is ideal for presenting a quick, easy and effortless option into searching for vintage tuners on the web.
For the most successful purchase on eBay, use the following advice for efficient and safe shopping whilst on the website:
· Search – In order to start a search on the website, enter "vintage tuner" into the search toolbar. Then, from the menu located on the left-hand side of the screen, select "Consumer Electronics" followed by the subcategory "Vintage Electronics".
· Brand – Many people have a preference over the manufacturer or brand of the product when it comes to purchasing electronic goods. If this is the case, eBay stocks an extensive range of vintage tuners produced by highly reputable electronics manufacturers such as Aiwa, Pioneer, Marantz, Technics, Akai and Kenwood to name only a few.
· Shop Safely – To ensure the most successful purchase on eBay; always read the product description thoroughly (in order to confirm exactly what is being purchased), review the postage details and payment options prior to purchase. Buyers can contact the seller if unsure about any part of the transaction. This function can also be used to ask the seller a question about the product or if more information about the product is needed in order to come to a decision about purchasing.
· New or Used – eBay stocks both new and used (second hand) vintage tuners. When searching on the website, tick either "new" or "used" under the category "condition" from the menu located on the left-hand side of the screen.
· Use PayPal – PayPal is often considered as the safest way to pay for products online. PayPal allows buyers to make payments quickly and safely online using a credit card, debit card or bank account. Even though eBay accepts a wide range of payment methods, PayPal is generally considered the easiest and securest method of payment. For more information about how PayPal and eBay work together to keep customers safe and secure whilst shopping on the website, please visit the 'About PayPal' page on the website.
· eBay Deals – Don't forget to check out the latest deals on vintage tuners by looking in the "Electronics" section. Many great additional discounts can be found here along with free postage costs.
Conclusion
There are many issues to consider and factors to take into account when purchasing vintage tuners. However with the important information and careful considerations outlined within this guide, coupled with eBay's highly detailed and user friendly website, buying a vintage tuner is quick, easy and hassle-free.
Buying on eBay should be considered not only due to the potential of finding a good deal; but due to the extensive choice of vintage tuners that the website presents. Remember to always keep all personal information and banking details safe and secure by using payment authority PayPal to complete transactions with eBay sellers.