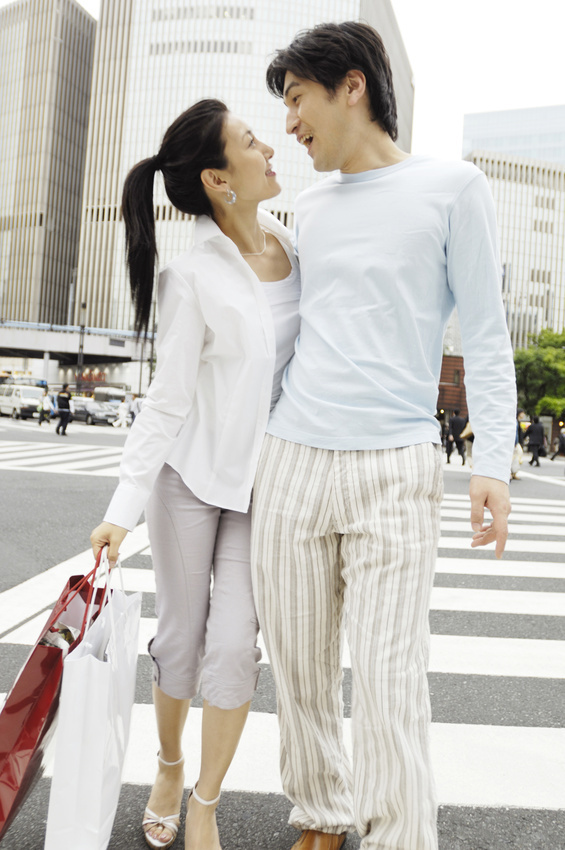 Finding a great pair of women's pants can be a challenge for anyone, whether they are looking for a casual pair of trousers or a statement piece. There are different styles, sizing options, fabrics, and many other factors to consider. On top of the differences from the designers, every woman has a different body shape, making it even more challenging to find a one-size-fits-all pair of pants. When looking for women's pants on eBay, there are many different factors buyers need to understand before making a decision. The size and fit of the pants are obviously very important. However, the fabric and colours available are also things to consider. Once buyers understand how these factors fit together, they can find the perfect pair of pants on eBay.
Check the Sizing of the Pants
One way to start looking for women's pants on eBay is for the buyer to find a pair of pants in their wardrobe that fits well. They can then check the size on the label. However, it is more complicated than that because standard sizing changes from country to country. A size 12 from the US is not the same as a size 12 from Australia. There is a clothing standard, EN 13402, that the European Union implemented in 2007. It is not adopted across all countries though, but buyers should be aware of the country of the manufacturer. There are many charts available online to help with any size conversions needed. However, even with those sizing charts, buyers should keep in mind that taking measurements is a more reliable way to ensure a pair of pants bought on eBay fits well.
Take Measurements Before Looking for Pants on eBay
Sometimes, a size 10 from one designer fits like a size 12 from another designer. It can be very helpful for buyers to know their measurements before starting their search on eBay. Although women's pants rarely come in the length and waist size measurements that men's pants do, many companies have sizing charts that give more information. If possible, women should use a tape measure to measure waist size, hip size, and inseam length. These three measures are useful in deciphering the sizing charts different companies put out. However, if a tape measure is not available, buyers should find a pair of well fitted pants and take measurements from that.
Know the Different Fits Available for a Type of Pants
Women's pants such as jeans many come in different fits. These can be loose, skinny, curvy, flare, boot cut, straight leg, and so on. Loose fit jeans tend to have more room built in, while skinny jeans are supposed to fit close to the body. Curvy jeans are designed to be more flattering to women with curvy figures. The shape of the leg is also described; boot cut, straight leg, and flare are all possible shapes.
Another variation in women's pants is the rise. The rise is the measurement from the crotch to the waistband. If a buyer has a pair of trousers that fit well, she can measure the rise by laying the pants on a flat surface and measuring with a tape measure or ruler. The language used for the rise is normally quite descriptive, for example low rise, mid-waist, and so on. Buyers should keep in mind that, as with all sizing, standards can change from company to company. However, the descriptions provided by the eBay sellers should be a good guide.
Consider what Alterations Are Needed for Perfect Fitting Pants
In addition to knowing the measurements of a pair of pants, women should also understand what can and cannot be easily altered. For example, the shortening length is a simple alteration. If no cutting is needed, it might even be done by someone who is handy with a needle and thread; a sewing machine is not necessary. On the other hand, altering the waist tends to be a more complex process. Buyers may well end up taking their new pants to a seamstress. In general, buyers should keep in mind that taking material away from a pair of pants, such as shortening the legs, is far easier than adding material as in extending the waistband.
Choose the Fabric of the Pants
Buyers should carefully consider fabric choices when looking for pants on eBay. High quality fabrics tend to last longer than more inexpensive, cheaply made ones. Also, the content of the fabric can influence the comfort of the pants, the overall look, and the season the pants can be worn in.
| | | |
| --- | --- | --- |
| Fabric | Season | Features |
| Cotton | A good choice for summer or milder seasons | Breathable, washable, chino to denim |
| Linen | Summer | Wrinkles easily, but treatments are available; blends are heavier than 100 per cent linen fabric |
| Wool | All seasons, including summer | Lightweight wool can be cool, winter-weight wool is thicker and heavier; some fabrics are washable |
| Silk | All seasons | Some silks are machine washable, but generally require hand washing or dry cleaning; often blended with other fabrics |
| Synthetic blends | All seasons | Synthetic only does not breathe well but is wrinkle-resistant; blends combine best of natural and synthetic fibres |
There are many different variations of the fabrics listed here. From denim to tweed and rayon to herringbone, buyers should be able to find any number of different options for pants on eBay. The choice should depend on the season the pants are worn, whether they are intended to be harem pants or formal tw eed pants, and ultimately the buyer's preference.
Look for Pants in Favourite Colours
Traditionally, pants are the more neutral part of an outfit. These days, however, this does not need to be the case. Depending on the body type and taste of the wearer, the colour and style of a pair of pants can make it the statement piece of an outfit. Pants come in a rainbow of colours and a huge variety of patterns, from print leggings to coloured capris.
Buying Women's Pants on eBay
You can start your search for women's pants on eBay by typing in the search box on any page. Searching for 'women's pants' returns every available item listing that has those words in it. In order to begin narrowing down your search, you may want to enter a fabric, style, or size as well. Searching for 'women's chinos, size 10' is a good example of a narrower search. If you prefer new or used pants, you can always sort the listings by condition.
Once you have a set of listings you are interested in, make sure to scan the items carefully. Read the description and check the pictures. If you may need to make alterations to the pants, you should be able to tell immediately as it can affect how much you are willing to pay.
Conclusion
Buying women's pants can be a daunting experience with the incredible range of fits, styles, colours, and sizes that are available on eBay. However, women who are on a mission to find a new pair of pants can have a good head start if they can find a well fitted and flattering pair pants they already own. Buyers can then use the size from the pants as a baseline. If not, taking the measurements of the pants or the intended wearer is always a good option. Once the size or measurements are determined, shoppers need to decide if the fit description of the pants is necessary. If buying jeans or other types of pants that use fit in the description, it may make things easier. After that, it is simply a matter of letting personal taste and need decide on the fabric and colour. eBay offers such a broad range of options, including deals on women's pants, that buyers are sure to find just what they are looking for.