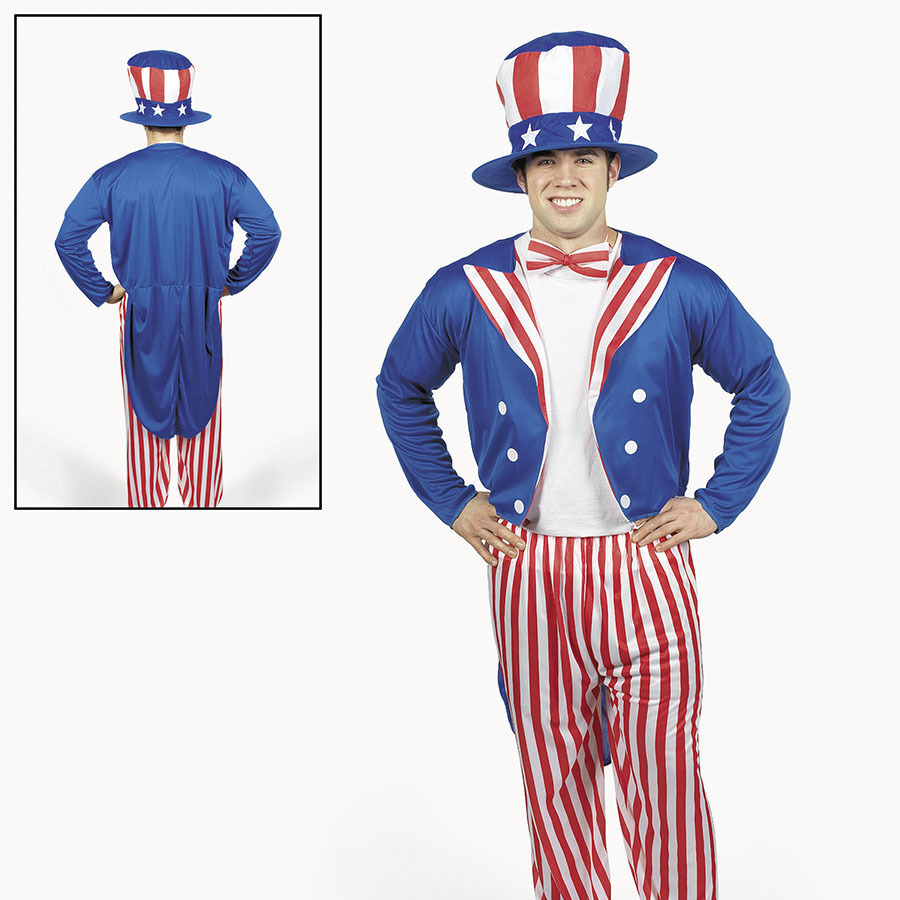 Dressing up in a fun costume is just as exciting for an adult as it is for kids. People have been dressing up for parties, events, and holidays for decades. Men and Women attended masquerade balls in the 15th century where they dressed up in fancy attire and wore elaborate masks that hid their faces. Later on, in the early 1900s, it became popular to put on costumes for themed parties or holidays such as Halloween. The tradition has been growing stronger ever since, and now there are thousands of costumes available on the market at reasonable prices.
With so many choices, women can dress up as nearly anything they want to. There are career themes in which women can dress up as a police officer, military woman, sailor, and much more. There are also more general wardrobes to get such as costumes for fairies, animals, angels, clowns, and more. Although a lot of costumes now come as a kit with some accessories included, the cost of getting everything that's needed can still add up quickly. Rather than breaking the bank on something that is only going to be worn a few times, there are a few ways to cut down the cost.
Do Some Preparation Before Shopping
Before shopping, take some time to get organised and figure out what to look for. It is easy to get lost in the excitement and place an order right off the bat, but then remember that there were other things that were needed as well. Buying everything at once can save money on shipping or petrol usage.
Get the Right Size
Unfortunately, costume sizing is pretty limited and often slightly different than the measurement system used with regular clothes. To help with this problem, a lot of manufacturers use stretchy materials on their costumes so that they fit a wider range of people. However, it is still a good idea to look up sizing charts before ordering anything.
| | | | | |
| --- | --- | --- | --- | --- |
| Country | S | M | L | Plus Size 1X |
| Australia / UK | 8-10 | 12-14 | 16-18 | 20-22 |
| US | 6-8 | 10-12 | 14-16 | 18-20 |
| Euro | 36-38 | 40-42 | 44-46 | 48-50 |
Since most costumes are sized pretty loosely, be prepared for the possibility of having to get it tailored. When it doubt, order a size larger because it can always be altered to fit.
Decide on Some Accessories
Many people forget about all the accessories they need for the event. The costume may look incomplete or drab without them. For example, a pirate without a sword could look odd. Make a list of everything needed and do not forget to include the essentials such as shoes and socks.
| | |
| --- | --- |
| Type of Costume Accessories | Description |
| Fake Blood | No scary costume is complete without some fake blood to add the finishing touch. It could be put directly onto the costume or on someone's skin and hair. The nice thing about fake blood is that it is inexpensive and can even be made at home with a recipe |
| | Some costumes look much better with special makeup. This could include face paints, fake eyelashes, coloured lipstick, or glittery eye shadow |
| Themed Accessories | If the costume is based around a theme, think about what accessories would enhance the outfit. A sword for a pirate is cheap, and so are wings for an angel costume. Also remember that many things can be made at home. A halo could be constructed from a piece of wire, and an eye patch for a pirate could be sewn out of scrap pieces of fabric |
| | Take the costume a step further with a matching wig or even some hair dye. Typically they don't cost a lot and they make the costume more unique |
A costume that is completed with multiple matching accessories stands out more and looks more creative. Accessories can be found anywhere, or even made. So do not give up on them if the budget is too tight. There are deals to be found everywhere.
Ways to Save Money on a Costume
Choosing to buy everything for the costume in a traditional way can be quite expensive, but by being creative, women can stay within their budget and still look great for the party.
Check What's at Home
Go through all of the old clothing, accessories, and materials at home before making a shopping list. There may be some old things in the closet or attic that have been forgotten about and can be altered or used as-is for the costume. For example, an old pair of high heels can be spruced up by adding on some jewellery. An outdated dress could possibly be converted into a whole new outfit for a fairy by sewing on some lace and other embellishments. The possibilities are endless.
Shop Online
Shopping in a brick and mortar shop is a little easier because the costumes can be tried on. However, no shop can possible stock all of the outfits that are available, and they rarely have any competition so their prices are not the lowest they could be.
By shopping online, women can see thousands of costumes rather than just a few, and compare all of the prices. In many cases, free postage is available. However, since the clothing cannot be tried on, make sure that the seller accepts returns if the costume does not fit.
Visit Thrift Shops or Yard Sales
Costumes are outfits that many people only wear once, and then they get rid of them. Try visiting the local thrift shops or yard sales to see if there are any used ones for sale. Even if there are none available, these places are still a gold mine for locating unique accessories or outfits that can be turned into a costume with some modifications.
Borrow Items
Don't be shy to ask friends and family to borrow things. It makes sense to purchase as little as possible because the outfit may never be used again. It may even be possible to borrow an entire costume from someone who has already worn it and wants to find something new for the next event.
How to Shop for a Costume on eBay
eBay is one of the easiest websites to use when looking for a good deal. Thousands of sellers have their costume products listed on the site, including private sellers who want to get rid of their costumes that have only been worn once. Buying a used costume on eBay is yet another way to save money.
Start by typing your keyword phrase into the eBay search bar. For example, you could enter "superhero costume" or "pirate costume". If you are just now starting in your quest for a costume, try entering something general such as "women's costumes" so that you can look around and get some ideas for how you want to dress up.
Before ordering anything, be sure to double check the sizes, some sellers offer multiple size options and you have to select which one you want. Also see if the seller accepts returns on items that do not fit.
Conclusion
Dressing up for an event is exciting and gathering everything for the costume can be just as fun. However, it is hard to justify spending so much money on attire that may likely only be worn one time. Luckily, women can cut back on the costs by spending a little extra time finding creative ways to save money. They can shop for used items, alter things that they already have, borrow parts of the costume, shop online for deals, and much more. There are multiple ways for people to stay within their costume budget if they just know how to do it. Skimping on a costume is no fun and looks boring, but dressing up in a more affordable way allows everyone to go to the party looking just as fabulous as those who spent a fortune on their attire.