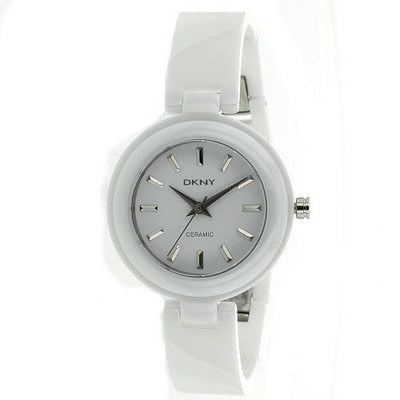 Watches are a great gift for almost any woman and on any special occasion, although for such a gift, no special occasion is required. There are a variety of stylish and beautiful timepieces available on the market to fill such a need.
The DKNY watch is an excellent choice for a woman because there is a wide selection of watches to choose from. It is not hard for a person to buy a DKNY watch for a woman if the buyer knows her taste in watches; however, buying one for a woman for whom the tastes a person is not sure of is oftentimes daunting. This is unless the buyer knows what to look for in advance, such as small details and the many types available. The buyer finds DKNY watches for women at many jewellery stores and online at eBay.
Pay Attention to the Small Details
One of the first things that a person who is buying a watch for a woman needs to know if possible is what type of fashion statement the woman likes to make. Although this is not always likely in all situations, it is easier than one might think to pick up on small details.
If a person is really interested in the fashion sense of a woman, he or she picks up on the small details like what type of jewellery sizes along with what types of metals the woman enjoys to wear. The buyer does this by paying attention to the type of jewellery that normally adorns the woman in question.
Jewellery Size
The fashion statement of some women might incorporate big and bold pieces, while other women prefer small and dainty pieces. The size of the jewellery might make a difference to the woman. Many women enjoy wearing jewellery like small DKNY watches which fit snugly against the skin, and still other women might enjoy wearing loose and dangly jewellery.
Even if the end result of the watch choice is not necessarily everything the woman dreamed of, it is most likely that the woman is taking notice that the other person cares enough to take the time to find out more about her.
Alloys and Precious Metals
Watch construction has almost no limit to the type of materials used. The metal or alloy used in creating a watch may be important to a woman. Some women enjoy wearing jewellery timepieces like white gold DKNY watches, while other women only prefer to wear jewellery made from other metals that make DKNY silver watches more fitting.
If it is at all possible, finding out if the woman has sensitivity to certain metals or alloys helps narrow down options. Some people experience skin sensitivity to nickel which is a metal commonly used in the construction of many styles of watches. Choosing a watch made from hypoallergenic materials such as stainless steel or surgical steel is often a good choice in circumventing these types of issues from occurring.
Choose a Type of DKNY Watch
Once all of the investigative research is out of the way, is time to begin the watch selection process. Luckily enough for the person who is making the watch purchase, DKNY has a wide selection of watches available which meets the desires of almost any woman.
Chronograph Watch
Coupled with a typical watch display, a woman's DKNY chronograph watch is a unique kind of watch which features stopwatch technology. Just like a typical stopwatch, a DKNY chronograph watch for women features a second hand that makes revolutions around the face of the timepiece. The second hand starts and stops just like a regular stopwatch. The user resets the second hand to the zero starting point by just applying minimal pressure to the button that controls it.
Water-Resistant Watch
DKNY not only makes watches that are attractive, but durable as well. The DKNY line of watches for women includes ones which are resistant to water. These DKNY water-resistant watches come in a variety of styles to choose from, such as the half bangle style. This type of watch is an ideal gift for a woman who spends a great deal of time around wet surfaces or bodies of water.
Look at Other DKNY Styles
If a buyer is interested in more than the chronograph DKNY watch or water-resistant DKNY watch for the woman in question, there are many other types of features available in DKNY's line of watches for women. The chart below list some the other styles and details available.
Watch Part

Styles/Details

Aluminium

Plastic

Silver

Stainless steel with or without yellow gold

Band material

Leather

Plastic

Rubber

Stainless steel with or without yellow gold

Colour

Beige

Black

Brown

Gold

Grey

pink

White

Features

Alarm

Chronograph

Time zone

Water resistant

Date
There is a large selection of watches as well as a wide variety of features available in DKNY's line of watches for women. It is important to note that not all features may be available on all styles of these watches, so it is helpful to have a list of desired features to choose from when selecting this type of watch for a woman. It does not hurt to choose a neutral colour for a watch, like a DKNY black watch.
How to Buy
One of the best places to get a great deal online is from eBay. Coupled with the fact that finding items such as a DKNY watch for a woman is an easy process, these great deals are always available. All you have to do to find the style of watch you want is to enter relevant keywords into any search box located on the site.
DKNY has a vast selection of watches for women available so it is easy to pick out a great watch for almost any lady no matter what the occasion. Knowing how to buy a DKNY watch for a woman is as simple as finding out more about the features the woman enjoys, which becomes obvious by simply reviewing the jewellery wearing habits of the woman involved and knowing what metal or alloy she prefers.