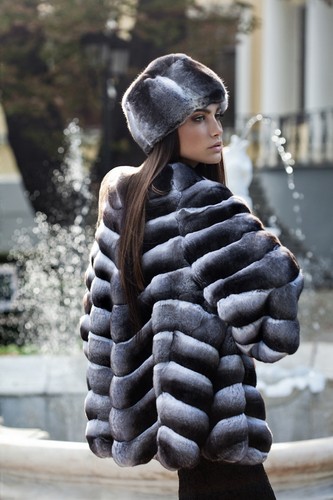 Fur coats are outerwear that provide significant warmth. Humans have a long tradition of using animal pelts to protect them from the cold, and over the centuries, this has even become a fashion statement. Fur as a topic is quite vast and full of controversy. Manufacturers use pelts from different animals to create a fur coat, and the price of the coat itself varies, depending on the rarity of the animal's pelt.
All of this can be quite confusing, and buyers can have problems finding a nice coat when working with a limited budget. To make a good choice, a prospective buyer should seek information on the materials and the other factors influencing the price of a fur coat.
Assessing the Needs When Buying a Fur Coat on a Budget
Many buyers do not realise that there are other materials superior to fur in terms of durability, warmth, and price. Manufacturers use different materials that are easier to maintain and cost considerably less. With that in mind, buying a fur coat on a budget means that the buyer pays extra for the style and elegance that this material brings.
Faux fur is a material that offers the elegance of fur at a lower price. However, the nature of this material is synthetic, and it is associated to fur only by name and looks. The quality of faux fur is inferior, and buyers who need dependable winter coats should avoid faux fur, as it does not perform as well as natural fur.
Length of Fur Coat
The coat length has a big influence on the warmth it provides. A longer coat shields a larger portion of the body, and in turn, preserves more body heat. Coats come in three lengths. Vendors describe them as either short, medium, and long or waist-high, mid-calf, and full-size. The length also influences the coat's weight and the ability of the wearer to move freely when wearing it. A full-length coat might bring more warmth, but it is also more restraining when it comes to movement, and it weighs more.
Buyers need to consider the financial aspect as well. Fur is a costly material, and length can influence the price. Manufacturers need a lot more material to produce a long coat, so this type of coats usually costs more.
Type of Fur Coat
There is a big difference from one fur type to another. A fur type symbolises the type of animal pelt that the manufacturers use to create the clothing. The types vary in length of the hair, colour, and rarity. The chart below lists different fur types, along with their descriptions.
| | |
| --- | --- |
| Fur Type | Description |
| | Plush, lightweight, and durable |
| | Soft, versatile, and affordable |
| | Fluffy, plush, and lightweight |
| | Warm and durable |
| | Dense and lofty |
| | Very dense and very soft |
| | Long and curly |
Each of these fur types can be a good choice for a coat. However, all of them have pros and cons. Those who are working with limited budgets should seek the type of fur that includes affordability amongst its strengths.
Rabbit Fur
Rabbit fur is one of the types of fur that is affordable. Manufacturers can dye the medium-length hairs of these pelts and manipulate them in many ways to create coats with different designs. Like most of the other furs, rabbit fur can be long or sheared. Both of these styles have a different look and feel.
Mink Fur
Mink is a very popular choice, but it comes at a higher price. There are many models that buyers can find on the market, and some of them can still be within the planned budget. This type of fur combines all the characteristics that buyers value. It is lightweight, stylish, and very durable. With proper care from the wearer, a coat of this material can last many years.
Raccoon and Fox Fur
Raccoon and fox furs both have nice natural colours. Manufacturers rarely colour this type of fur, as it has greater value in its original state. Fox fur appears in nature in more than one colour, adding diversity to the fox designs. One the other hand, the raccoon pelt has a single colour and pattern. This makes it unique, and anyone can easily recognise it.
Beaver Fur
Those who value the warmth of the coat should consider beaver fur. This type of fur is dense and quite durable. Regardless of the style, a beaver fur coat can trap the body temperature inside and provide a nice layer of insulation.
Chinchilla Fur
The chinchilla fur is the one type that is likely to be outside one's desired price range. It is very rare, pricey, and requires a lot of care. While it might be well outside the budget, this type of fur has many superior properties. It is extremely soft and has a higher hair density than any other type.
How to Buy a Fur Coat on a Budget
eBay is a great source for fur coats. Even buyers with limited budgets can find many affordable offers in the website's vast selection. To locate these offers, you can use the search bar on any eBay web page, as it is one of the faster methods. A simple query like ' fur coats' returns a general list of related results. You can primarily use the price filter to remove the results outside your budget. You can then select subcategories and apply other filters to narrow the selection and get closer to what you are looking for.
The used market poses a good opportunity for those who do not mind second-hand clothing. The eBay Deals page is another place you can find offers at great prices.