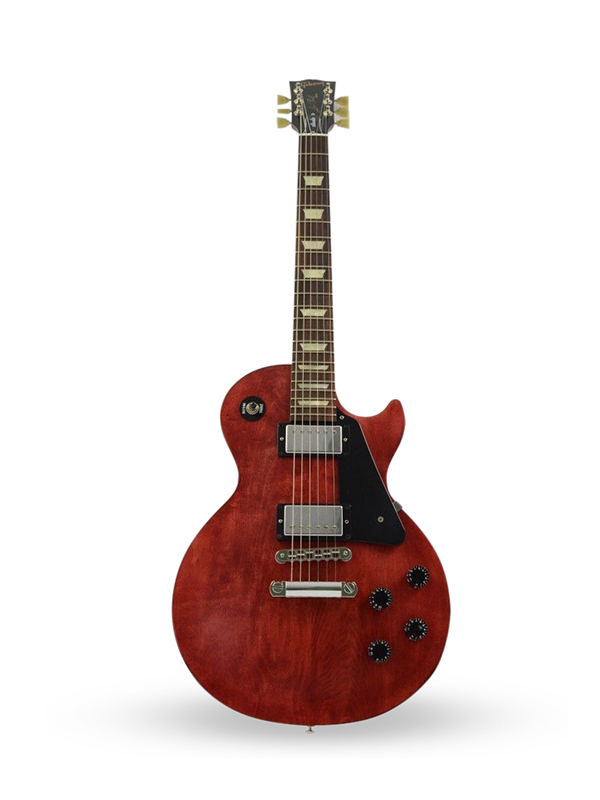 A popular name in the world ofguitars, Gibson is sought-after by many guitar enthusiasts. From acoustic to electric guitars, the brand offers a variety of types to meet the needs of every guitar player. Many aspects make up the Gibson brand, from the unique shape to the heavy weight, and it is important that consumers review each feature in order to find the right one for them. Reliable sellers on eBay offer a selection of new and gently used Gibson guitars to meet any budget.
Gibson Styles
The style of Gibson guitar a consumer chooses depends entirely on what use they have for it. The differences between an electric Gibson and anacoustic Gibson vary greatly as well as the most common reason for using each.
Options

Acoustic

Electric

Weight

Lightweight/hollow

Heavy/solid

Appearance

Hole in the centre

Bulky

Buttons or sliders for sound options

Smaller neck and body

Sound

Sound hole in centre allows acoustic sounds

Requires the use of an amplifier

String Type

Steel or nylon strings

Steel strings only

Use

Playing folk or country music

Playing rock music
When choosing an acoustic or an electric Gibson, most consumers start by deciding why they need it. To play slow country tunes, pick the acoustic. To rock out to something harder, the electric guitar is ideal. Although someone may want an electric version, the weight of the guitar is too heavy due to its solid construction. For a lighter option, choose styles such as the Les Paul Studio Lite or Les Paul Goddess.
Guitar Shape
An additional aspect to review is the overall shape of the guitar. In general, acoustic guitars made by Gibson are very similar in shape. When it comes to the electric models though, the same rules do not apply. Electric Gibsons come in various shapes and sizes. While the traditional design is similar to that of an acoustic, others take a nontraditional form.
Gibson acoustics typically have a rounded or curved shaped. Most electrics do too, but some have an odd shape. For example, theFlying V is a popular option for Gibson guitars where the guitar's base is in the shape of the letter 'V'. If it were resting on its display, the points of the V face downward. This shape is a fun style that provides a unique look to the Gibson, which is why many consumers choose it.
Colour Choices
While acoustic guitars typically come in wood form, there are still different colour choices available. A lighter colour, such as sandy brown offers a natural, calming design. The darker shades resemble the bark of a tree or a deep mahogany. No matter which colour consumers choose, each person receives a personalised guitar that is to their liking.
Electric Colours
Electric guitars allow consumers to have even more creativity than acoustics. There are numerous colour options available, from a basic white Gibson guitar to a black Gibson with flames. Some are one basic colour while others are two-toned or more.
Accessories
Many people not only consider the guitar, but which accessories they can get to go with it. From guitar picks to straps, there are plenty of accessories available that can make a Gibson guitar purchase even more worthwhile.
Guitar Picks
Picks come in numerous colours and a variety of materials. One of the most common is celluloid, which the Science Dictionary describes as a type of manufactured plastic. Since picks require little effort to create, celluloid provides a less expensive option for guitar picks. Wood and other types of plastic also make ideal choices for Gibson guitar picks.
Guitar Straps
Most Gibson guitars come with a strap that allows the user to hold it around themselves easier. Some guitarists purchase separate straps to replace the originals, which adds some personalisation to the guitar. New straps also work well when the old ones break.
Carrying Case
Another important accessory to add is a carrying case. Most cases are hard, which allows them to protect the guitars inside. In case of a drop, the guitar remains one piece thanks to the case it is in.
How to Buy Gibson Guitars on eBay
With numerous reliable sellers oneBay, you can easily find a wide variety of Gibson guitars to choose. Search through the various instrument listings to find different guitar types such as acoustic, electric, and even vintage options. To quickly find available Gibson guitars, type the name 'Gibson' in the search bar on any page. Narrow the listings by type, sub-brand, colour, condition, or seller location. With so many guitars to choose from, it is important that you review all aspects to select the idealGibson for you.