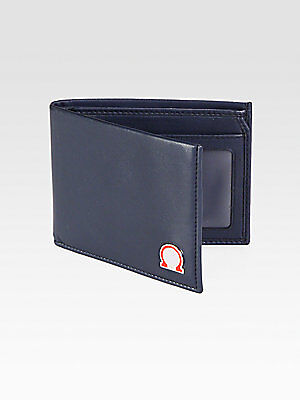 Wallets are an essential item for holding small personal belongings, predominantly currency and cards. They are designed to store these items naturally and provide easy access into the different compartments inside. This guide will look specifically at wallets of a leather variety manufactured for women, and will do so in relation to buying on auction website eBay.
The varying tastes of women mean that countless styles of them can be found on the current market. Listings on eBay will also include second-hand items, so searching on the site will also unearth wallets from previous collections, further enhancing the options available to a buyer.
The Wallet: A Background
With its small and thin appearance, the wallet is designed with the intention of fitting comfortably into a pocket or handbag. Its main use is to store small items in the same place so that they are easily accessible by the owner. The main items held inside will commonly include:
- Money, either in coin or note form
- Identification cards
- Bank cards
- Business cards
- Photographs
The history of the wallet stretches back to Ancient Greece, but became much more prominent closer and throughout the 20th century. With rising accessibility of currency and onset of the credit card era, the need and use of wallets increased significantly as time progressed.
Their design was altered to include different slots for individual cards, zipped pockets to contain loose items and a foldable exterior to provide easy access. Although some wallets can be made from various fabrics, plastics or synthetic materials, leather is the favoured material used.
Some women will choose to carry a handbag with only a purse inside to hold their money and important cards. Although this is a viable option, some purses can be on the large side and important items may be awkward to get hold of amongst other possessions.
What to Look for in a Wallet
When coming to search out a wallet, consider the following points that will help make the purchase a successful one:
- Is it Practical? Although the appearance of the wallet may be the first concern for women, perhaps the most important aspect is how it actually operates. Think about how easy it is to get in and out of, and whether items will be secure when placed inside.
- Is the Size Correct? Some women will have more belongings and carry more cards than others; think how many items are going to be placed inside and plan accordingly. A more slim line wallet will be needed for smaller handbags or purses.
- Will it Last? Leather wallets are generally long lasting due to the durability of the material. The higher the quality of the leather, the more usage should come out of it. Remember that a wallet is an item that can be used multiple times a day, every day; buying the best leather version affordable is preferable in this sense.
- Does the Style Suit? The actual design, look and colour of the wallet will be the first thing that people will notice. There are plenty of styles on the market to choose between, so every woman's taste is catered for. Consider if a certain wallet may go with a current handbag or purse and whether it is in fashion during the current season also.
Different Styles of Women's Wallets
A leather wallet can come in various forms. Some are designed with specific considerations in mind, whilst other, more general versions have style as the main concern. The following table will look at some of the different types of women's leather wallets and provide a short description on their design.
| | |
| --- | --- |
| Style of Wallet | Description |
| Bi-fold | A common type of wallet design is the bi-fold version. It comes in two sections that can be folded over once, with thin compartments inside to store currency and cards easily. |
| Checkbook | Larger wallets are produced for women who carry checkbooks around with them. They can fit unfolded currency note and cards inside, as well as checkbooks. |
| Clutch | Clutch wallets are similar to small purses. They can be carried in one hand so the size dimensions are important to get right. As they may be on show more often, their appearance is vital too. |
| Coin | Quite simply, the coin wallet is manufactured with the ability to store coins inside. They will have different locks and zips to make sure that any coin doesn't fall out of the wallet. |
| Opera | Opera wallets are hard-cased versions that some women may prefer to traditional types. They tend to have a simple design but can incorporate sections and subsections for extra storage. |
| Travel | For use on holidays, travel wallets will have room for passports, tickets, currency notes, etc and other accessories. Some women like to buy these in addition to their everyday wallets. |
Buying Leather Wallets on eBay
The choices of wallets online dwarf those that can be found when shopping on the high street, and numerous amounts can be reviewed next to each other in line with personal preferences. In this sense, eBay is brilliant at providing a quick and easy route into searching leather wallets on the Internet. Use the following steps to shop on the site efficiently.
- Search: To begin a search, enter 'wallet' into the search bar. From the menu on the left-hand side of the page, select 'Women's Accessories' and then 'Wallets' if this option is present.
- Leather: When on the menu, find the 'Materials' heading and select either/or 'Leather' or 'Faux Leather.' Faux leather is an artificial type of leather, which can be less expensive, but lacks that authentic feel to it. There is also the less common 'Patent Leather' that can be selected – this is a highly glossed version, usually with a plastic coating.
- Size: Also choose the respective size the wallet should be. Sellers can generalise their wallets as small, medium, large, or extra large so bear in mind which size will suits what is needed when coming to buy.
Also consider the fact that some wallets produced abroad may be geared to fit in banknotes from their own country. For example, some notes from the UK and the US are generally larger than Australian notes. To help combat this, check the size dimensions of the wallet carefully. It is also possible to bring up items located in Australia only in the search.
- Brand: For some women the fashion of using or holding a wallet is important. There are dozens of brands who produce female leather wallets; look out for popular, high-class manufacturers, such as Guess, Coach, Roxy, and Gucci.
- Colour: For a quick way to separate the listings of leather wallets, select the predominant colour that is desired. Many common black and brown leathers will be present, alongside reds, whites and pinks.
- Stay Safe: To ensure a successful purchase, read the description of the wallet carefully to make sure of what exactly is being bought. Also review the payments and postage details that go with the order and contact the seller if unsure about any part of the deal.
- eBay Deals: Look out for the latest deals on leather wallets by checking in the 'Wallets and Purses' section. Some additional fantastic discounts are to be found, along with free postage costs.
Conclusion
Leather wallets are a common accessory for women; they keep coins and banknotes, as well as personal I.D and bankcards, in a safe and secure place. They are usually of a slender nature order to fit comfortably inside purses and handbags. Their style too is important, with countless amounts of wallet designs available on the market to satisfy a number of tastes.
Buying on eBay should be considered due to the extensive choice and potential to find a good deal. Remember to stay safe on the site before completing a transaction; using PayPal is possible as the payment method.