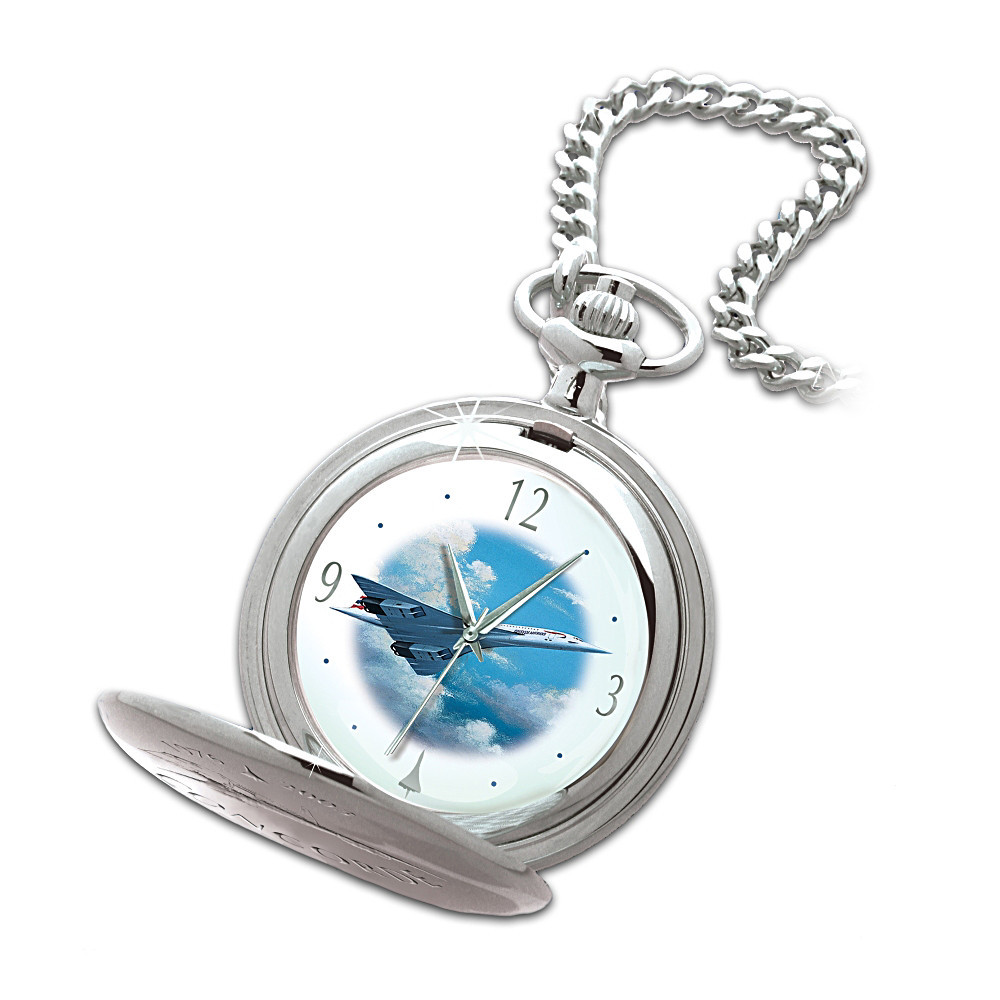 Even with wrist watches and mobile phones to tell time these days, there are those who prefer a pocket watch for the value of checking time the 'classic' way. Pocket watches are creeping back into men's mainstream fashion, and buyers who are looking to own one or an entire collection can find vintage as well as modern pocket watches online.
The first step in finding the right pocket watch is to search for brands, both vintage and modern, that are available. It is also important to know what to look for in a pocket watch, including accuracy as well as the preferred size for men. Understanding a man's pocket watch allows one to take the guesswork out of buying.
Determine the Usual Sizing for Men
Many may not know that there is not much difference between a man and a woman's pocket watch. However, a preferred pocketwatch for a man is usually that with a 45-mm diameter.
Consider the Case Style
An open-face pocket watc h has no cover for the crystal. A half-hunter pocket watch has a cover that has a hole, sometimes lined with another crystal, so the user can see the hands of the watch without having to open the cover. A full-hunter pocket watch has a cover or casing without a hole. Vintage full-hunter pocket watches often come with engraved initials on the cover.
A double hunter pocket watch sports the same features as that of the full-hunter type, but the double hunter variety also has a back lid that opens so the user can view the mechanical movement of the watch. Lastly, the double half-hunter pocket watch exhibits the features of both the double hunter and the half-hunter varieties; it has a back lid that opens and a front cover that has a hole, usually lined with another crystal.
Check for Accuracy
Just like in wristwatches, quartz watches provide accurate timekeeping. A quartz pocket watch is late for about a minute per year. A mechanical stop watch, on the other hand, is advanced or late for about a minute per 24-hour period. This is due to factors such as humidity, temperature, altitude, and atmospheric pressure. Users need to reset and fully wind a mechanical stopwatch daily.
Know the Complications
The complications, or features, in a stopwatch are many. They can include an AM/PM indicator, moon phase indicator , separate seconds track, and even chronograph sub-dial functions.
Buy a Vintage Man's Pocket Watch
The first pocket watches came in the 19th century, becoming necessary for time inspectors in trains. These days, buyers have plenty of options for vintage pocket watches if they look hard enough. Factors to consider when buying a vintage or antique pocket watch for men include the maker, model, age, grade, size, quality, and unique features. In the old days, people took their pocket watches to a professional every three years for servicing. Buyers today must check if the vintage watch they are eyeing are well-maintained and rust-free.
Even a pocket watch that runs or 'ticks' can have internal problems. A good way to check is to look at the hands of the watch; if the hands are rusty, it is likely that there is more rust in the setting and winding parts beneath the dial. For men's pocket watch brands, buyers can choose from the Waltham, Ingersoll, and CYMA models.
Waltham Man's Pocket Watches
Waltham pocket watches had been in production from 1851 to 1957, and buyers can spot a Waltham with the markings 'A.W.W.Co.' and 'Waltham, Mass.' on the movement, upon opening the back cover. The vintage pocket watches from Waltham usually feature a white dial, black hands, and Roman numerals time markers.
Ingersoll Pocket Watches
Ingersoll is the company that made pocket watches available to the public, so buyers can find a lot of vintage men's pocket watches from this company. The Ingersoll Yankee 14S, for instance, offers a classic design with a white dial, black hands, and Arabic numerals. A 1918 Ingersoll Radiolite pocket watch, however, features a nice black dial and golden Arabic numerals. A 1918 pocket watch from Ingersoll can have luminous dials, but they may have faded due to the age of the watches.
Cyma
Cyma introduced the first 3.85-mm pocket watch, the calibre 701, which helped this brand grow in popularity. The Swiss-made pocket watches usually feature an open-face design with a white dial, black hands, and Roman or Arabic numerals.
Buy a New Man's Pocket Watch
Because pocket watches are creeping back into mainstream fashion, more manufacturers are producing these watches. The table below shows examples of new men's pocket watches available in the marketplace.
| | |
| --- | --- |
| Brand | Example |
| | Based on the designs of classics; modern-design pocket watches that emit a low-pitched sound for each hour and double low-pitched sounds for every five-minute period |
| Impulse | Traditional designs, including a gold pocket watch with ornate decorations on the front case |
| Giordano | Gun metal pocket watch that features a black dial and gold indicators for the numbers 6, 9, and 12 |
The table is not exhaustive and only provides some brands as examples for the new pocket watches out there. Many new pocket watches bear traditional designs, but there are few, like Bell & Ross, which introduce modern designs.
How to Buy a Man's Pocket Watch on eBay
eBay lists a wide variety of men's pocket watches, and buyers can choose amongst modern and antique brands. To begin the search, type the keywords 'pocket watch' to yield search results. The website's category system guides the buyer to either modern or vintage pocket watches. The filter system allows buyers to find pocket watches with their preferences in brand, casing type, and style. Top-rated sellers may offer free shipping to buyers.
Pocket watches are making a comeback, and with great deals available, buyers can start their collection with either a classic or a modern watch. Buyers can make good purchase decisions by knowing the different brands, determining the right size of watch, and checking the various case styles and complications of pocket watches.