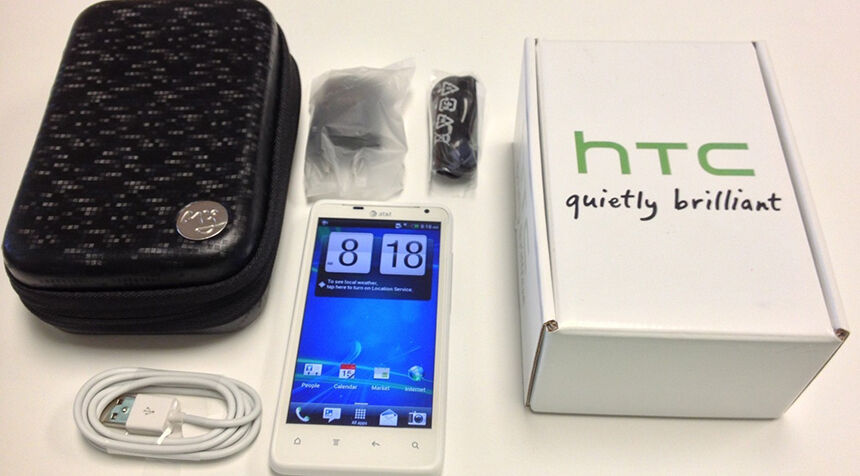 A mobile phone bundle is a product package that includes a mobile phone and one or more accessories aimed at improving the buyers experience using the device. Mobile phone bundles can also include a set amount of free calls, texts and data all of which are supplied by a specific network provider. The accessories included in the bundle will vary from package to package, so it's a good idea for buyers to spend some time reviewing what's on offer.
Mobile Phone Bundles
Mobile phone bundles can include a number of additional products. The first thing to advise buyers to do is check to see if the device is locked or unlocked. A locked phone will have a preset network provider, and locked phone's sold in bundles often come with free credit or a month's free use if the phone is on a contract. If the device is unlocked then the user is able to choose which network they want to provide signal. The following accessories are typically found in mobile phone bundles, but buyers should check the description box on the item page of a listing for details of what exactly is included.
| | |
| --- | --- |
| Cases and Screens | Many mobile phone bundles include protective cases and screens. Protective cases are generally made from rubber or hard plastic, and will keep the device safe from scratches and damage if dropped. Protective screens are attached to the front of the device and again keep the phone safe from scratches as well as free from dust build up and glare. The screens are attached using a self-adhesive that leaves no excess residue. Extra cases made for aesthetic value rather than protective needs may also be included; such products tend to come in a variety of colours and styles. It's also possible to buy licensed cases featuring celebrities, sports teams and film and music stars. |
| Chargers and Docks | Buyers can also choose to buy mobile phone bundles that include additional chargers or docking stations. The majority of chargers and docking stations sold today are designed for use with specific mobile phones although it is possible to buy universal models that can be connected to a number of different devices. The bundle may also include alternative methods for charging the phone including a car charger or a travel charger. Buyers may wish to search for bundles that include a battery charger, which are very handy devices that allow the user to charge their phone without needing a socket or extension. |
| USB Cable | A lot of modern mobile phones come with some form of computer connectivity. Buyers may be able to transfer data from their phone to their laptop, or use their computer as an alternative battery charger. Phones that are equipped with this ability utilise USB cables to do so. |
| Headphones and Headsets | Mobile phones tend to have music playback ability, and buyers will find that most sold today are equipped with an FM radio. As a result it's a good idea to buy a bundle that includes headphones or a headset. If the bundle includes a headset with the phone then the user will be able to talk hands free. |
| Armband | Some bundles include an armband that allows the user to keep their phone on them while working out. This is usually used by people who want to listen to music while working out, but it is also handy for people expecting a phone call or email. Buyers interested in a mobile phone armband should look for those made from neoprene. |
| Memory Cards | Not all mobile phones possess the ability to physically remove the memory storage unit, but those that do tend to use a universal memory card. This memory card can then be inserted into other phones or connected to a computer to transfer data. |
Buying a Mobile Phone Bundle on eBay
eBay is an ideal place to shop for mobile phone bundles as the site has a large selection of new and used products for sale at very reasonable prices. Buyers interested in purchasing a mobile phone bundle should first head to eBay.com.au, and take the following straightforward steps.
· Buyers can use the Brand filter within the Categories table to list products from specific manufacturers only e.g.Apple,Samsung and Nokia. Doing so will help speed up the search process.
· Buyers should then enter the name of their desired mobile phone bundle into the search bar and press enter. The Price filter on the left of the page can be used to list bundles that fall within a particular budget only.
· Buyers interested in browsing through used mobile phone bundles can do so by clicking on the appropriate filter underneath the Condition heading. However, all buyers should remember to examine photographs of the bundle and phone for signs of physical damage.
eBay Deals contains a number of mobile phones and mobile phone accessories for sale at reduced prices, and all buyers should check this section of the site before making a purchase. To find the relevant page, first click on the Deals link at the top of the page followed by the Phones heading within the Electronics tab.
Conclusion
Mobile phone bundles are great value for money and generally include useful accessories like docking stations, protective casing or battery chargers. Buyers need to check if the phone is unlocked or locked, and some time should be spent reviewing the various network providers and what they have to offer. Remember to check the description box on the item page for full details of what is included in the bundle, and contact the seller if additional information is required.