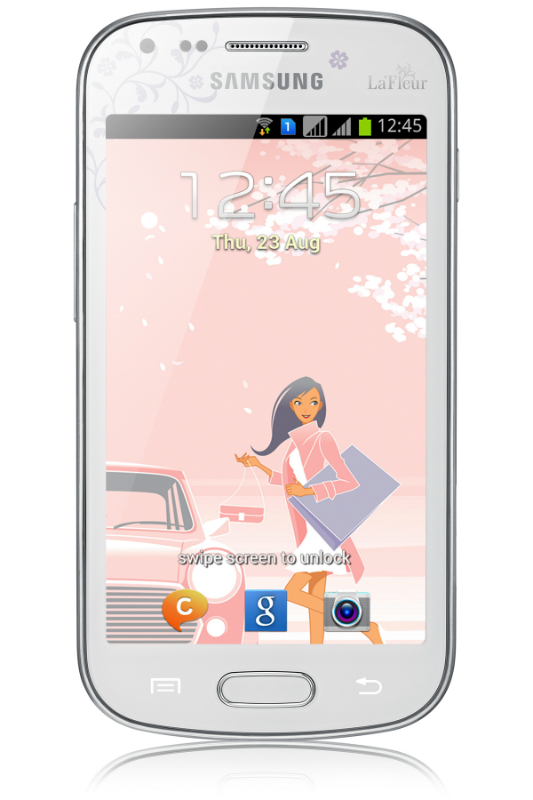 People considering buying a new mobile phone may be concerned about their budget and what phones fall within it. The good news is that shopping for a mobile phone on a budget does not mean buyers are limited to basic phones with minimal features, but there are a number of features all buyers should be aware of. Becoming familiar with these will lead to confident buying and the purchase of an appropriate model.
What to Look For
Mobile phones are easily the most popular electronic devices of the past twenty years, and the technology used in mobile phones continues to grow at an unprecedented rate. Mobile phone manufacturers are constantly releasing new and improved models, but it's important to keep in mind what exactly you need the phone for and what features are necessities.
| | |
| --- | --- |
| Price | This may seem obvious but all buyers need to determine how much they can spend on the model. Buyers also need to decide what kind of budget they can allocate for their monthly contract or credit top up. Different networks offer different contracts with varying prices and data amounts, so it's very important to spend some time researching into what's on offer before making a purchase. This will also guarantee that the chosen mobile phone model will be compatible with the preferred network. |
| Basic Models | Buyers looking for a phone primarily to use for talking and texting will find a large market of models to choose from, all at very low prices. Basic mobile phones do not have Web connectivity, but come with standard features such as alarm clocks, diaries and a calculator. Basic mobile phones tend to feature a keypad whereas nearly all smartphones utilise a touch screen. |
| Smartphone | The majority of mobile phones manufactured in the past ten years are regarded as smartphones, and such models contain features like Internet browsing, instant email, music player and social network connectivity. Smartphones are generally much more expensive than basic mobile phones, but are able to perform a large variety of functions standard phones cannot. The features of a smartphone will have a big influence on its price, so buyers should choose the features most relevant to them if looking for a smartphone model. |
| Style | All mobile phones are manufactured in one of three styles;flip,candy bar and slider. The size, shape and style of the phone are important factors to consider. We use mobile phones on a daily basis and need to ensure that our chosen model is easy to use and can be carried on one's person at all time. The three aforementioned styles come in a range of variations and colours, so buyers should have no problem finding a model suitable for them. |
| Battery | The battery life of a mobile phone is measured in two ways. Standby time refers to when the phone is on but not in use, while talk time is whenever the phone is being used. Buyers should focus on the talk time of a mobile phone, and a good battery will have between five to eight hours. Roughly work out how much the phone will be used in a day and include this feature when browsing. |
| Digital Camera | This is not a feature required by all, but most modern basic phones and all smartphones come equipped with a camera allowing the user to take, store and send digital photographs. The quality of the camera greatly varies from phone to phone, but buyers interested in this feature should look for one capable of betweentwo and three megapixels. A large number of mobile phone cameras have additional features such as zooming and video recording abilities. |
Second Hand Smartphones
Mobile phones tend to have a very short shelf life, and many people upgrade when the latest version of their preferred model is released. As a result it is quite easy to find second hand smartphones that are in almost perfect condition. These are sold at considerably lower prices than newer models, but there are a few things buyers should look out for if thinking about purchasing a second hand model. It's a good idea to physically examine the phone for any cracks or damage, and additional photos of the phone should be requested if needed. Buyers should enquire about the battery life and how long the phone has been in use, and if it is equipped with the latest software for that particular model.
Buying Mobile Phones on eBay
There are numerous online retailers selling mobile phones, but buyers are advised to use eBay when searching for a budget model. The site has a large selection to choose from at lower prices than those found elsewhere. To begin a search for an appropriate mobile phone, take the following simple steps.
· On the following page you can enter the details of the desired model into the search bar, or use the various Categories to narrow the search. These include Carrier, Brand and Operating System.
· Buyers interested in purchasing a second hand mobile phone should click on the Used title found under the Condition heading.
The eBay Deals section of the website contains a large number of products for sale at reduced prices. Buyers will find a variety of basic models and smartphones sold here, and it is accessed by clicking on the eBay Deals link at the top of the page, followed by the Phones title within the Electronics heading.
Conclusion
The key to successfully buying a mobile phone on a budget is to understand what is needed from the phone and the features a particular model offers. Some time should be spent researching into the various providers and their price plans, and determining whether a basic phone or a smartphone will be more suitable.