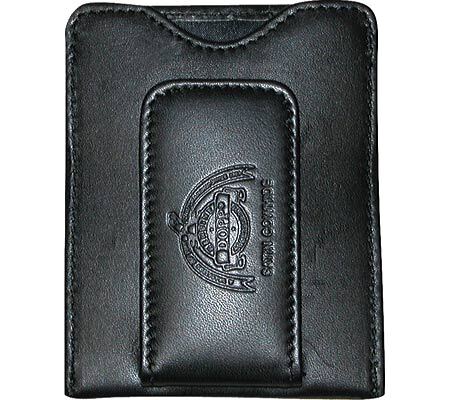 Money clips are popularly used as a means of conveniently and efficiently carrying around the likes of cash and cards without having to use a space consuming wallet or purse.
As opposed to a wallet, which will often have card holders, a note pocket and a coin pocket, a money clip allows for the user to simply fold their money in half and keep it compact and secure in a pocket. In this sense, money clips are lot more conspicuous and discreet than wallets and do not change the shape or fit of the clothing being worn.
The many different types of money clip are all available on the likes of eBay and this guide will explain how best to acquire one to suit personal tastes.
Types of Money Clip
There are number of different types of money clip that are available for purchase from eBay. From smaller clips, to those that can carry larger amounts of money, there are different clips that best suit different requirements and purposes.
These various money clips all have their own individual benefits and they are detailed and explained in the table below:
Type of Money Clip

About

Wallet Money Clip

Wallet money clips combine the benefits of a wallet and a money clip to provide an accessory that is able to comfortably carry cards, as well as notes. Money clips of this design are generally the biggest of those available and do not hold the benefit of discretion that smaller money clips can have.

Wallet money clips can be made of leather and will have a magnetic clip covered in the same material that keeps the cash strapped to the cardholder. This type of money clip is purchased frequently by those who wish to keeps their cards in one place but also in an organised fashion.

Magnetic Clip

Magnetic money clips are simple but effective in their design. Whereas a wallet money clip also has a cardholder included, a magnetic clip is simply a strip of metal (often covered in leather) folded in two with opposing magnets at each end. When the two magnets are close enough the clip is locked shut and can only become loose when pulled apart.

This keeps the money securely in one place and reduces the risk of money falling out of the clip. On the other hand, magnetic clips do not allow for high amounts of money to be folded and held in the clip, as the magnets need to be close enough to attract and keep the clip closed.

Snap Clip

Snap clips (or clamp clip) are often similar in design to magnetic clips and are very minimalist in their design. Much like magnetic clips they are made out of a strip of metal that is bent and folded in such a way that the two ends stay clamped shut at all times.

Snap clips are appreciated for their simplicity but are also effective, and are a lot more discreet than the likes of a wallet money clip. Snap clips are the most affordable type of money clip, depending on their material and design.
Money Clip Materials
Money clips can often be found in a variety of different materials. These materials will determine the design of the money clip, as well as its effectiveness and durability, and the price that is to be paid for it.
These materials are listed and described in this table:
Money Clip Material

About

Metal

Metal is the most commonly used material for money clips. There are many different metals that money clips are made from. Traditionally, metal money clips will use steel as their main material.

However, if one is looking to purchase a higher class of money clip, perhaps as a gift, there are titanium, aluminium and even silver and gold money clips that can be found on the likes of eBay. Metal is often used for the fact that it is strong and durable, as well as being well suited to most types of money clip.

Plastic

Plastic money clips are the more affordable alternative to a classical metal money clip. Due to the fact that plastic can be moulded easily and this process is easily done, plastic money clips do retain some benefits. They are cost-effective and can be found in a range of colours and designs.

However, they are much less durable than money clips that use metal as their main material and can easily be bent out of shape and deemed ineffective. Their malleability also means that they cannot hold larger amounts of cash and cards, as once bent out of the snap design they cannot be fixed.

Carbon Fibre

Carbon fibre money clips carry the benefits of those made from plastic, in that they are light, as well as having the strength of those made from metal (if not being stronger). They are extremely durable and are seen as a high-class accessory.

Carbon fibre money clips are flexible, but not too the point where they will stop functioning according to their purpose. This means that carbon fibre money clips can hold larger amounts of notes and cards without losing their shape. Carbon fibre money clips tend to be higher on the price scale than the likes of those made from plastic or metal.
Other Money Clip Buying Considerations
As well as making a decision as to which style and material of money clip to purchase, there are also other considerations that need thinking about before searching for a money clip on eBay:
- Design: There are many different designs of money clip available. There are engraved money clips with specially drawn up patterns and images, as well as those that can be personalised to suit individual tastes. Personalised money clips are not that readily available on eBay, but there are plenty of options to choose from.
- Size: The size of the money clip is also something that should be thought about. Smaller money clips may be more conspicuous and better suited for carrying around in tight pockets, whereas larger, sturdier money clips can hold a greater amount of cash and cards. Work out the average amount of cards and cash that is to be carried around in a money clip and buy one based on this.
- Contents: Some people prefer to use money clips for cash only and a small, metal money clip would be well suited to this. If one wishes to carry cards as well as cash, a larger, wallet style money clip may well be the better option.
Finding a Money Clip on eBay
Firstly, head to the Fashion category of the site before selecting the Men's Accessories option. Choose the Money Clips refinement tab and then make use of the search bar at the top of the page, as well as the other filter option to tailor the results to what is required.
Buying a Money Clip on eBay
There are three options provided by the site:
- Bidding
Not all of these options will be made available on every single item, but each of them allows for the buyer to purchase their desired money clip at a sensible price.
It may also be worth visiting the Men's Accessories Deals section of eBay to browse the selection of hand-picked deals on money clips that eBay recommend.
Making a Purchase Secure on eBay
There are three steps to ensuring that the buying of a money clip is secure:
- Thoroughly read the product description.
- Check the images provided (especially if buying a money clip as pre-owned)
- Look through the seller's feedback rating and comments section to see if the seller is recommended by other buyers of similar products.
Conclusion
One of the best ways of carrying notes and cards is by using a money clip. They are less bulky than wallets and allow for easy, efficient access, whilst also being fashionable.
Don't forget to take into account the size of money clip required, as well as the items it will be used for carrying to ensure that a money clip is purchased that is relevant to subjective requirements.
Before finalising a purchase, remember to read eBay and PayPal's terms and conditions to ensure an honest and rational transaction takes place.