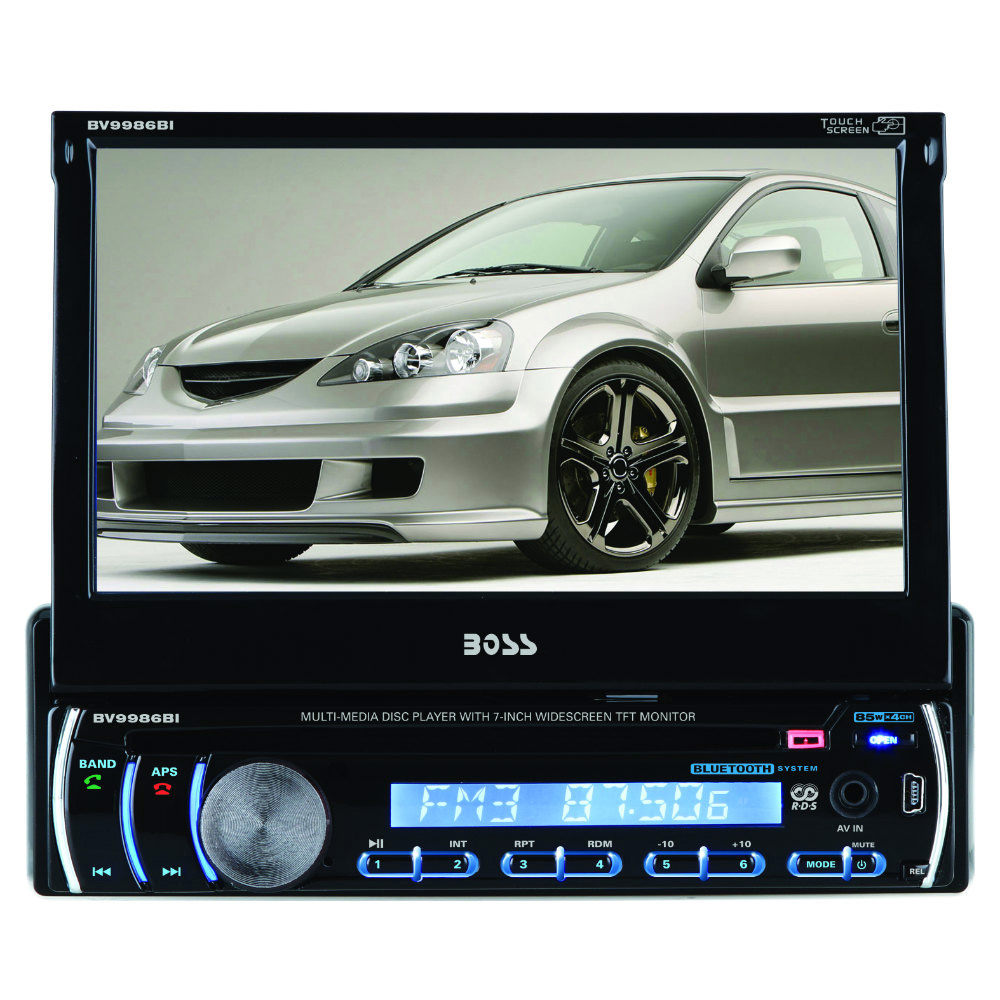 Many car owners install video monitors in their vehicles. These monitors can serve a number of functions, including displaying GPS information and videos. With a car monitor, long road trips can be made less boring since passengers can watch movies, cartoons, and music videos. This can be helpful especially for drivers who frequently travel with their children.
When looking on eBay for suitable monitors for their cars, buyers should know what kind of monitors they want, which features are indispensable, and how many monitors they need. Shopping for car monitors is a fairly simple process, and since there is a large variety of monitors on eBay, buyers should have no problem finding the monitors they want.
Choosing the Right Monitor from eBay Options
By installing a monitor in their cars, owners can make their rides entertaining and safe. Not only can buyers use the monitors to watch movies, but also to display videos from a rear-view camera, if any, when reversing the car. eBay has a long list of monitors for sale, so it is important for car owners to know the kind of monitors available and the features they have.
In-Dash Monitors
In-dash monitors are fixed to the dashboard of a car. They are usually seven inches, or 18 centimetres, in size, although other sizes are available as well. Buyers can look for in-dash monitors for a video player system, or just standalone monitors. A monitor in a video player system comes together with its own media player, so buyers do not have to worry about the compatibility between their new monitor and the media player in their car. An in-dash monitor is meant to be used by the driver and front-seat passenger, so it is frequently designed to be compatible with GPS navigation systems and rear-view cameras.
Headrest Monitors
Headrest monitors are fixed to the back of the front seat headrests, and are meant to be used by rear seat passengers. Some headrest monitors are mounted onto the headrest with mounting brackets, whereas others can be integrated into the headrest. When buying a headrest monitor on eBay, buyers should make sure to choose one that can fit onto their car's headrests. Some monitors of this kind even have their own built-in DVD players. An important factor to consider when buying a headrest monitor is its power source. Buyers should find out how power is going to be supplied to the monitors, and also if the included power cords are long enough.
Sun Visor Monitors
A s un visor monitor is fixed to the front sun visor, usually only on the front passenger's side. This monitor does not have its own built-in DVD player; instead, it has to be connected to the media player on the centre console. Just like the headrest monitors, many sun visor monitors need to be fitted to the visor by brackets; however, sometimes it is possible to find replacement visors already integrated with a monitor on eBay.
Overhead Monitors
Overhead monitors are fixed to the ceiling of the car, usually in the centre of the car. These monitors often come with built-in DVD players and even their own remote controls. Buyers should consider the size of the monitors when shopping on eBay. Also, when installing the monitors in their car, buyers need to ensure the monitor does not block the rear-view mirror.
Knowing Monitor Features
Besides choosing the type of monitors they want, eBay buyers should also know about the different features available on current car monitors. Popular features include touch screen controls and MP3 player compatibility.
| | |
| --- | --- |
| Monitor Features | Description |
| | Are easier and more intuitive than finding the right buttons on a media player |
| | Works just like a TV remote control; can play, pause, switch videos, and more |
| Multi-zone audio receiver | Is a receiver with extra inputs and outputs; enables independent monitors to play different media contents |
| MP3 player and iPod compatibility | Is able to connect directly to an MP3 player or iPod, and display all the songs on the car monitor |
| Satellite TV tuner | Is a media player with built-in satellite TV tuner |
| Rear-view camera | Displays the view from the rear of the car; useful when driving the car in reverse |
Besides providing entertainment to passengers, car monitors can be very helpful to drivers as well. With a car monitor, drivers can easily select the music they want from their iPod, check the GPS navigation, or look at the rear-view camera when reversing their cars. When shopping for monitors on eBay, buyers can look out for the features mentioned in the table above to get more functionality out of their monitors.
Finding the Right Monitor on eBay
Finding the right monitor on eBay is a straightforward process since buyers can use eBay's search feature. The relatively challenging part about shopping on eBay is probably choosing the right kind of monitor and the right features. Therefore, before buying their monitors, buyers should at least have a rough idea of what they want, and how much they are willing to pay.
Using the eBay Search Bar
Buyers can look for a certain monitor type using the eBay search bar. They can choose to look at all of the available monitors and choose the products they like; however, since it is typical to have hundreds of monitors for sale on eBay, this search can prove ineffective. It is quicker to look for a certain monitor type and then, on the product listings page, customise the search by using the provided category filters. As an alternative, buyers can use the Advanced Search feature on eBay to quickly narrow down the search results to only show the monitors buyers are interested in.
Other Considerations
When shopping on eBay, it is always important to thoroughly read the information provided on each item, including prices and postage fees. To minimise the postage fees, buyers can look for monitors from local eBay sellers. It may also help to take note of the feedback score of the sellers and purchase from sellers with good ratings.
Buying Monitors on eBay
Once you have decided on the type of monitor you would like to purchase for your car, it is time to search for it. To search for car monitors on eBay, look up the appropriate keywords using eBay's search bar located on any page of the website. For example, keywords you can use are 'car monitors', 'BMW car monitors', and other related search terms. Make sure the monitors have the features you want. For great prices available on car monitors, check the eBay Deals page. After you select your preferred monitor, be sure to go through all the details and specifications. Also, look at the condition of the monitor since both new and used monitors are sold on eBay.
Conclusion
Monitors can serve many purposes in a vehicle. Car owners can use monitors as GPS navigation displays, rear-view camera displays, and as video displays for entertaining passengers on long trips. There are many types of monitors available, and they also come with various interesting and helpful features. When shopping for monitors, buyers can choose between in-dash, headrest, sun visor, and overhead monitors.
eBay has a wide selection of monitors from sellers located both in Australia and internationally. To make the eBay search more effective, before looking for a monitor on eBay, buyers should know what type of monitor they want. Shopping for monitors is quite an easy task, and by paying attention to the details about the monitors provided by the eBay sellers, buyers can find the right monitors for their needs.
Vehicle Monitor|In-Dash Monitor|Headrest Monitor|Used Monitor|Vehicle Electronics