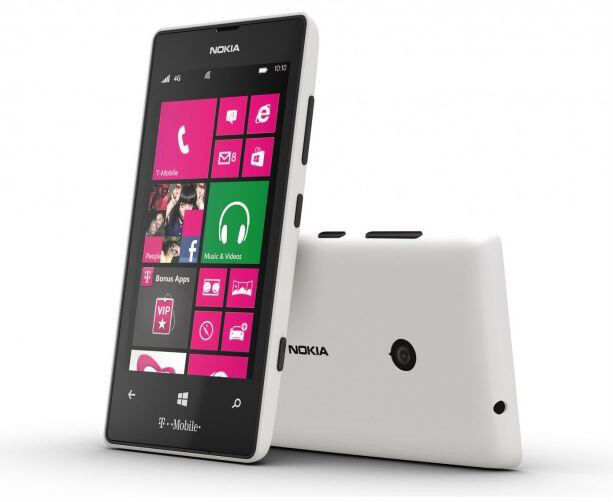 Although Nokia no longer have control of the mobile phone market like they once did, the company still produces high quality mobile and smartphones appropriate for the times we live in. Buyers thinking about buying a Nokia smartphone will be happy to hear that company is the leader in wireless handheld devices that can be bought on a budget. This guide will examine some of the more popular models and explain where they can be bought.
Picking a Model
Before beginning a search for a Nokia smartphone, all buyers should first create a budget detailing how much money can be spent on the device. There are a number of factors to consider when doing this,
· The price of the device will be influenced by its year of release, with the newer models being more expensive than those that are a few years old. However, there should not be a massive difference in price, and buyers can expect the majority of Nokia smartphones to fall within their budget. Obviously the newer the model is, the more features it will come equipped with and more apps will be applicable to it. Buyers should spend some time deciding what exactly they need the phone for as this will help with choosing an appropriate model. Those who need the smartphone primarily for communication through talking and texting will easily find an inexpensive device.
· Buyers should decide whether or not they wish to use a contract for the device or instead buy credit and top it up when needed. Contracts tend to be the better option for smartphones as they give the user a set amount of data, texts and call minutes for a fixed monthly price. This helps stop the user from overspending on their data limit. Buyers interested in taking out a contract for their smartphone are advised to research and review the various offers available from multiple network providers.
· It is advised all buyers search for an unlocked Nokia smartphone and avoid buying one that is locked. If the smartphone is locked then it can only use a preset network provider. Having it unlocked will cost additional money and delay use. An unlocked smartphone will work with any preferred network provider.
· Although the majority of Nokia smartphones are very reasonably priced, buyers may find that some are slightly out of their budget. If this is the case then buyers can try searching for a used model of their desired smartphone. Buyers considering purchasing a used model should examine photographs of the device for signs of physical damage and enquire about the battery life. A good working smartphone should have between five and eight hours of talk time.
Nokia Smartphones
As mentioned before, most Nokia smartphones sold today are done so at very reasonable prices. These devices are packed with similar features found on rival phones yet the devices cost a fraction of the price. The following are among the most popular Nokia smartphones sold today.
| | |
| --- | --- |
| Nokia Lumia | The Nokia Lumia is the most recent range of smartphones developed by the company, and these devices utilise a touch-screen. Devices within the Lumia range use wireless charging, and have powerful processers for optimum Internet speed. Notable releases in this range include theNokia Lumia 520,820 and 920. Nokia Lumia smartphones can be purchased for as little as $70. |
| Nokia Asha | The Nokia Asha series was developed for those looking for a low priced smartphone. The Asha series features sixteen low to mid-end phones, and buyers can choose from both keypad and touch-screen models. All models in this range except the Asha 501 utilise the S40 operating system, which provides users with a fast and reliable connection. Nokia Asha smartphones can be bought for as low as $31. |
Buying a Nokia Smartphone on eBay
eBay is the number one place for those looking to buy a smartphone on a budget. The site has a large range of new and used Nokia smartphones, all at much lower prices than those found in stores or on specialist sites. To find an appropriate model within budget take the following steps.
Head to eBay.com.au and click on the Mobile Phones & Accessories link that can be found in the Electronics tab. On the following page click on the Mobile Phones title, and when the listings page has loaded click on the Nokia filter found under the Brand heading in the Categories table.
· Buyers can then use the Price filter to remove any smartphones that do not fall within their set budget. Once this is done buyers should type the name of the desired device and its memory size into the search bar and press enter.
· Buyers interested in buying a used Nokia Smartphone should click on the Condition filter to list relevant devices only. Buyers who decide to do so are advised to examine any photos of the device provided for physical damage, and to request further photos or information if needed.
It's a good idea to visit the eBay Deals section of the website as it is home to plenty of smartphones for sale at reduced prices. To access eBay Deals, simply click on the link found at the top of every page, followed by the Smartphone link found in the Electronics tab.
Conclusion
Nokia are renowned for manufacturing high-end smartphones affordable to all. Although their devices may not be as popular as those made by Apple or Samsung, buyers who purchase a Nokia smartphone will find it easy to use and loaded with features. Buyers should spend some time researching into the various models on offer today, and should look into the different contracts available from network providers. Those who do not wish to enter into a contract with a provider will need to ensure they buy an unlocked smartphone.