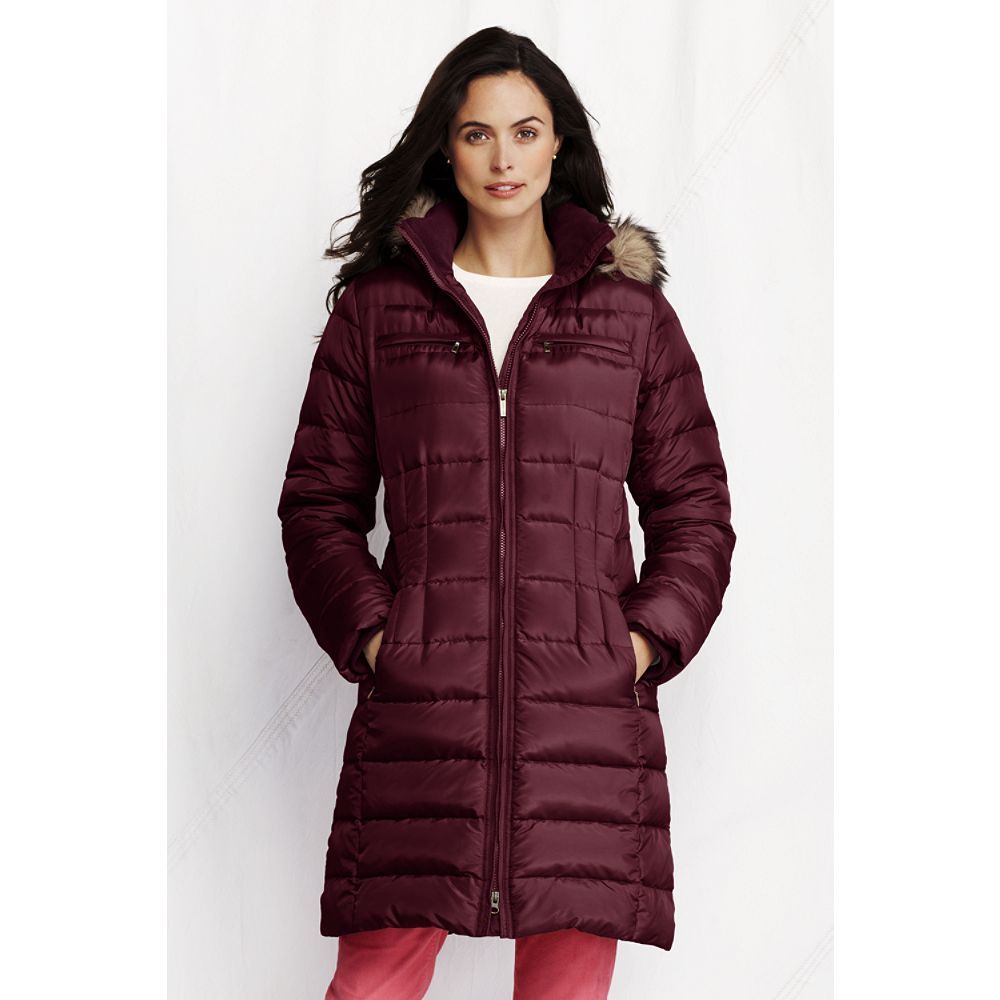 There are many reasons why coats are a good choice for outerwear. One of the reasons is that they can enhance the professional look that the wearer wants to convey. However, not all coats are formal and professional-looking. Some models are more casual, while others are more formal.
To make the right decision, the buyer needs to form a strategy before shopping for a coat. There are several factors, such as coat type, coat fabric, and coat size that can make a coat look professional or casual. After the buyer understands how each of these factors influences the way a coat looks, it becomes easier to choose a professional-looking coat on a budget.
Types of Coat
Buyers can find five basic coat types on the market. Some of them are more suited for casual use, while others offer a more formal and professional look. The chart below lists the types of coats one can find in the marketplace.
| | |
| --- | --- |
| Type | Description |
| | Warm, comfortable, easy to wear |
| | Long, lightweight, water repellent |
| | Thin transitional coats, for weather that is too warm for the winter models |
| | Long, elegant, dressy, and styled |
| | Sporty coats, ideal for activities in cold weather |
The raincoat, the spring coat, and the parka are not oriented toward the professional. A spring coat does not fit well over formal clothing, and parkas generally fall in the casual clothing category. Raincoats can have more professional-looking appeal, but they are more practical, and many of them have a hood.
Everyday coats and evening coats are both coat types with professional-looking potential. The everyday coat comes in many styles, some of which are more formal and well-suited to the buyer's needs. An evening coat is also a nice choice. Designers create these coats out of upscale fabrics and combine them with a very stylish look. A coat that is a good fit for a formal night event can usually pass as a professional one.
Evening coats are generally more expensive than the everyday models, due to the materials that manufacturers use to create evening coats. Still, buyers should not exclude evening coats from the scope of their search. Once can still find models with prices within the budget limitations.
Selecting a Closure
Everyday coats come with different types of closures. A coat can close with buttons, a zipper, or a belt, and one can find any of the above in everyday coats. Zippers are not suitable for professional-looking coats, while belts and buttons offer a more formal, professional look. The buttons have a slight advantage, as they close the coat better and keep more of the warmth inside. A model that combines both belts and buttons is also not that uncommon.
Choosing a Fabric for a Professional-Looking Coat
The fabric of the coat has an influence on looks, price, and performance. Manufacturers use different materials to make coats, and not all of them are ideally suited for professional-looking coats. The chart below offers a brief description of the fabrics commonly involved in coat making.
| | |
| --- | --- |
| Fabric | Description |
| | Lightweight and breathable |
| | Heavier, warm, and stylish |
| | Stylish and windproof, but more expensive |
| | Synthetic material that is warm but not breathable. Also, less expensive |
| | A material with similar properties as leather |
All of these materials make nice coats but some are a better fit for cool weather than others. Cotton can make a nice spring coat, but it wrinkles easily and is not that presentable. Wool is more presentable, as it is thick and keeps its form. Manufacturers can also mix wool with other fabrics to improve its properties. There are combinations of wool and synthetic fabrics that offer the advantages of mixed materials. Leather and shearling are also nice choices for both an everyday and an evening coat. However, these materials may be appealing, but they are almost never waterproof.
Buyers shopping for coats can also encounter other materials that are not that common. One such material is down, and manufacturers use it to make everyday clothes and parkas. However, this material is not ideal for formal clothing.
Wool is very affordable in its original form. This makes it a fine choice for those looking to find something within a limited budget. Keep in mind that some of the wool blends might be more expensive, and it is always better to invest in quality material as much as the budget allows.
Picking a Size for a Professional-Looking Coat
The size of the coat has a huge influence on its appeal. A coat needs to be just the right size for it to provide adequate comfort and warmth while maintaining a professional look. There are several ways for buyers to determine the right size without trying the coat on. One of the methods is to use a detailed chart with the coat's dimensions. A chart that shows measurements, such as bust size, waist size, and coat length, is enough for buyers to determine if the coat is a nice fit.
Ideally, buyers should dress in the clothes they intend to wear regularly under the coat before they take their measurements. Winter clothing can be quite thick, and it can add centimetres to the chest and waist. If the suit fits too tightly, it can restrain movement and wrinkle the clothes underneath. On the other hand, a coat that is too loose looks less appealing.
How to Buy a Professional-Looking Coat on eBay
Buyers can easily buy the right coat at the right price from a retailer that offers a vast selection. eBay is a nice place to look, as it offers many types and models to choose from. Use the search bar on any eBay web page to look for offers on everyday or evening coats. The website's filters can help buyers select the material of the coat, and subcategories can narrow down the results to a more usable subset. It is also a good idea to check the used market and eBay Deals, where one can find items at great prices. Prospective buyers on tight budgets can find agreeable offers through either of these methods.