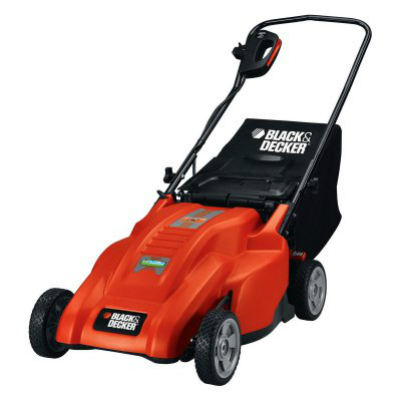 Push mowers are essential for keeping grass pristine and looking fantastic. There is a large range of different types of push mowers that cater for gardens of all different shapes, sizes and types of grass. This guide will walk you through the different types of push mower available and what to consider when choosing the perfect push mower for your needs. A brilliant range of push mowers can be found in the Home and Garden category on eBay.
Types of Push Mower Available on eBay
There are three main types of push mower available on eBay:
Cylinder Push Mowers
Cylinder push mowers have a cylindrical design and come in different varieties, such as electric powered, petrol-powered and hand-pushed models. The blades in cylinder push mowers rotate vertically against a blade at the bottom of the mower that cuts in a similar to the way to how scissors work, which gives a really well trimmed lawn. Cylinder push mowers are brilliant for really fine and short cuts in the garden and will come with stripe effect rollers and a removable glass collection compartment.
Rotary Push Mowers
Rotary push mowers are the most versatile type of mower as they can cope with almost any type of lawn and can easily negotiate through rough grass and sloping banks, which can be a problem with other types of push mower. Rotary push mowers can come in electric-powered or petrol-driven models and are the most popular.
Rotary push mowers have blades that rotate horizontally to give an even cut across the lawn. The grass cuttings can be kept in a collection box or the box can be removed if you don't want to collect the clippings.
Hover Push Mowers
Hover Push mowers do exactly as its title suggests. The mower hovers over the surface of the grass and do not come with wheels in most cases. However, some hover push mowers will have wheels at the rear of the mower to easily move it into position and continue cutting the grass. Hover Push mowers will have a foldable handle meaning the mower can be hung up in the garage or shed, which saves a lot of space.
Hover Push mowers are the perfect option for small to medium sized gardens, and some can handle the task of cutting larger areas of grass as well. If you only want to keep the lawn neat, hover push mowers will help to do this and will come with a grass collection box as standard.
All of these types of Push mower are readily available to bid on and buy now in the Home and Garden section on eBay.
What to Consider When Buying a Push Mower
Choosing the right push mower for your needs can be difficult as there are various different brands, sizes and types to consider. The main things to consider when purchasing a push mower from eBay are:
Size of Lawn
The size of the lawn can affect the type of push mower that is best for you. Electric mowers are generally better for smaller lawns as they are light and easy to manoeuvre around a small patch of grass. For anything other than a small lawn, you may want to consider a small petrol push mower. This will eliminate the power cord which can get tangled and generally be a nuisance and will generally have a bit more power to give a better cut.
A larger lawn will require a more powerful petrol mower as it can be used for a long time without overheating and will save a lot of time with their wider cutting blades and bigger grass collection boxes.
The table below will give an idea of which mower might be suitable for your size of lawn:
| | | | |
| --- | --- | --- | --- |
| Size | Square Metres | Type | Cutting width (mm) |
| Small | 0-100 | Electric | 300 |
| Medium | 100-250 | Electric/Petrol | 350-400 |
| Large | 250+ | Petrol | 400+ |
Type of Lawn
The length and thickness of the grass will help to choose the right mower for you. If you have thick grass that grows quite quickly you may want to invest in a more powerful push mower that is capable of cutting thick grass with ease like a rotary petrol mower.
Also if the lawn has curves or odd shapes you may want to choose a mower that is easy to manoeuvre.
Power
The thickness of the grass and the size of the lawn will heavily affect which mower is right. Go for an electric powered mower for smaller lawns with shorter grass and petrol-powered mowers for larger lawns.
Grass Collection
Most mowers will have a grass collection box which is fixed on, and others can be detached to easily dispose of the grass cuttings. A decent sized grass collection box will be needed for cutting larger lawns.
Size of Push Mower
Take into consideration the size of the lawn as well as how often the mower will be used when purchasing a mower. In addition, also think about where the push mower will be stored when not being used.
It should be much easier to choose the right push mower in the 'Home and Garden category on eBay if these considerations are taken on board.
How to Buy a Push Mower on eBay
All the products outlined above are available to buy on eBay. By simply searching for 'push mowers' in the search bar on any eBay page, buyers will be faced with pages full of products.
However, if reading the above has inspired one to buy a specific product, more precise searches can be done. For example, a search of 'rotary push mower' will produce a more specific search.
There are two ways to buy products on eBay, and this is through bidding or the 'Buy It Now' function.
· Bidding: Buyers can bid on the product like a normal auction. The seller can put a reserve price on the product in case the auction does not reach their minimum requirement. Buyers will enter bids and will be notified via email whether you are the highest bidder or not.
· 'Buy It Now': If the buyer does not want to wait for the auction to finish, and the seller has opted for the 'Buy It Now' function, there will be the option to buy the product at a set price which will be advertised, and the buyer can buy the product there and then. This is good because the buyer is guaranteed to definitely get the product and to receive it quicker, unlike using the bidding route.
You can search for the best deals on push mowers by checking in the Outdoor and Travel section. Some additional fantastic discounts are to be found, along with free postage costs.
Conclusion
Choosing a push mower that is right for your lawn is easy when taking the size, shape and type of grass into consideration. For a smaller lawn, choose a light electric push mower that is easy to manoeuvre, and buy a petrol push mover for larger lawns that take a bit longer to cut. All of the push mowers mentioned in this guide are available to bid on and buy now in the Home and Garden section on eBay.
And also remember to use PayPal when buying a mower, as eBay's Buyer Protection Programme will cover the transaction.